It might sound lazy, but to anyone who homeschools they understand. I am always trying to find ways to teach art and music at home, because I just am too tired to add anymore lessons to our calendar.
The vision that people get of homeschool families usually involves people sitting around and staring at textbooks while sitting at their kitchen table. And while that is the reality for a lot of families, the majority of families spend a lot of driving between lessons, co-ops, field trips and sporting activities. I want to throw a little party when I actually get a day that I don't have to leave the house! So I was pretty excited to find a music program that we could do from home, and not a lot of extra was required of me!!!

The age group that Kinderbach is actually made for Ages 2 to 8. They feature fun characters that teach note reading, rhythm, singing, and composition. Joey, who's almost 12, actually enjoyed the songs and it helped break down music to a more manageable level for him. It didn't leave him feeling overwhelmed. I liked that each lesson was short and didn't require massive amounts of attention.
You click on each week's lesson and watch away....it's that simple!!! A small printer icon let's you know if there is a worksheet for that lesson. I usually set the kids up at our kitchen table since I was able to set my own music keyboard up right next to the computer. We could sit and watch the short lesson and the treat was to get a chance to play on mommy's "piano".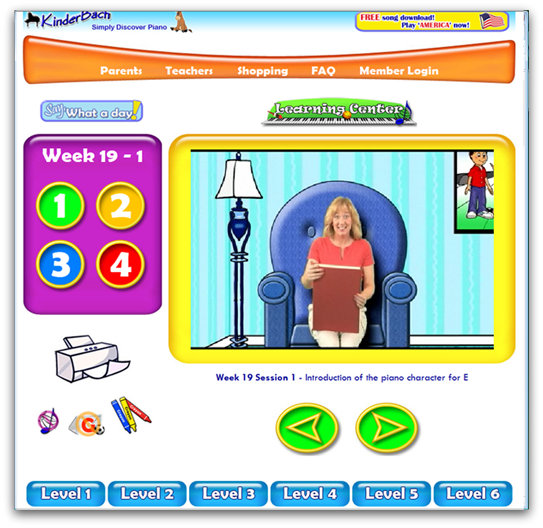 Kinderbach

has a simple approach, that leaves a lasting impact. The

fun characters

and unique instructions tap into young minds, allowing the children to learn quickly and retain the information. After one lesson, our 4 year old could tell us exactly where Dodi "D" lived on the keyboard, and we asked her a couple days after not watching any Kinderbach. So we didn't even review the information with her. I was shocked, because normally she "forgets" almost immediately!
The kids could sit and watch their screen and see exactly where their hands were supposed to be on their own keyboard. We could easily rewind if we needed to in order to repeat something that was misunderstood.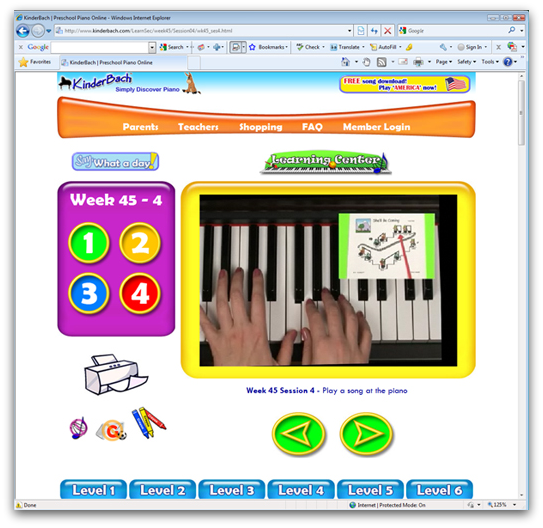 The books were very easy to download. And
Kinderbach has 7 levels of learning.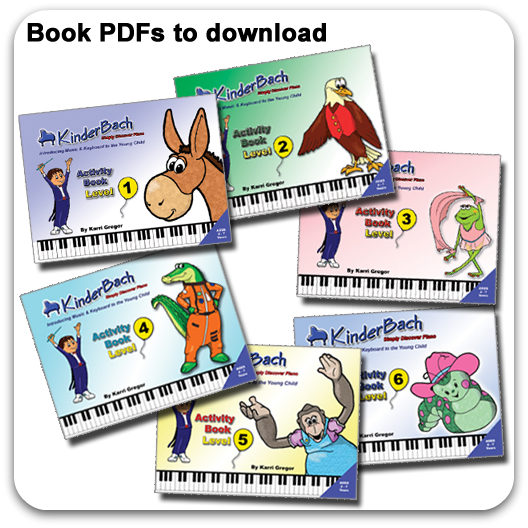 The simple format required just a short amount of time, which worked awesome for our ADHD children, and each had wonderful reinforcement activities to go with each lesson. I actually pre-printed the worksheets and binded them together in a book format for each child to use along with their lessons. I could keep track of where each one was that way.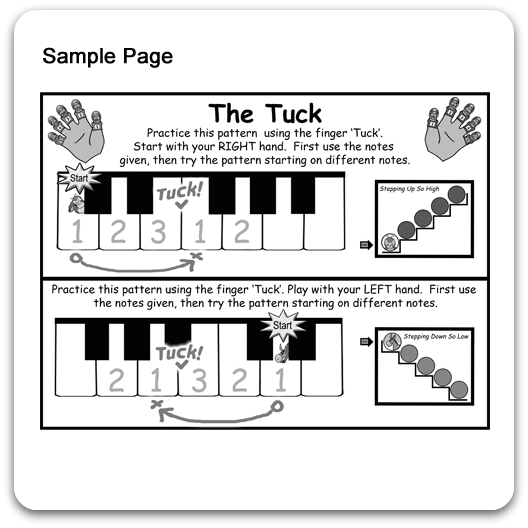 I loved that we could sit together....at home....and enjoy this program. No expensive keyboard is required. A toy keyboard works just fine. And this program really saves you money on private instruction!!!
All of our kids really enjoy this program, and we plan to continue with them. The benefits of learning piano for both calming anxiety and improving concentration make this program a must for us. Plus there is nothing like being able to relax with our 4 year old laughing away and singing along with the Dodi song. I would miss that trying to run her to a lesson.
You can purchase DVD/CDs for your home, purchase an online subscription or even use this wonderful product on your iPad. So how do you try

Kinderbach

???? They offer a

free trial

so that you can see how much this wonderful program could benefit your family.
Monthly subscriptions

are available from $7.99/month. There are also DVD and CD packages from $40.95.

Kinderbach

has

many choices

to fit your family.
For our awesome readers....they are offering
30% off any order - homeschool, classroom, online
or DVDs. Just enter the
Coupon Code:
TOScrew2012
W
atch this
video
to learn more.
Check them out on

Facebook

.

*****I received a trial to Kinderbach
free of charge for the sole purpose of this review. I was not required to write a positive review. The views I have expressed are my own and are real experiences with my family. I am disclosing this is accordance with the Federal Trade Commission's 16 CFR, Part 255
http://www.access.gpo.gov/nara/cfr/waisidx_03/16cfr255_03.html>:"Guides
Concerning the Use of Endorsements and Testimonials in Advertising."