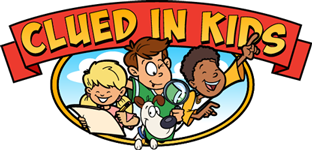 We recently had the opportunity to try out some fun products. Kids love scavenger hunts, but some days I just don't have the creativity or the energy to do one. So they are disappointed and I am left feeling like I am not doing enough for them. So I was very excited to try out the
Princess Treasure Hunt Clue Book
($8.99) and
Multiplication Dragons
download ($19.99) scavenger hunts from
Clued in Kids
.
Clued in Kids
offers several different choices for their scavenger hunts and clue books. The average age is as early as 4/5 (with help reading) through high school depending on the hunt your choose. They are really good family fun! They can be used for learning, parties and just something different and unique to have a "fun" day in your homeschool.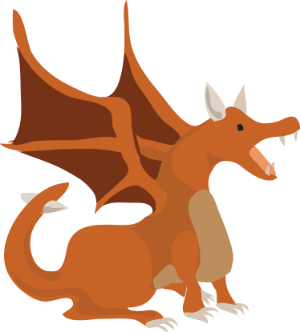 The
5-Multiplication Dragon Treasure Hunts
(2X - 6X tables) - ($19.99) was an easily downloaded PDF file. Lydia is learning her multiplication facts, so I was excited to try and put a new spin on this lesson for her. Like I mentioned, the PDF files were extremely easy to download. I did print them in color for Lydia, but I think I could print them black and white also. She wasn't feeling great one day, but wanted to do something, so it was a great last minute activity for her.
I didn't get pictures of her finishing up her clue hunt, because I had a concussion and was laying on the couch. So this kind of shows you how easy it was to set up. When they say it takes 8 minutes to set up, they are not joking. It takes me longer to plan her math lessons.
I printed and cut them in half. Hid the pieces and handed her the clues with a clipboard and a pencil. Told her if she needed something to ask me. She thought it was cool to walk around and be the detective. She said she was learning to be Nancy Drew.
The questions centered around her practicing her math facts for each number. Questions that were also included on patterns, word problems, mazes and even a little bit of spelling. So she was using her math, critical thinking and problem solving skills.
I easily hid the clues in about 5 minutes around the house and I hid a cute Little Pet Shop prize as the treasure. She absolutely LOVED this activity. She has repeatedly requested for the other numbers to be put in her schoolwork lessons. So we are working our way through all the numbers. And she can easily repeat these, because even if she remembers a couple of the pages, she still must remember her math facts to solve several of the clues. So if she is trying to memorize the cards, she's really memorizing her math facts....lol....don't tell her I already know her methods to get the treat!
Caty tried the
Princess Treasure Hunt Clue Book
($8.99). She thought this was the greatest thing in the world! She needed help reading the clues, but once she figured it out, she wanted to do all the writing for the clues.
It helped to really give her a sense of accomplishment.
She had to do princess activities such as curtsey.....
and balance a book (or in her case her clipboard) on her head.
When she found her treasure she was so excited!!! I keep a small stash of tiny prizes I find on sale/clearance racks. Caty has repeatedly asked to do this again. So we will definitely be added these activities from
Clued in Kids
into Caty's weekly schedule.
I cannot express how easy these clue/scavenger hunts from
Clued in Kids
were to set up and for the girls to complete. Lydia was able to complete her
5-Multiplication Dragon Treasure Hunts
on her own. The
Princess Treasure Hunt Clue Book
was such a fun confidence building activity for Caty. She was able to complete so much of it on her own, without Mom. I was so excited about this new skill she took up on her own....scavenger hunter.
You can use the scavenger hunts and clue pads from
Clued in Kids
in your school, for a rainy/snowy afternoon (and the easy to buy PDFs are great for these last minute times), or even planned parties.
These are so easy to print and set up, I plan on continuing to include them in both girls weekly school work in order to keep showing them how much fun learning can be.