Don't you just love shopping second hand. I always hit the game section of Goodwill. I never know what cool board game I will find. And I was not disappointed my last trip....Enter The Scrabble Alphabet Game. This game allows you to have site words that you are collecting letters to spell out. I switched out the game cards for our actual sight words for review.
Hooked on Science
. This the egg in a bottle experiment.
Brayden had basketball this week. The short season begins.
They also made hats. Lydia loved hers.
Joey had two experiments this week. We are watching one on water evaporating in the sun (not going great this week) and this one was supposed to show war air rising. It raised slightly. So he got the idea.
Brayden hid out most of the week. He is doing basics, and I am grateful he is doing that much. Caty also hid out this week....next week I am making adjustments to separate her school from Lydia more. She doesn't enjoy it as much, unless it's one-on-one. So she will do lessons 2 days a week for about 2 hours throughout the day (with lots of breaks) and art projects to go with the lessons the other 2 days. It will be a work in progress.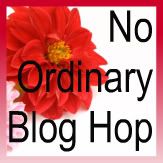 They are celebrating their 3rd Anniversary of being live!!! Be sure to visit them. Share the news. They are giving away 5 - $10 Amazon gift cards for helping them spread the word.