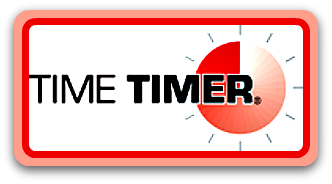 How much longer do I need to practice? How much longer? Is my time up yet? I hear these questions several times a day. So I was super excited to see what the Time Timer app had to offer for our kids.
Both the boys have iPads, so we were given the app for their iPads to review.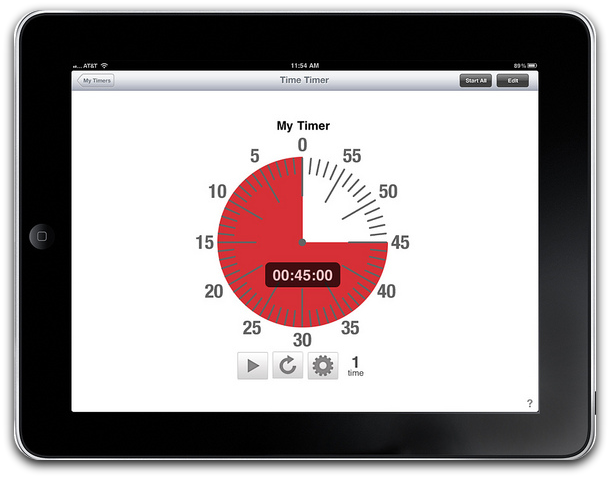 Joey was the first to use the product, and was able to pick up the program usage with no problem. He was able to set a timer for his guitar practice, reading program study, and even just his silent reading time. I didn't have to hear...."Mom is my time up yet?!" about a hundred times in a 30 minute period.
Brayden is my obsessed about "How much longer?" child. He figured this program out in just a few seconds and is constantly using this timer ever since. He keeps accurate time and will pop up, it's time to be done as soon as he hears the timer beep.
I really like that after we set the initial time together, that each of the boys are able to create their own timers without help. I am able to say, set your timer for an amount of time, and they are able to do it on their own. The interface is super easy to use!
Here's a link to give you an idea of all that Time Timer has to offer.
The

creator Jan Rogers

had a
vision that if a child could "see" time as a measurement and begin to understand its duration, he/she would have a basic concept of time. This concept led to the design of the Time Timer with its patented red disk. As the time elapsed the red disk would disappear, creating a graphic image of the passage of time.
They offer a wide range of products, that include not only applications for computer and iPad, but also the actual clock in 3 different sizes. There is even a watch for your child to wear.
We have children with special needs, and this product really helps to give them a sense of security. They can see the red area disappear gradually and actually know how much time is left with what they are doing. But even if your child does not have special needs, this timer will help any child to physically see how much time they have left, without asking constantly, "How much time do I have left?"
It can be used for playtime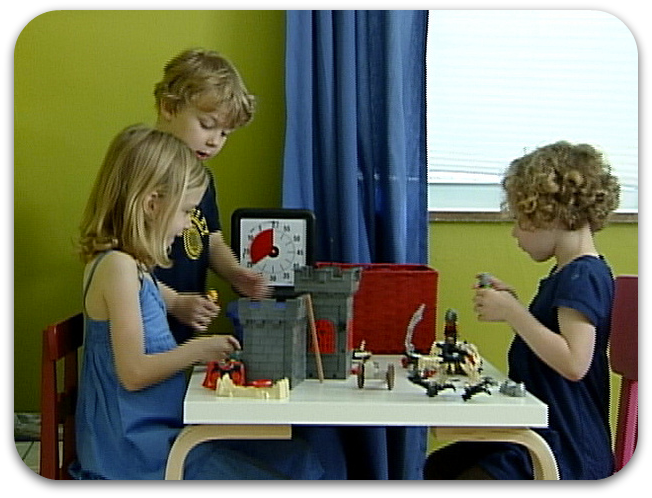 Or practice time.
It can be used in desktop form: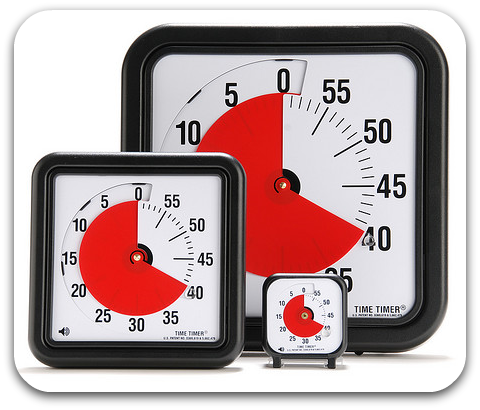 Or a more portable form, such as the watch.
Or even in the form of an app, like we used above. You can purchase software for a laptop or desktop also. So if you are short on space, and just do not have the room for another item on your desk....let your computer be your timer.
This is definitely a HUGE addition to our classroom. Even my husband uses the timer app to remind himself when time is up for a task. So adults and children can find numerous ways to use this wonderful tool for not only education but personal schedules also. The numbers of uses is endless. Anytime you need a timer,

Time Timer

has something that will help you.
Product information:
Where to buy:

Time Timer
Cost:

Time Timer Application

is only $1.99. But you can purchase many products from them such as software for your computer, 3 different size clocks, and a watch are just some of the items available to help your family.
Creator: Jan Rogers
Follow their blog....Time Timer Blog
Visit them on Facebook.
Check out what other Crew Mates thought of Time Timer Products.
*****I received the Time Timer application free of charge. I was not required to write a positive review. The views I have expressed are my own and are real experiences with my family. I am disclosing this is accordance with the Federal Trade Commission's 16 CFR, Part 255
http://www.access.gpo.gov/nara/cfr/waisidx_03/16cfr255_03.html>:"Guides
Concerning the Use of Endorsements and Testimonials in Advertising."