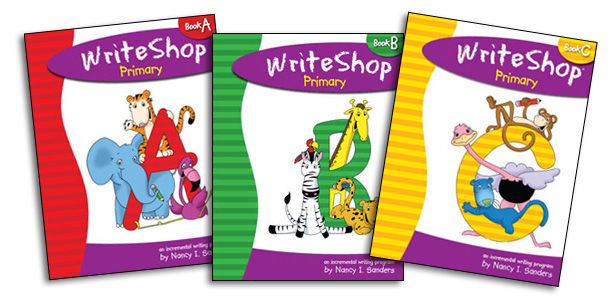 There are a few subjects I am very nervous about teaching. Writing and Grammar tops that list of subjects. Joey has been showing more interest in writing, including writing and illustrating his own comic books. What does mom do????? Encourage this interest.
I have been searching though for an easy to use writing curriculum that will allow me to teach, and yet not overload me with tons of research. And better yet, not discourage Joey's interest in writing.
Bring on the review........I was pretty excited to the opportunity to use the
WriteShop
curriculum. I have seen it pop up on other blogs, but was unsure if it would work for our family. We had the opportunity to try out
WriteShop Primary Book C
.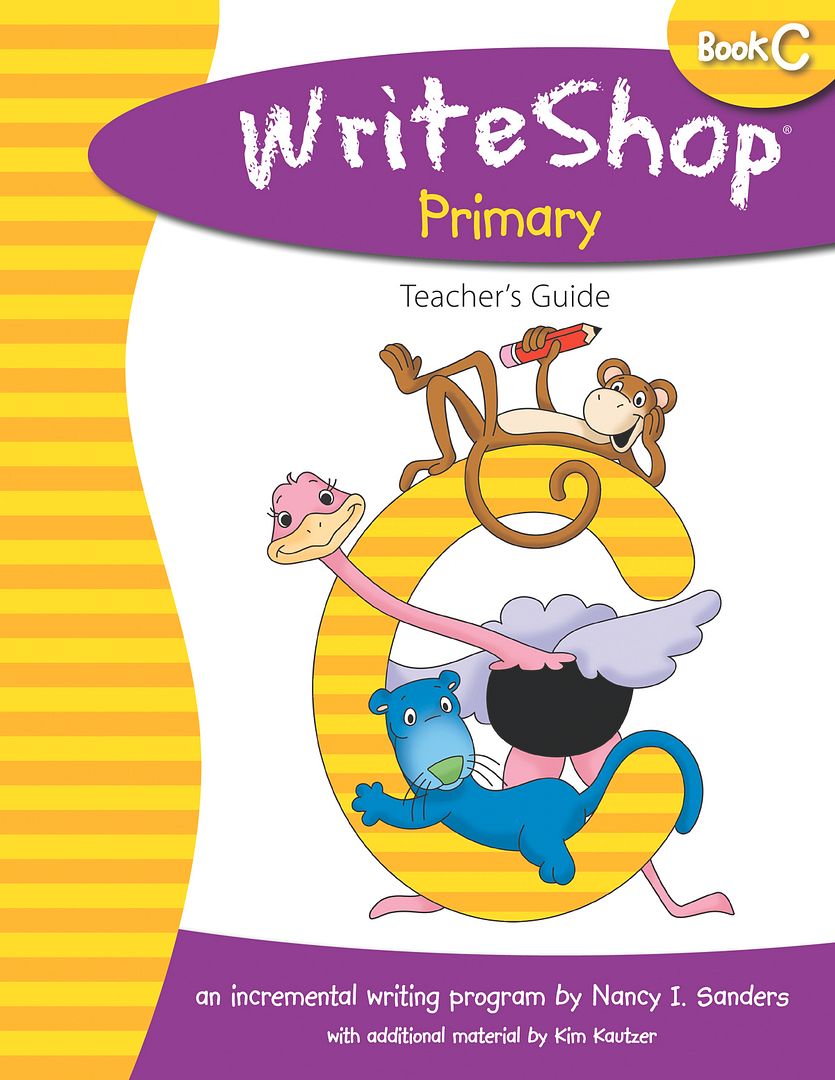 From the
WriteShop
Website:
Fun is the word of the day!
WriteShop Primary is an exciting, parent-guided writing curriculum for K-3rd graders with daily, easy-to-implement activities to share with your young learner.
"A flexible, gentle program, full of variety and creativity for the young writer…. Since early lessons have the option to be entirely oral on the part of the child, there is no pressure, only the opportunity to talk about things that are familiar to him as he watches Mom write down his words."


–Shannon Cullip, AK, homeschool mother of four
WriteShop Primary teaches the skills of the writing process at the very simplest level through activities, crafts, and picture books. It accommodates pre-writers as well as beginning and developing writers, so your youngster needs no previous reading or writing experience. Slowly and gently, the child is asked to help with the actual writing, first in simple words and later, through copywork. And by turning these stories into a little craft, he will have a project to proudly share with others.
Several schedules help you plan according to your child's grade or skill level. Lessons are divided into eight Activity Sets to thoroughly cover a topic without hurrying the child. Examples abound to make teaching oh, so easy for you!
Each Activity Set includes Guided Writing Practice. Activity Sets 2-8 also include a key activity or project.
Activity Set 1: Guided Writing Practice only
Activity Set 2: Pre-writing Activities and Picture Book
Activity Set 3: Brainstorming
Activity Set 4: The Writing Project
Activity Set 5: Editing and Revising
Activity Set 6: Activity Set Worksheet
Activity Set 7: Publishing the Project
Activity Set 8: Want To Do More?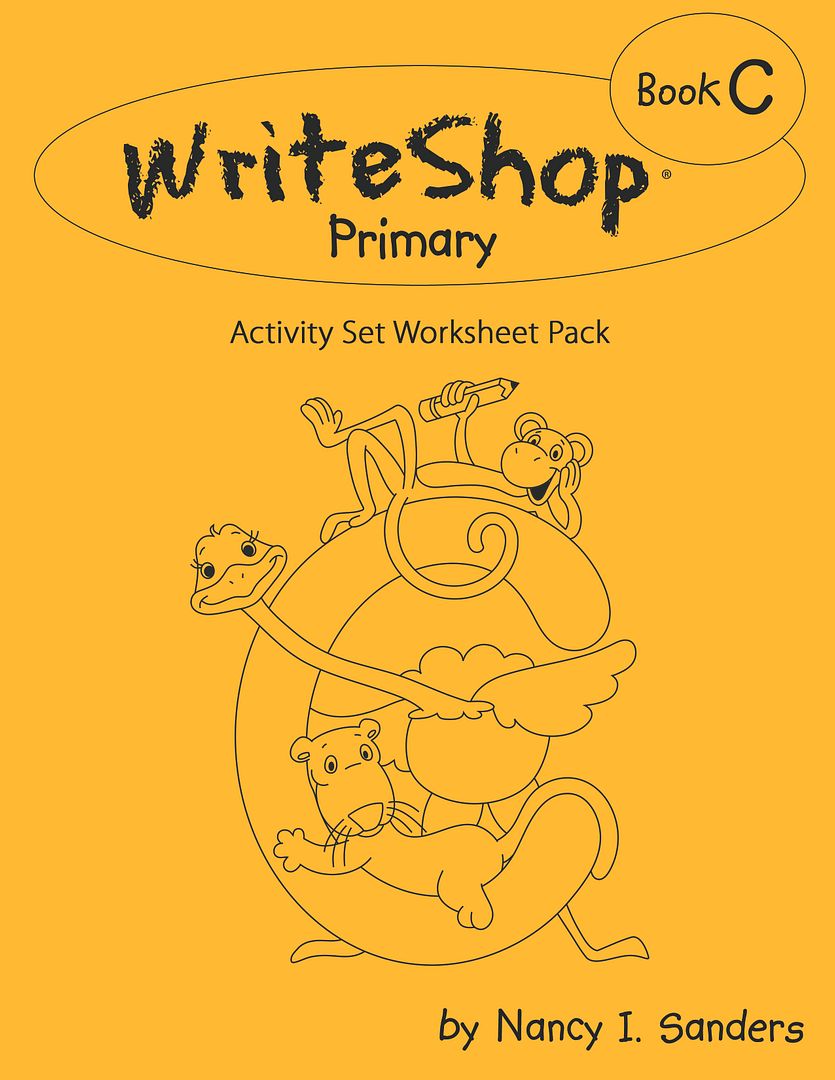 This program is well laid out, and even breaks down suggestions by day. Supply lists are provided along with the suggested activities. But they also provide optional activities, and I found these to be great for our family since we had older students working with "younger" material.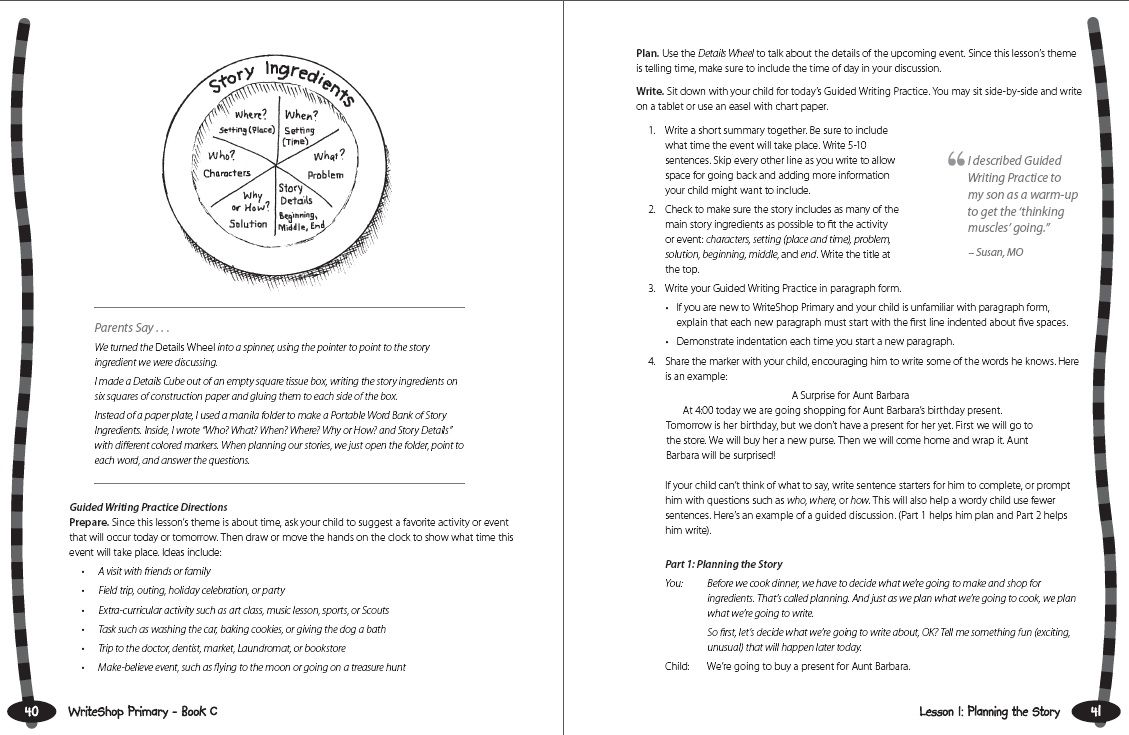 There are worksheets to use along the way with lessons.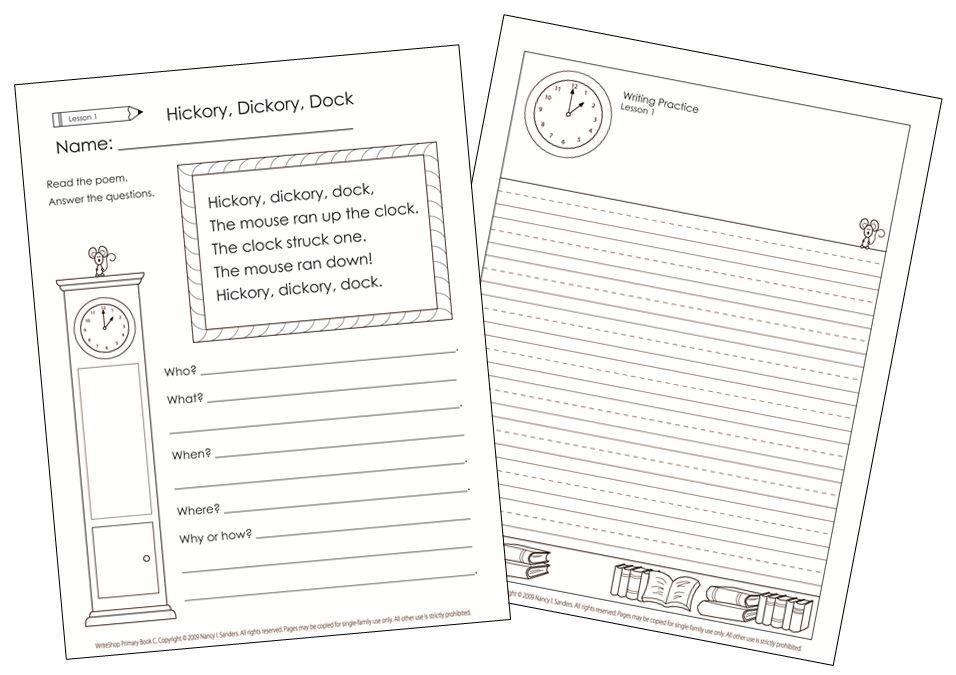 Joey enjoyed this writing curriculum. It really drew him out and forced him to look at his personal experiences. The story ingredients lesson even encouraged him to think outside of the box when creating a story. For once he wrote a story that did not involve a robot, LEGOs or even something from Star Wars. I was pretty shocked too. The encouragement of writing several "drafts" in order to create one story, really worked for him. I kept reminding him that we could build on the story, and make adjustments to get it right.
I liked that I could pick and choose what activities and exercises would keep his interest, and yet still allow the point of each lesson to reach him. With everything so laid out for me, really alot of my advanced preparation just included reading the lesson we would be doing and collecting any supplies for an activity that we might do. I was also able to adjust the activity to his needs. I knew he would not understand the suggested activity the way it was written, so I switched it up a bit. Instead of his story ingredients being on a "plate", we have our story ingredients listed like a recipe card so that he can check out the items as he goes. WriteShop really makes the art of teaching writing so easy!
So question is.....Will we continue using this program????? YES!! In fact, we will be ordering Book A in the fall for Lydia to be starting in.
The price and content are so worth it and an excellent value! Book C Teacher Manual is only $32.95 and the eBook workbook is only $4.50 and print copy is $4.95.
WriteShop
can provide for your literature needs from early elementary school through high school. What a wonderful help for homeschooling families!!!!
You can view
samples
by visiting their website.
Look them up on
Facebook
.
Check out what other
Crew Mates
thought of
WriteShop
.
*****Disclaimer......I received WriteShop Primary Book C
free of charge for the sole purpose of this review. I was not required to write a positive review. The views I have expressed are my own and are real experiences with my family. I am disclosing this is accordance with the Federal Trade Commission's 16 CFR, Part 255
http://www.access.gpo.gov/nara/cfr/waisidx_03/16cfr255_03.html>:"Guides
Concerning the Use of Endorsements and Testimonials in Advertising."