I learned to play keyboard when I was young. I am not anywhere close to giving Jim Brickman competition, but I can at least remember my notes and can read sheet music. I just do not feel confident to teach the kids how to play. Plus with my kids attention span being so short, I need to look at options that make it more fun than just looking at sheet music and sitting on a piano bench.
Kinderbach
has found a way to make the girls want to learn how to read music and play piano.
Dodi is one of their friends in
Kinderbach
. He helps them to remember where certain keys are. The girls love finding Dodi's House on every piano that we come in contact with. Which can be bad when we are in "No Touch" museums and the girls are trying to touch an antique piano...lol.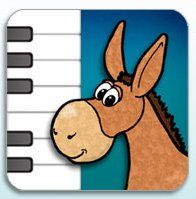 We had the opportunity to review the
Kinderbach app for iPad
. This is a great option. Caty loves to play on the computer, but after some massive issues with computers, we are now down a laptop. I know we are spoiled, each one of our kids had some sort of a hand-me down laptop/desktop to use. Well now the kids fight over who gets to play or do their schoolwork on available machines. Since this is an app was for iPad, Daddy's iPad saved the day.
Caty and I are able to sit and work on her music anywhere we would like to in the house.
We start out selecting what lesson and video we are on. She watches the videos and follows the directions they give.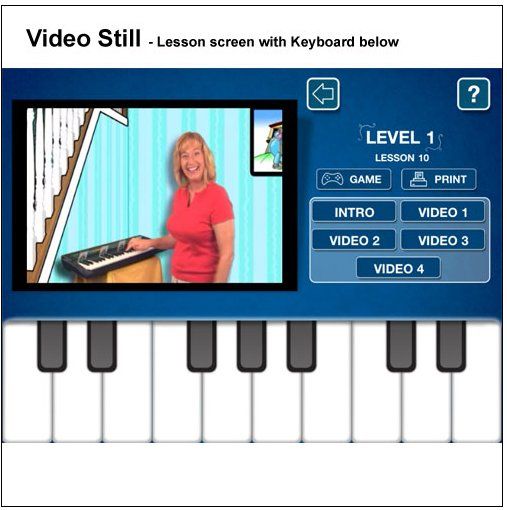 And then we play away. Since she's usually lounging on her bed or the couch, she goes through each lesson no problem. She loves to play the games. What a way to take piano!!! She practices on the keyboard in another room when she is in the "mood".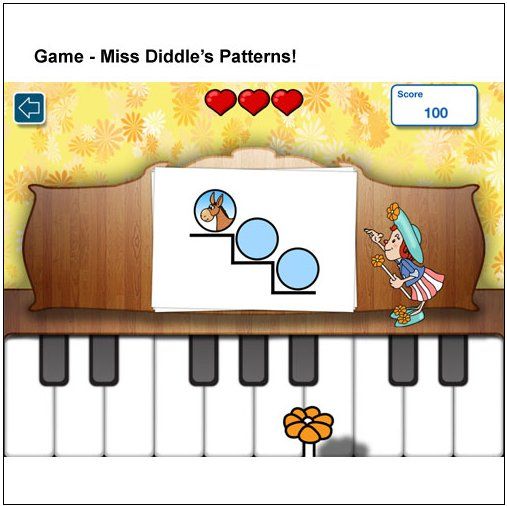 I love that she is getting a great way to learn to play the piano without all the boring sitting around. We can use our couch, instead of a piano bench!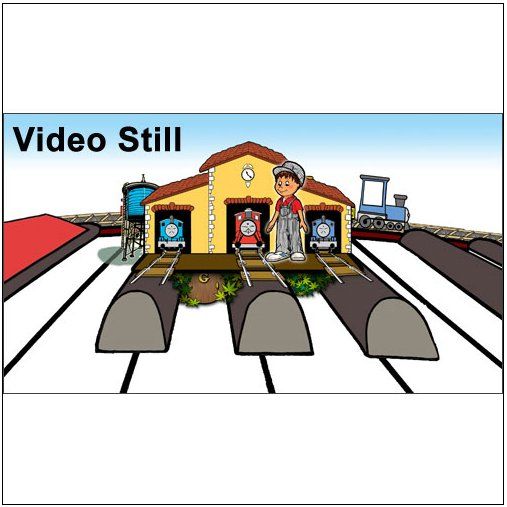 Kinderbach also has the printables
that we can print out to go with each lesson. So even though we are not sitting at a desktop computer, we still get the same experience. Caty though is not a worksheet kid....in fact she will go out of her way by faking a tummyache to get out of doing worksheets. Once I caught on to what she was doing, I adjusted the way I teach her. The worksheets from
Kinderbach
are great, and Lydia enjoys them, but they are not necessary for the child to learn.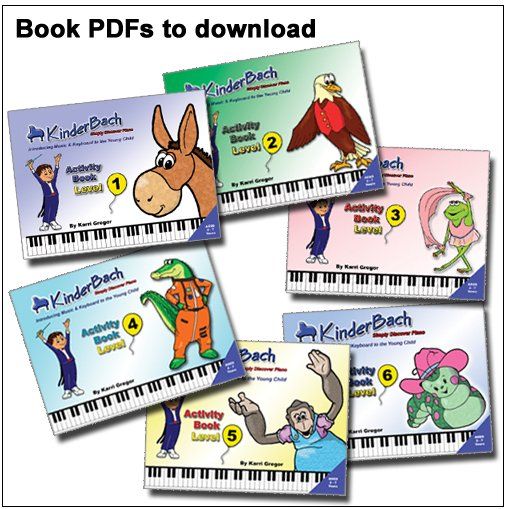 Not sure if the
Kinderbach app
is right for your family, watch the ease of use on this video.
The
Kinderbach iPad App
provides a full year of lessons for Children ages 3 to 7. It covers proper finger positions and also how to read notes. Kinderbach has made it possible for you to try the first two lessons and mini-game for free. Just visit their
iPad app informational page
and click on the download link. If you like what you see, you can download each lesson for a small fee or buy all the lessons at one time for just
$26.99 in the classroom pack
. We have been using the classroom pack and will continue to include Kinderbach in our home.
With our family,
Kinderbach
has hit another homerun. We really love the Kinderbach program, and the kids do to. I love....love the fact that I now have a portable version. There's nothing like cuddling on the couch for your piano lesson, so much nicer than a desk chair!
Kinderbach is offering a 30% off coupon for our readers to use to purchase products in the Kinderbach store. Just enter
Coupon Code: TOS_crew2012
This offer expires December 31, 2012
.
If you like what you have heard, please visit Kinderbach and
try this app
. You can also visit them on
Facebook
.
*****Disclaimer......I received Kinderbach iPad App
free of charge for the sole purpose of this review. I was not required to write a positive review. The views I have expressed are my own and are real experiences with my family. I am disclosing this is accordance with the Federal Trade Commission's 16 CFR, Part 255
http://www.access.gpo.gov/nara/cfr/waisidx_03/16cfr255_03.html>:"Guides
Concerning the Use of Endorsements and Testimonials in Advertising."