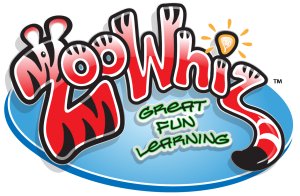 There are so many online games out there. It's really hard to weed through what is good for the kids or even what the kids would consider fun. Our boys will stare at their online role playing games for hours, but they just don't like "learning" games. Lydia and Caty will play on some character games online, but Lydia just doesn't sit and stare at a computer. She is a tough critic for online games. So the opportunity to try out Zoo Whiz had me intrigued. How will Lydia respond to this game?
We got Lydia signed in and she started playing. She actually didn't spend a bunch of time worrying about an avatar like she normally does! I was very impressed with that.
We were able to adjust all the different subjects to her wide ability level. She is behind in reading but on grade level for math. This was easily adjustable for her. Because of this (what seems like small feature), she did not get frustrated while playing. In fact, she lost herself many times while playing the game. She actually forgot how long she had been playing the educational side. She loved getting to find out new animals.
After a bit of playing I could see what areas she needed help with by viewing the reports. So we could change and work on certain areas. This is a special feature of Zoo Whiz.
I really liked the format and style of the educational games. They were not overly flashy. Do not get me wrong, they were great games....but there is a certain amount of extra that just puts things over the top for Lydia and causes too much distraction. Zoo Whiz seems to be the happy medium for her.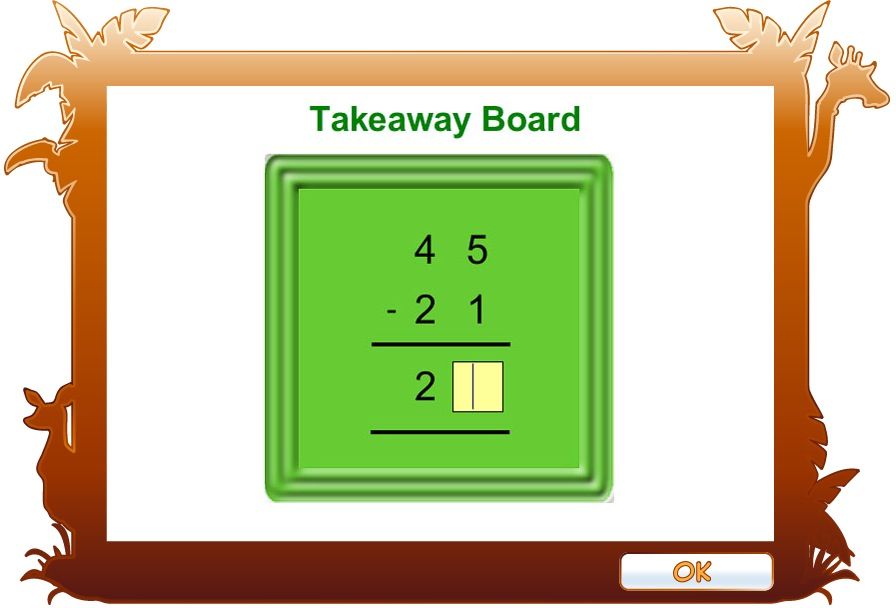 ZooWhiz correlates closely with your child's curriculum
The educational content correlates closely with the relevant curricula for all Australian states, New Zealand, United Kingdom, Republic of Ireland, key USA states, key Canadian provinces and Singapore.
ZooWhiz allows you to select educational content appropriate to local spelling conventions and units of measure
Localisation options include: Australian/British or American spellings, Imperial or Metric units of measure or currencies in $, £ or €.
ZooWhiz is suitable for use in English-speaking countries and other countries where education in English is required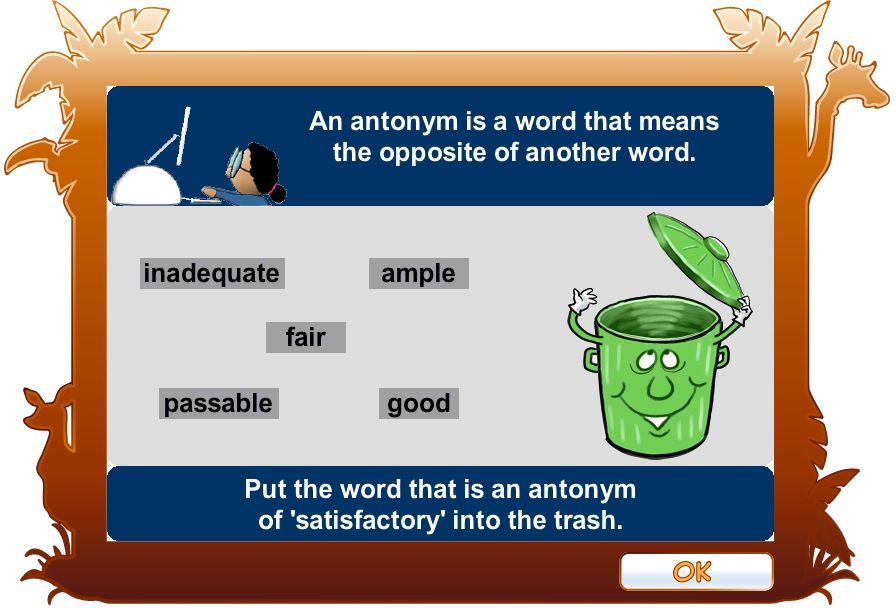 Attributes of the ZooWhiz educational activities
Children progress year-by-year through carefully sequenced levels
Features a broad range of activity and activity types, including text input, missing answer, drag-and-drop, multiple choice, true or false and more!
Easy drag-and-drop with snap-to functionality
Positive feedback and correction through detailed answer screens gives visual, and in the Reading content, auditory reinforcement
Humorous twists keep students engaged and on-task
I can check in on her subjects and it even points out which problems she missed. So I can double check what areas she needs to review.
Organization of the ZooWhiz educational content
Three discreet subjects: Maths, Word Skills and Reading
Each educational subject consists of four to ten carefully-sequenced progress levels
Each progress module is further divided into progress steps
Each progress step can be divided into one to ten learning categories
Over 17,000 individual educational activities
Lydia is able to check in on her Biodome to see the pets she has opened up or can even purchase with the coins she has earned. She can use the coins that she earned to purchase new animals or play games in the Arcade. I like that when it comes to her playing in the Arcade, that she is given a time limit for each game. She can only play for roughly 3-4 minutes. With other games we have bought, she gets lost in the games section, and totally avoids the "educational" benefits of the game.
I asked Lydia what she thought of the game, and she said she really likes it. In fact, she said she likes playing in the Learn and Earn section more than the Arcade most days. That's saying alot, but I do believe that is because she gets to earn animals. And that is what Lydia is all about....the animals! One evening she played for about an hour before I realized how long she actually had been on, she was that lost in play.
I mentioned earlier that I was a little nervous about trying this game. In the past, we have seen some great games but were unable to use them since Lydia would get so frustrated trying to play. I would have to be sitting there at all times to help her read and complete the tasks that were asked. This would actually frustrate both of us. Because in honesty, I like to use these educational type games to distract the kids so that I can either make lunch, start dinner, or work with another child on their schoolwork. If I need to sit and read the screen to her all the time, it defeats the purpose of using the product the way I need to.
I did not have a problem like this with ZooWhiz. Because I was able to adjust the work level to meet Lydia's needs, she and I were neither frustrated in trying to play on the game. I have to say that this was my favorite feature!!! She has requested to continue playing the game and for me to continue to include it in her workboxes.
ZooWhiz may be FREE, but it's not basic!
A
ZooWhiz
FREE Keeper Account
gives you access to one of the world's most capable, comprehensive, online learning systems. With a
PREMIUM Zoologist Subscription
for your child there's even
more
fun to keep them motivated,
more
information on how they're progressing and
more
ways to help them succeed!
We were privileged to be given the Premium Zoologist subscription to try out. A premium zoologist subscription allows you access to more animals, games, animal descriptions and progress support, along with 24/7 playtime. You are also given access to the powerful PICS (Premium Integrated Content Selector) allows you to choose your educational activities by subject, age, level, and question category, matching them to your progress. This was my favorite part of the program!!!!!
Not sure yet, please watch this brief video highlighting what kids may do with ZooWhiz.
If you are still not sure, set up a free account. Try the program out with your child, but remember the premium zoologist account is only $14.95 a year, that is a 75% savings!!!
ZooWhiz is recommended for children Ages 5 - 15. Lydia is loving it at 7, and unless the theme changes from animals....I can see her loving it for a long time. Caty at 4 is enjoying watching it, but hasn't attempted to really play on her own. It's something new. I love the motivation that this program provides for Lydia to finish certain areas of school. I am able to encourage her by promising play time....and what she eventually realized was really more fun "learning" time. But she doesn't seem to mind that.
Be sure to visit ZooWhiz on Facebook.
Many of the Schoolhouse Review Crew enjoyed the benefit of the Premium Zoologist subscription. Visit the Schoolhouse Review Crew Blog to see how the Crew Mates felt.
*****Disclaimer......I received the Premium Zoologist subscription from ZooWhiz
free of charge for the sole purpose of this review for the Schoolhouse Review Crew. I was not required to write a positive review. The views I have expressed are my own and are real experiences with my family. I am disclosing this is accordance with the Federal Trade Commission's 16 CFR, Part 255
http://www.access.gpo.gov/nara/cfr/waisidx_03/16cfr255_03.html>:"Guides
Concerning the Use of Endorsements and Testimonials in Advertising."