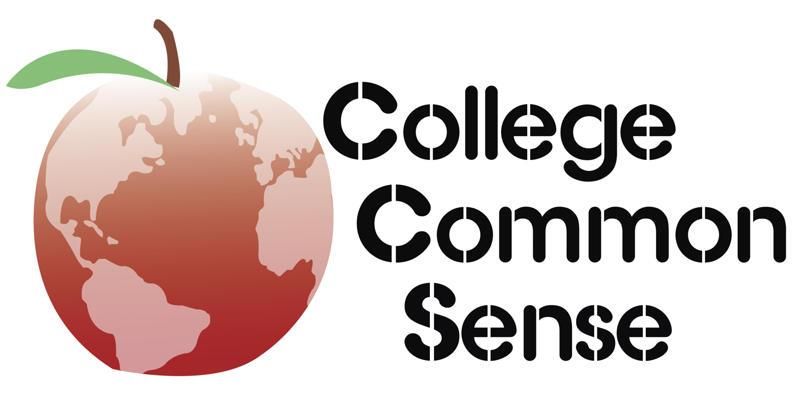 I haven't even thought about college yet. I mean Joe and I are still working our way through and we are almost 40. To be honest, we are working through so many issues with the boys that college seems like a million years away yet. I have so many other things to worry about right now.
Lydia is only 7 and in First grade, college just doesn't seem like it needs to be on the radar yet. I know, that is the wrong attitude to have. Before I know it, college will be here. But with Lydia being so young, shouldn't I just be worrying about her common core items and making sure she understands the basics?
Going to college may seem like a far off prospect, but there are things that parents can start doing in early elementary (besides saving for tuition) that will help. It's simple everyday questions and conversations that will draw your children out and help them to learn those ever important critical thinking skills. This was something that I never thought would be so important for that way off college education.
College Common Sense is here to help guide you through the mazes of getting your children ready for college, starting at any age. We recently had the opportunity to try their product Going to College and Preparing for It Online Videos and Workbook ($25.00 for 12 month online access).
Denise Ames has worked in a college Financial Aid office for over 10 years. She has talked to thousands of parents, who just like me, do not know what to do to help their children prepare for college at any age.
She has created Going to College and Preparing for It to help parents realize that what works for one family, does not work for all. She showa parents how to find what will work for them, how to do more than just prepare financially for those upcoming important years. But she does show those ever important financial aspects in preparing for college also. I had no idea that children elementary school could actually earn scholarships.
Introduction

The Big Picture

How Financial Aid Works

All About the Free Money

The System that Works

You in the Process

Pull It All Together
Going to College and Preparing for It is available in online format with downloadable workbook for $25.00 for a 12-month access subscription or in DVD format with printable workbook for $50.00. It can be used with any age group. The elementary years are more hands on for parents, and as the children grow into middle/high school they are involved more.
We used this with Lydia, and I found it eye-opening. The suggestions to do with her were very simple and required little extra effort. They really just opened up further conversations with her. I included everything in our general everyday lessons. She never even realized until I told her, that the extra questions I was asking, were to increase her thinking skills for college!!
This was a great program to help get me thinking about the possibility of college for the kids. I will continue to use this product through the next few years with Lydia to continue to draw her out. There were great suggestions for creating early writing skills. I do know that we won't be placing major emphasis for a few more years, but really the program doesn't encourage a massive emphasis at the elementary level.
Even though it seems early to be using it in elementary school, I could see the benefit if you were stressing about college for your children already. This program would definitely help answer several of those questions that could be on your mind on how to get your child prepared and ahead.
Still not sure, download the lesson plans and take a look and be sure to check out the SchoolHouse Review Crew Blog members who had the opportunity to use this with a wide range of ages.