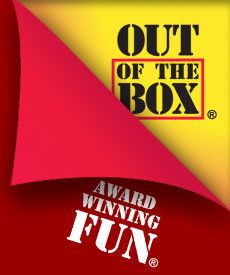 Our girls love board games. Even the boys love playing board games. It's a great family activity that doesn't cost a ton of money. One of the best things about board games for us is that they are easily transportable. We actually shop for games that can easily be packed since we travel a lot. The second thing we look for is something that we can all play or adapt so that we can all play together. We have always found success with games from Out of the Box, and the game we recently had a chance to try out, Snake Oil Party Potion ($14.99), was also a smashing success.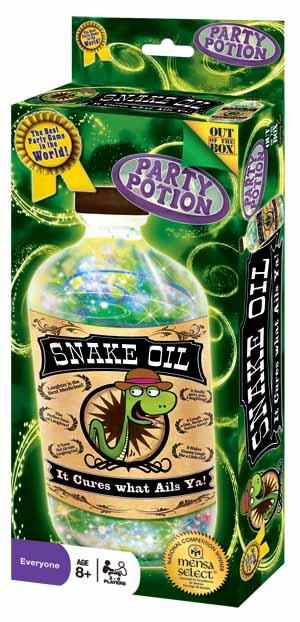 Board games can be very educational. You can emphasize reading, language arts, science and even math skills in a fun way. Out of the Box Games specializes in fun and educational games that are easy to learn, do not last long periods of time, and allow families (or the players) to interact well with each other.
Snake Oil Party Potion is:
Ages 8 to Adult

Good for 3 - 6 players (although we worked in teams)

Only takes about 5 minutes to learn the rules

Games are quick, can last 20-30 minutes
Snake Oil Party Potion is meant to be a starter game to get the family (younger ones included) ready to play the old-fashioned west game of Snake Oil. They are played similarly.
Like I mentioned earlier, we travel a lot. Snake Oil Party Potion fits great in our curriculum bag. Doesn't take up much room. Our only problem is trying to keep the volume level down in a hotel room...lol.
We can play as part of school or while we are eating dinner (yeah we are strange like that).
Caty and I work as partners since she cannot read all the words yet.
The object of the game is to sell your product to the customer. You can to create a new product using two of your cards. The kids worked hard at selling their products to the customer. We had some crazy products, and that is the fun of it.
They do not even realize they are working on critical thinking skills or even their negotiation skills. We can also control how long we play. I really like this when it comes to dealing with kids with attention and sensory issues. If there is frustration or attention span is off that day, we play according to how they are feeling. This is a huge deal that we can play as long or as little as we want to.
I highly recommend Snake Oil Party Potion for families with younger children like we do. If you have older kids, you can skip right to Snake Oil. We will be purchasing Snake Oil soon. This has been so much fun for all of us to play together. It will continue to be in our board game rotation. Just remember to lower your voices...lol.
Out of the Box Games offers a page on their site that helps you to find games that are a perfect fit for your family. You can visit their Game Finder to go through and see all they have to offer.
Several families in the Schoolhouse Review Crew were given the opportunity to try out Snake Oil Party Potion from Out of the Box games. See how it worked in their families by visiting the Schoolhouse Review Crew blog.