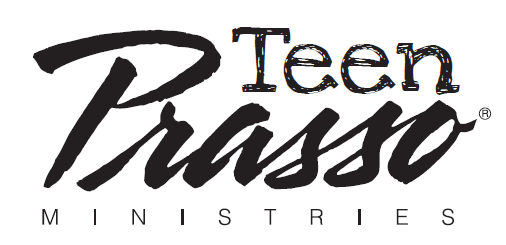 Daily Bible study is something that many unintentionally overlook on a daily basis. Life gets very busy, and if you are like me it doesn't take much on some of those very stressful mom days to be completely thrown off track and suddenly its bedtime and you have not done any personal study that day. This is a habit that we all can fall into easily. The trouble is, we are not setting a good example for our children. We recently had the opportunity to review a bible study for Teens from
Prasso Ministries
that encourages good personal Bible study behaviors for teens. We received the
Teen Homework Manual
($15.00) and the
Teen Prasso's Teacher Manual
($35.00).
The word Prasso is a Greek word that means to repeatedly, continually and habitually practice.
Prasso Ministries
developed this program to encourage teens to look at their choices and see that poor decisions can lead them down the wrong paths. We may make poor choices even unintentionally, but we can continue on our journey and get back on the right path by relying on a strong relationship with God. The Teen years is a perfect time to really remind and train our children about the long road they have ahead, so this program was developed for teenagers and young adults.
At first I wasn't really sure how to use the program, but it was easily explained in the
Teen Prasso's Teacher Manual
how to use both books. You do need both books to maximize the learning experience and get the full encouragement for good study habits. The
Teen Prasso's Teacher Manual
contains 13 lessons. You start by using the
Teen Prasso's Teacher Manual
to get started. You spend a week on each lesson. It starts the story of Brandon and Derek and their adventures in the Rocky Mountains. Each one of the challenges that faces this pair of brothers is presented with scriptural examples that your student can use to learn to reason with. This first lesson introduces the student to the purpose of the student journal. You can easily use this study with a coop or Bible study group, and this book encourages you as a parent but also as a youth group leader how to present the material and draw students out to awaken their thought process so they can get the most out of the material. If you do with this with a youth group, the back actually has examples how to handle all the various personalities you might be dealing with in a group setting.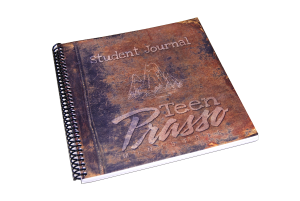 The
Teen Homework Manual
is a 12 lesson study. Each lesson is broken down into 7 days of 20 minutes lessons. Lesson include information on how to handle pressure, anger, forgiveness, selfishness and pride, and one of the final lessons is how to take all the information and put into continued practice in their lives. Each lesson takes the student directly to their Bible. There are memorization verses each week, as well as more stories to go along with the thoughts and lessons being taught in each scripture. Each week several scriptures are taught to go along with each subject to encourage your child to understand how to use multiple resources to present their stand on a subject but also help them to stand strong in their faith.
We did a lot of the work orally or I wrote Joey's thoughts down as we read through the
Teen Prasso's Teacher Manual
together and also the
Teen Homework Manual
. I know it's meant to be a journal, which is a place to put down more private thoughts, but his frustration with writing was making it difficult for him. After we got into the swing of things, each lesson took only roughly 20 minutes a day to work on, which is a perfect start for kids to get into the habit of for personal Bible study each day. I did like that the
Teen Homework Manual
was not a typical sheet of paper size of 8.5 X 11. Those can be overwhelming for Joey. The slightly smaller size fools him into thinking that the work is less. Also stands out a bit different in his stack of books. I am including a few pictures from the journal, but none with Joey's personal work...lol. I made him a promise.
We also used the
Teen Prasso's Teacher Manual
book just a little differently as a group. We have been reading the weekly lessons together for reading time. The other kids are still a little you to be starting the
Teen Homework Manual
, but they are plenty old enough to really start thinking about how the Bible is our light in this dark world.
We are really enjoying reading the story of what struggles and triumphs that Brandon and Derek are experiencing. This is really showing the kids that as we do go through everyday life, even when things seem like we have no one to turn to for help, we really do. They are not just hearing those words, but we are following a story about kids they can relate too. The example of Brandon and Derek could be any of our kids.
Prasso Ministries
has done an excellent job putting these materials together. I like that you can use your own copy of the Bible to go with each lesson. There is quite a bit of copywork, which doesn't work well with Joey. So if you kids learn well by copying material, then the
Teen Homework Manual
is a great way for them to work on their scripture work. But you can easily work around that, if you have a struggling writer. It can be more hands on for you as the teacher, but the outcome is worth the extra work in the end.
Several members of the
Schoolhouse Review Crew
were given the opportunity to try out The from Prasso Ministries. See how they used these materials in their homes and it worked for them by visiting the
Schoolhouse Review Crew
blog.