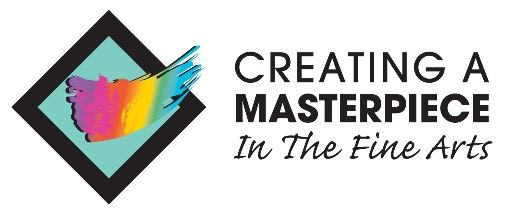 We had the opportunity to review the online
Monthly Plan
from
Creating a Masterpiece
. I'm always looking for extra help in planning or do give myself a break in planning. The Monthly Plan option has really provided me a break on lesson planning, and I have even been able to take advantage of some relaxing lessons myself.
The girls love to paint. But sometimes their creativity hits a wall. Or they just want to use the same mediums repeatedly.
Creating a Masterpiece
has been such a wonderful addition to our weekly art lessons.
Ms. Hofer has created step-by-step detailed art lessons for a variety of ages and skill levels. When you log in, you have a choice of several different building projects. You can choose from Beginner level through more advanced. We were mainly in the Beginner level projects.
The kids were easily able to choose what project that we would like to tackle that day. The materials needed could be seen before we even clicked on the project. All of the projects we did, needed really no extra special materials we did not already have in our art box. Most projects require watercolors, charcoal, ink, oil pastels, or chalk pastels. But in the more advanced levels, there are clay and even carving projects in wood included.
Each lesson has a series of videos with steps to create your own masterpiece. They were easy to follow, and we could watch them right on our laptop. A list of supplies needed to complete the project you selected is given. Also any helpful tips to make your learning experience more successful are also provided. These could be anything from how to dab your watercolor if you get too much water or even how to level out the legs on your clay statue.
Your child can choose to complete a project all at once, or they can do it over a series of steps. Most of the projects are broken down into anywhere from 3 to 7 lessons. Making it a lot easier to avoid frustration with those who may have attention issues. Each lesson for a project varied in length. Some were longer at around 20 minutes, while others were shorter. So very manageable.
We were able to complete several projects together during the last week fews. We completed projects using acrylics, oil pastels and even ink. The ink I think was one of our favorite projects.
During our ink project, we were attempting to do a painting of peacock feathers. I honestly didn't think we would have any resemblance to this project when we were finished, but the kids still thought it was cool since they were painting with ink! Another different medium to show that art is more than markers, colored pencils and paint.
The kids have really been enjoying the projects that we have worked on so far, including the watercolor candle that we completed with oil pastels.
The ease of use with
Creating a Masterpiece
has been wonderful. I literally spend about 5 - 10 minutes either searching for a project or allowing them to vote on one. Since we keep most of the supplies on hand, it's pretty easy for us in that way. But you could easily substitute out some of the material types, including the types of paints used. Or even for the candle project, crayons could have been used also.
I look forward to continuing to use Creating a Masterpiece with the kids. We were given the opportunity to use the Monthly Plan. This runs $39.95. It gives us access to all levels of the Creating a Masterpiece program. That is access to 7 levels of programs from Beginners through Level 5 and also Art History. This will provide many lessons for all art levels in your home. If you have art lovers in your home, the content that you receive really makes this an affordable option. Creating a Masterpiece would make a great gift for that art lover in your home.
Creating a Masterpiece
also has other options available, including purchasing a single level for one year, for the cost of $119.00. Or to save money on the monthly plan, you can purchase a full year, all access plan for $349.00.
I look forward to continuing to use
Creating a Masterpiece
with the kids. Creating a Masterpiece has allowed me to sit down and actually enjoy our art class also, since I also sit down with the kids and Create my own works right alongside them. So I can really relax and learn, instead of just being the teacher all of the time. Caty really likes this part of using Creating a Masterpiece...... "Mommy art".
Several members of the Homeschool Review Crew were given the opportunity to try out
Creating a Masterpiece
. Take some time to click below and see how they enjoyed this program in their homes.