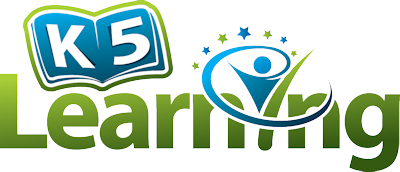 K5 Learning
is an online afterschool study program for kids in kindergarten through fifth grade. It helps to build reading, math, and study skills. We recently had the opportunity to review the online program from K5 Learning.
The K5 Learning program is extremely user friendly. There are video tutorials covering almost every aspect of using this program.
When you create your K5 learning account, your child is given an assessment in math, spelling and reading to check their placement. Caty wasn't thrilled by this, and got a little bored. So I recommend you definitely give yourself a little time when taking these tests. But these assessments will place your child in the perfect set of review materials for their learning level.
I liked this, since I do have children that work below their technical "grade" level in some subjects. So just to type in a specific grade for any of our children, does not mean that they will understand. The assessment helps to keep the review fun and as unfrustrating as possible for the student.
After the assessment, you can see where your child stands and they can get started.
Your child(ren) can work in 4 different areas daily (or whatever schedule you choose). They can work in spelling, math, math facts and reading. Each lesson is interactive. So it provides a hands on approach for your child to learn. The characters make the "boring" learning fun.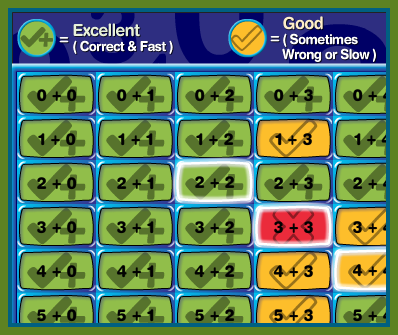 K5 Learning provides a great individualized plan that allows students of all learning abilities, to use their learning program. As your student uses the program each day, it automatically adjusts to appropriate level on each subject. They can see the areas where they are improving, and you will also see where they need to improve. Each session though is meant to continue to reinforce skills they are working hard to learn.
A bonus for when you are on the road traveling or you just want to give your kids some practice off the screen, K5 Learning provides printable worksheets to go along with lessons your child is working on.
You can view examples of each level by visiting the K5 Website, just to get an idea of the activities on the different grade levels.
K5 Learning is not meant to be a full curriculum. You can use it daily or just a few days a week, it's your choice.
Our experience using K5 Learning has been positive. Caty has been practicing her way through the phonics program. It's been helping her practice her phonics sounds everyday. This has been a huge hold up on her spelling. Caty has been using K5 Learning roughly 3 days a week and doing a couple lessons at a time. The length of each lesson is roughly 6 - 10 questions, so on days when her attention span is limited, she is not sitting forever trying to answer questions.
Too be honest, so far she has not made much progress in the spelling area. Caty is still working to remember her letter sounds. She struggles with remembering the letters and matching their sounds while she is spelling. But amazingly enough she can read at grade level. So to just hear the word and then spell it, was very difficult. Caty did make some progress in phonics and also memorizing her addition facts in the math program.
Adding K5 to our weekly lesson plan has not created any extra work for me. I plan on leaving this in our summer plans, since it gives me a bit of a break and Caty is happy because she is "playing" on the computer. Plus I get to see a report easily from my parent account about where she is at and what she is mastering. So easy to use!
The cost for K5 Learning is reasonable. It's $14.95 a month for your first child, $9.95 for each additional child. Or you can do annual subscription for $119.00 for the first child and $79.00 for each additional child.
But if you are still not sure if K5 Learning would be beneficial for your family, you can also sign up to do a trial for 14 days with no credit card required. You and your child test out K5 for a couple weeks and see how much improvement they make.