While reading blogs one day (yes...I admit it's an addiction. And like other nasty addictions it ends up costing me money as I see all these really cool products out there!) I read about a free online preschool program. I was looking for fun things to do with Caty that were laid out, because the other kids require so much planning. But also didn't want to spend a ton of money! So we are trying.....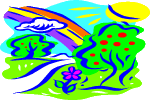 Brightly Beaming
Steps to Reading Program
They have a really great
Preparatory Curriculum
for Ages 2-4. Each weeks lessons are laid out with fun activities. So we are using this along with Before Five in a row. I am adding extras here and there. And I can check out the books from the library also!!! Whoo hooo!!!
This week we are talking about Kittens and Cats. The letter C and the number 3.
We read:
Curious Kittens was the winner!
We made cat puppets.
And stuck stickers to our letter C sheet.
We learned about circles, and went on a Circle hunt through our house spying all the circles we could find. We read about the color Purple.
Here she is sorting all the circles out from her shapes and stacking them.
Here's our books for shapes and color:
We even rolled around the living room floor playing with yarn the way that kittens do.
We also colored cat pictures from our Melissa and Doug Coloring books.
These coloring books are my favorite right now!!!
She is also playing on
ABC Mouse
. And playing Princess Chutes and Ladders and lots and lots of pretend with Barbie and little animal toys.
That's our week this week, next week is Farm Animals with cows and chickens.