This month's Builder's Club/LEGO Club challenge was to build something that made you think of Johnny Appleseed. I cheated a bit and included a bit of our Autumn Unit that we are doing. We talked about apples. We cut them apart and examined the insides...enjoyed the texture, taste and smell of them. And then we read the book, Apples, Apples, Apples.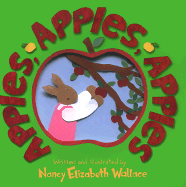 We started the short 18 minute show again and they set to building what they thought of when they heard about Johnny Appleseed.
We also made hats to get into the spirit of Johnny Appleseed.
(Yes that is peanut butter on her face. She just finished eating her apple slices....)
Joey chose to make a book. He thought it was cool that Johnny Chapman also liked to teach people about God. His book actually had a hinge that it could open and shut partially. Very cool!!
Brayden and Lydia both chose to make apples.
Club meeting is tomorrow and we will be building space items. Yeah!!!