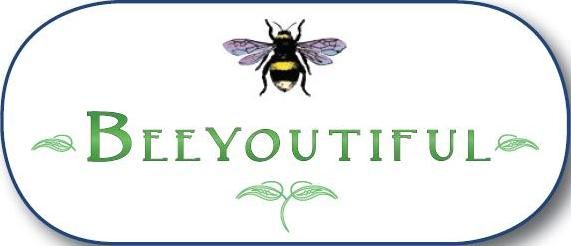 The amount of chemicals that are now added to all the products that we use daily, whether it is the food we are consuming or the soaps and lotions we use on our skin. We are bombarded with chemicals. It is a whirlwind trying to remember what is healthy for us anymore. So Joey and I have decided that if we can't pronounce it, then we shouldn't be using it.
So I was super excited to get the opportunity to review some products that are not full of chemicals and good for our bodies.
Beeyoutiful's mission

is to do good to all men. Beeyoutiful.com believes that each individual is responsible for their own health. It is not a doctor's responsibility to keep you in good health. Instead they are a tremendous resource, especially for those times when urgent care is required. Their goal is to carry all natural products that they themselves use.
B.A.L.M. All-Natural Lip Moisturizer

provides a healthy alternative to lip moisturizer during those cold months.

Beeyoutiful's Lip Balm comes in two soothing flavors: Peppermint and Orange. Each has common ingredients that nourish and heal the lips as they moisturize. The list of ingredients include grape seed oil, shea butter, beeswax and essential oils. All things that Joey can pronounce...lol.
Joey gets horribly dry and chapped lips during the winter. One of his OCDs is licking his lips during the early winter and mid winter months. He usually does it year round, but right now it the worst time because it really shows. It hurts him to even move his lips at times. So we have been trying to find a new lip balm for him. B.A.L.M. worked great for his dry and chapped lips. Within two days, the redness began to go away. He no longer complained if he got some salty food on them. He loved the orange oil, and I loved that he was not getting bombarded with a bunch of laboratory chemicals that are used in the competitors products.
The price is right too.

B.A.L.M. is only $3.00 a tube

(plus shipping) and easy to add to any order. This is going to be a regular product for our family to keep in the cabinet.
The next product that we had the privilege to review was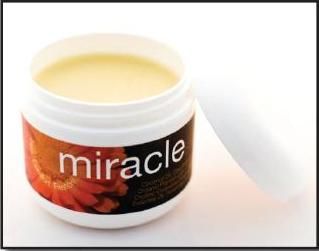 Miracle Skin Salve
This delicate, summer-leaf-colored cream, full of skin-soothing, natural ingredients looks as healthy as it is. Spread on a dab of Miracle Skin Salve to treat:
• Cuts and abrasions (cover with a bandage if necessary!) • Stubborn splinters (to help them work their way out) • Insect bites and stings • Inflamed and swollen injuries or bruises • Painful hemorrhoids • Diaper rash and tender bottoms • Dry, chapped skin • Minor burns • Yeast-related rashes like eczema and psoriasis • Cold sores • Post-staph infection and skin surgery sites (to reduce scarring apply daily for 2 to 3 months).
You'll notice fast healing thanks to the miraculous blend of ingredients that moisturize and soothe while providing anti-bacterial, anti-viral, anti-fungal, and anti-inflammatory aid to skin irritations and injuries. These reliable, natural ingredients give Miracle Skin Salve its power: Coconut oil, extra virgin olive oil, beeswax, bee propolis, organic plantain leaf, organic comfrey root, organic calendula flowers, and essential oils of lavender and rosemary.
This product, made with all natural ingredients, worked so well on my dry hands. It is a bit greasy feeling. But I have extremely dry hands. They crack open even. I used this salve on them to try and heal them up. It took two nights of applying it generously and my hands were almost normal. Just two nights.
We did try using it on my mom's post-infection scars from her staph infection, after 3 weeks, she has seen a difference in the amount of dry skin that she has in that area on her leg. Which I am assuming will make a difference in new skin in that area. So we will keep trying that with her, since it could take several months.
This product is actually reasonably priced at

2 oz for $15.00 and 4 oz for $25.00

. The very small amount that you use makes this product last for a long time. But they also offer a more you buy program that makes the price go down.
With the large amount of uses that this product will help with, I plan on keeping this product on had at all times also. Again, this product does not contain ingredients that you cannot easily pronounce and find in a gardening catalog. What a great product to help heal our bodies.
Beeyoutiful

offers a wide variety of essential oils, nutritional oils, supplements, hair, nail and children's products that are made to be all-natural and contribute to our healthy living.
Check them out on

Facebook

.
And check out their Bee Point program that allows you to earn points to use toward your purchases.
See what other

Crew mates

thought of Beeyoutiful products.
*****I received these products from Beeyoutiful
free of charge for the sole purpose of this review. I was not required to write a positive review. The views I have expressed are my own and are real experiences with my family. I am disclosing this is accordance with the Federal Trade Commission's 16 CFR, Part 255
http://www.access.gpo.gov/nara/cfr/waisidx_03/16cfr255_03.html>:"Guides
Concerning the Use of Endorsements and Testimonials in Advertising."