Everyday Joe and I have found more and more shows that are inappropriate for the children. I don't want to point at specific channels, but needless to say commercial television is being severely limited. It is not uncommon for the kids to be convincing us that a show is ok, only to here us say to each other, "Did that "cartoon character" just say that?"
With all that the kids can be bombarded with, especially with Joey, it's confusing for them to get certain areas of right and wrong straight. We will talk about manners and appropriate behavior, and then he sees cartoon characters doing the same thing and laughing about it. Why is it ok for them to be doing that, but it's not alright for him to be doing it?
Apologia
has again come out with a family series that helps out in these situations. The
What We Believe
series helps children learn to discern the truth by using God's Word as a lens through which to view the world around them—to see everything the way God sees it
From the
Apologia
website:
The second book in the What We Believe series,
Who Am I? (And What Am I Doing Here?)
helps children understand what it means to be fearfully and wonderfully made in the image of the Most High God. This study will enable students to develop a healthy self-image based on these biblical truths: God made me in His image and crowned me with glory; He has given me special gifts and a unique purpose in life; I can creatively express God's love; I am meant to think about beautiful and praiseworthy things, especially God and His Word; I must make decisions based on God's truth; I can always know the wise thing to do; I must cultivate the fruit of the Spirit in my life; I am a beloved child of God whose true identity is found in Christ.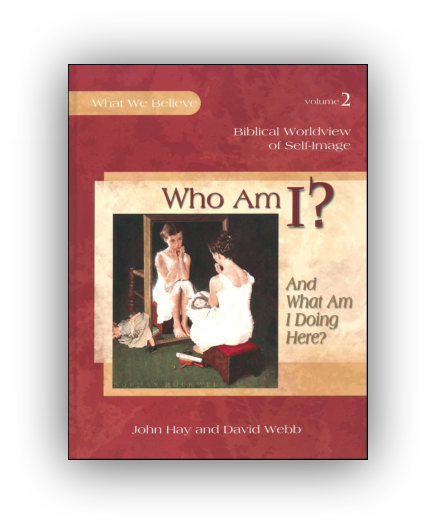 This hardcover text, provides wonderful character building stories. At the end of each story, questions to help draw your children out for discussion are printed. There are vocabulary words. And to help this be a wonderful cross-curriculum tool for your homeschool environment, a notebooking journal is also available for purchase. Each chapter has journal pages for your child to write down their thoughts and feelings, word search puzzles, vocabulary words, crossword puzzles, and other activities.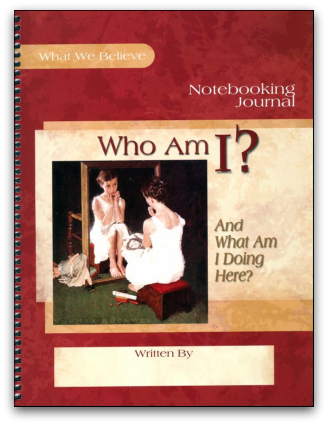 I really liked that the book is available on CD for listening in your vehicle or even if you have children like mine that feel overwhelmed with reading textbooks. They can follow along in their books while listening.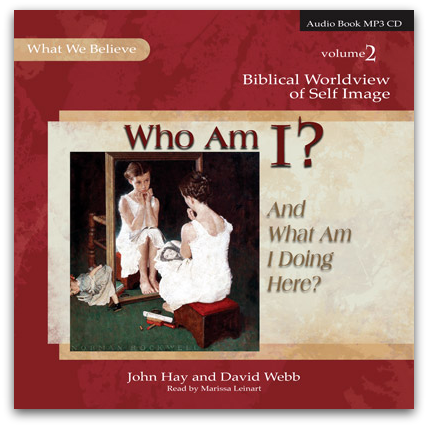 And if you are trying to homeschool multiple age levels, what is better than having a coloring book to include the little ones that are not writing yet or just in the early stages of journaling.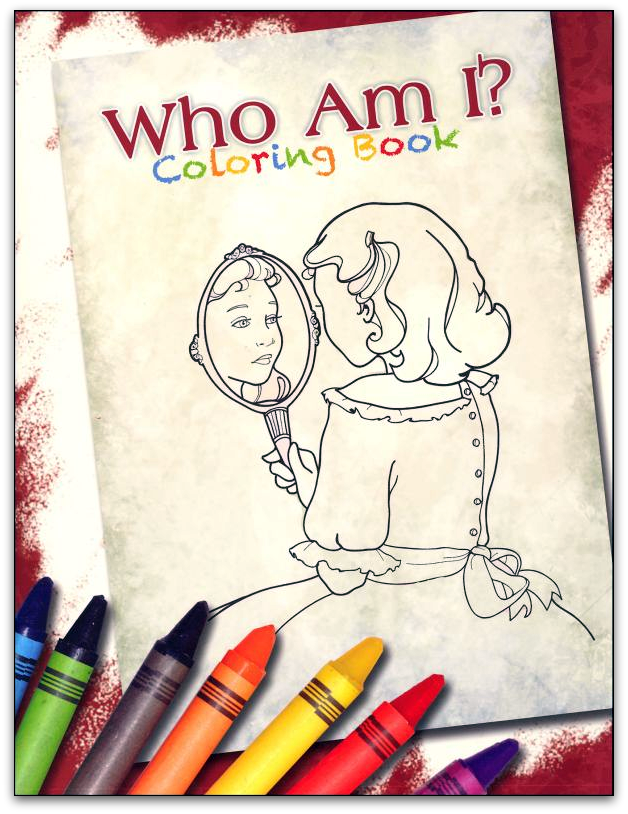 Joey enjoyed listening to the stories, as well as the girls. They really were able to make them think about decisions they are making. At the end of each lesson, in the Notebooking Journal, a list of suggested reading and activities is provided to further help your children.
The Notebooking Journal also has lesson plans laid out for parents or the children themselves to see how much information they should be covering at a time.
This curriculum really helps to open up new dialog with your children or even continue to build your parent/child bond. It allows everyone involved to take a step back and look at their heart and see if they like what they are seeing.
Where can you buy it:
This curriculum written by John Hay and David Webb can be purchased from
Apologia
.
Who Am I? Textbook - $39.00
Audio CD - $19.00
Notebooking Journal - $24.00
Coloring Book - $8.00
My only issue with this product, is that it is a bit pricey for our homeschool budget. At a cost of $90.00 for just one of each of the above items, I would also need to order 3 extra journals and 3 extra coloring books. We would like to try the other books in this series, but we are going to put them on our wishlist for right now and hope maybe for the fall.
Check out what other
Crew Mates
thought of this product.
*****I received Who Am I? from Apologia
free of charge for the sole purpose of this review. I was not required to write a positive review. The views I have expressed are my own and are real experiences with my family. I am disclosing this is accordance with the Federal Trade Commission's 16 CFR, Part 255
http://www.access.gpo.gov/nara/cfr/waisidx_03/16cfr255_03.html>:"Guides
Concerning the Use of Endorsements and Testimonials in Advertising."