K5 Learning

is an online afterschool study program for kids in kindergarten through fifth grade. It helps to build reading, math, and study skills.
K5 includes

4 reading and math programs
K5 Reading

helps kids become strong readers and develop a love of reading. This award-winning program covers phonemic awareness, phonics, sight words, vocabulary and reading comprehension.




K5 Spelling

is an advanced vocabulary program which improves language skills one word at a time. We feature adaptive instruction, automatic word generation, an optimized visual interface, and a 150,000+ word database.

K5 Math

is an award-winning program which builds self confidence and a deep understanding of math concepts. K5 Math covers numbers and operations, geometry, measurement (including time and money), algebraic thinking and data analysis.

K5 Math Facts

uses adaptive technology to help kids develop instant recall of basic addition, subtraction, multiplication and division facts. Progress on each and every math fact is monitored until mastery is obtained.



K5 makes this program extremely user friendly. There are video tutorials covering almost every aspect of using this program. They also make themselves available by phone in case you cannot find the answer to your question.
When you create your account, your child is given an assessment in math, spelling and reading to check their placement. By doing this your child will be placed in the perfect set of review materials for their learning level. I liked this, since I do have children that work below their technical "grade" level in some subjects. So just to type in Fifth grade for Joey, does not mean that he works at a fifth grade level in math. The assessment helps to keep the review fun and as unfrustrating as possible for the student.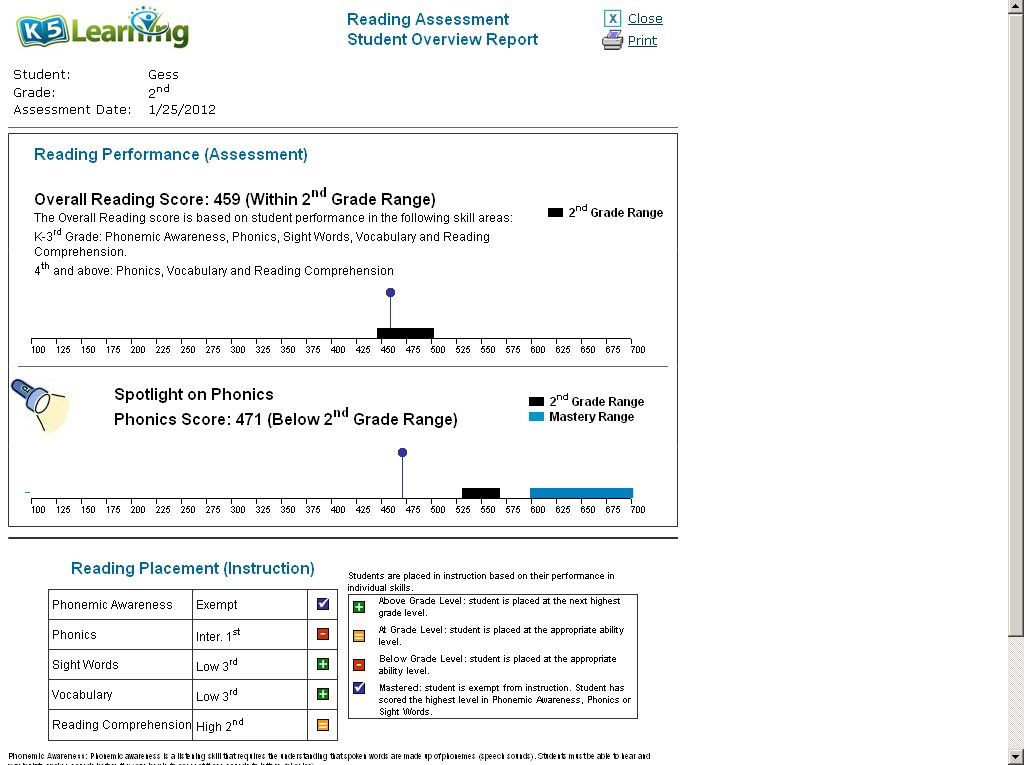 After the assessment, you can see where your child stands and they can get started.
The child can work in 4 different areas daily. They can work in spelling, math, math facts and reading. Each lesson is interactive. So it provides a hands on approach for your child to learn. The characters make the "boring" learning fun.
The child sees where they are improving and what areas they still need to work on.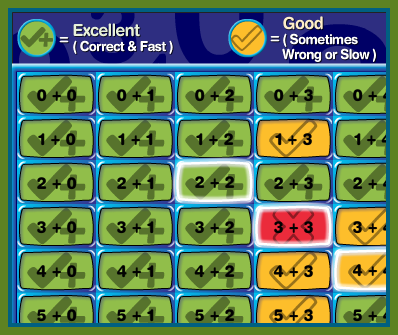 So why does this work?
For your child
Develop study habits early
K5 kids learn to focus and work independently.
Progress at own pace
K5 allows kids to progress, unrestrained and unpressured.
For busy parents
A ready-made program
K5 organizes, instructs, and quizzes your child and provides reports to you.
K5 kids work independently
We use simple interfaces, spoken instructions and bite sized lessons.
Total safety
No ads, no chat, & no external links.
Convenience
100% online. No downloads and nothing to install.
Award winning content
Over 3,000 tutorials and activities
Our content is award-winning, research-based and aligned with national standards.
Personalized learning
We personalize our program to each child's skills, not their age or grade level.
Full instruction, not just 'review'
We provide full instruction, allowing kids to tackle topics they have not seen before.
Interactive learning
Kids don't watch our lessons, they interact with them through our animated 'role model' characters.
Learning not "edutainment"
Our priority is developing reading, math and study skills.
Value
4 programs, 1 price
K5 Reading, K5 Math, K5 Spelling and K5 Math Facts all included for one price.
What does this program cost?
First Child: $25.00

Additional Children: $15.00
First Child: $199

Additional Children: $129
Our family enjoyed the trial. We are going to try and continue using this program, but our only obstacle is the price. With more than one child using the program, it will be a stretch on our budget.
Our experience was positive though. I enjoyed that they could earn time in the game section. They had to do the "work" to earn even more fun. It was a great payoff for them. The games also were educational as well and kept right in line with reinforcing skills. The children can work independently and yet, I know that they cannot hide out in the game section the whole time they are logged on. There is a time limit for their earned game time. That is a huge positive in my book.
Joey did see some improvement in his math facts. That was one of the sections that he liked the most. Of course his favorite was the games, as usual.
Lydia liked this program also. She liked doing the math lessons and phonics items.
Why don't you check out this educational opportunity for yourself. You can view sample lessons
here
.
Or why not try a free trial...They are offering a free 14-day trial that requires no credit card. See if this is the right fit for your family also!!!
Check them out on Facebook.
Check out what other Crew Mates thought of K5Learning.

*****I received a 6 week trial from K5 Learning
free of charge for the sole purpose of this review. I was not required to write a positive review. The views I have expressed are my own and are real experiences with my family. I am disclosing this is accordance with the Federal Trade Commission's 16 CFR, Part 255
http://www.access.gpo.gov/nara/cfr/waisidx_03/16cfr255_03.html>:"Guides
Concerning the Use of Endorsements and Testimonials in Advertising."