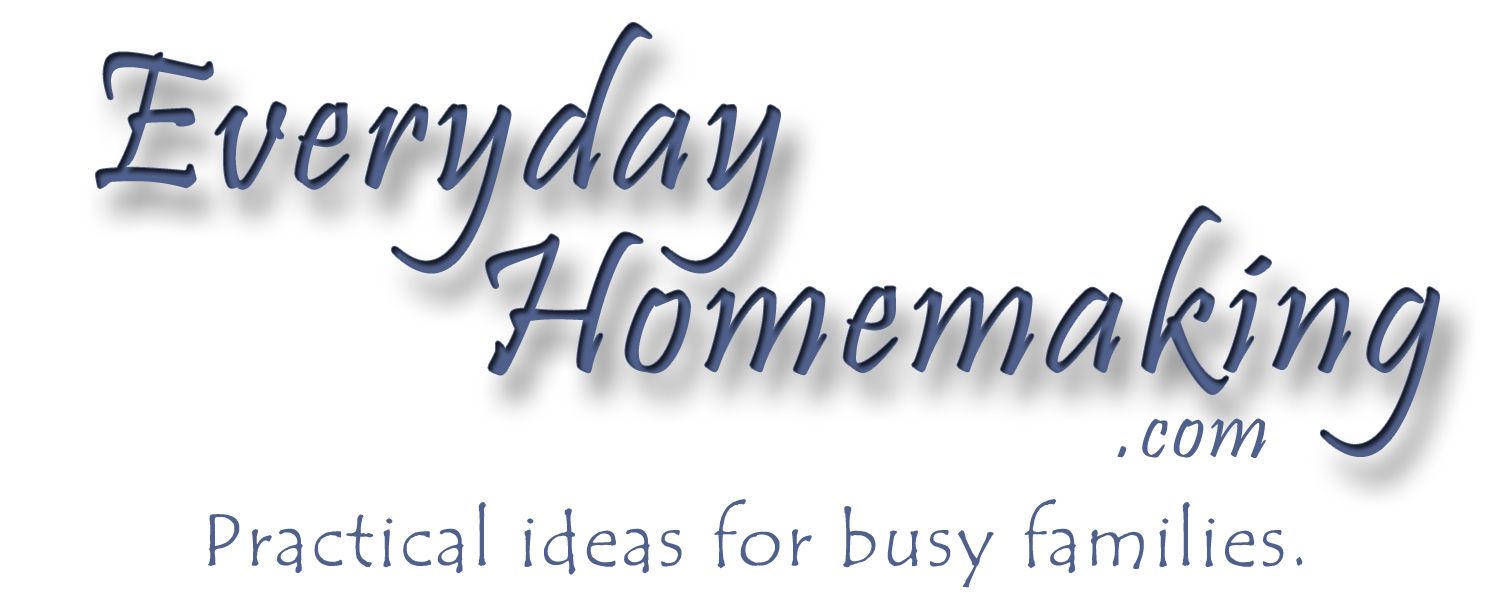 I am struggling...struggling....struggling trying to get our kids to help. Now I know they all have their various diagnosis, but they can help out in some ways to contribute to the smooth running of our house. I am not trying to sound mean, and I am not expecting them to do all the work. But there are important life skills that they need to learn, because they may not always be around us.
Problem is the idea of chores and kids brings up massive controversy. Now I grew up helping around the house and wasn't given an allowance for doing things that contributed to the running of the house. We earned extra privileges though at times and had little surprises here and there. The work didn't kill me any, and I knew how to do my own laundry, wash dishes and cook when I moved out on my own. But some people have this thing about kids being kids and why make them work. You are being a mean parent if you ask your children to do chores. Well, those are going to be the people who have children that in 20 years won't be able to do anything on their own....probably even keep a job.
So now as I am approaching this hurdle I am wondering how is the best way to set my kids up with jobs. Is there a better method than others? Do they need a picture chart with set jobs? Do we rotate jobs weekly, monthly, etc? Do I need to given them written steps?
No system is going to work completely in this area, but we have found something that has been working for us. We had the opportunity to review
The Everyday Family Chore System
. This program offers practical ideas to incorporate in your daily life. It can be used as a stand alone program or you can use the ideas to enhance whatever program you are currently using.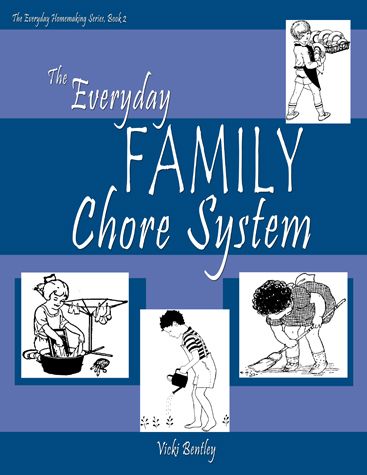 Included with each book (and it can be purchased as an ebook or coil bound printed copy) are a set of chore cards and how-to cards to help your child out with reminders on how to do a task. There is a wonderful life skills checklist included in this book that gives you suggested tasks for each age from two through teenager. These those are
suggested
because we all know every child is different. I really enjoyed taking a look at this chart and gauging what our progress is in some areas.
The Everyday Family Chore System
includes a section on how to lay a Foundation, how to implement the program, and then the actual chore and how-to-do-it cards. This is something that it didn't really dawn on me to include in our previous attempts. Yes, I know I can tell a child to go and complete a task. But do they really feel confident in how to do that task? Do they even know how, or am I just assuming because of their age that they should know how to do it?
This program has really opened my eyes at how we need to improve in helping the kids. Before we left on our extensive journey (which kind of interrupted our review of this product), the boys were liking the how-to-do-it cards and those also kept reminding me to make sure they understand each task they need to complete an assigned chore. Otherwise their failing to complete the task is really my fault for failing to teach them properly.
The cards can easily be laminated and there are blank cards that you can use to create your own steps to complete a task. In fact, I highly recommend that you laminate them if you would like them to last longer. My children got pretty rough on them and they were folded and will have be re-printed when we get home.
The daily school routine that they showed really did help us with our schoolwork and we will continue to do this to help organize our household.
This program really showed me the areas I was failing in, which is why we are failing when it comes to completing chores. Before we left, I was just laying the chores that they needed to complete on the counter with their name. After we get home, I am going to change this up some more and actually have a small poster for each child to check off what they have completed so they can visually enjoy their accomplishments.
I am not saying that this is a miracle system, but with the reminders for both myself as the parent and the extras to show the kids....this program is really great!!! It also includes a household organization section. It's more than just a bunch of chore cards to print off and hand your kids. It's a well rounded program meant to make you successful!
You can check some of the program out with these
sample pages
. Just click Preview.
The Everyday Family Chore System
can be purchased for $19.99 for the printed copy. Or you can purchase the
ebook for $17.99
.
Want to read what other Crew Mates thought of this product, check out the
Schoolhouse Review Crew
blog and see how this program worked with other families. You can also view all the other wonderful products to help you out in the home at
Everyday Homemaking
.
*****Disclaimer......I received The Everyday Family Chore System
free of charge for the sole purpose of this review. I was not required to write a positive review. The views I have expressed are my own and are real experiences with my family. I am disclosing this is accordance with the Federal Trade Commission's 16 CFR, Part 255
http://www.access.gpo.gov/nara/cfr/waisidx_03/16cfr255_03.html>:"Guides
Concerning the Use of Endorsements and Testimonials in Advertising."