We absolutely love to listen to audio books. On our recent almost 3 week trip, we spent several hours traveling in our van. And we listened to a lot of audio books, some that Joe and I would like (but appropriate for the kids), and some that Brayden would enjoy or that the girls would enjoy. We easily spent more than 30 hours traveling in the van on the open road.
But that is not the only time that we listen to audio books. Due to where we live, the girls and I spend a lot of time in the van traveling to our field trips and classes. So we take advantage of this time also for audio books. So I was very excited to get a chance to try out the
Sugar Creek Gang
stories.....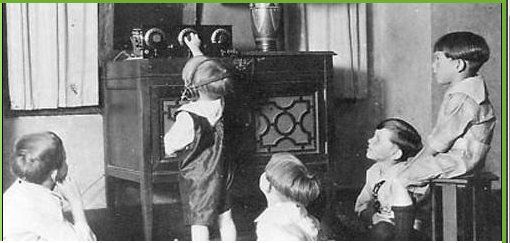 It's very hard for kids today to know a time when televisions were not in almost every room in their home. Or even the most unimaginable.....television did not exist at all in the home. These were times of imagination, made up games and toys. A completely different era that is now generations ago and party of history lessons.
So what did kids do for entertainment, one thing was radio shows!! Families would gather around in the evening, or even kids would in the afternoon to hear music or stories dramatized.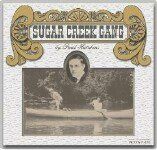 The
Sugar Creek Gang
is a series of 36 books featuring a group of adventure seeking boys, who find lots of fun and trouble without really looking to far. These stories were great to listen to. This was a time period where the world wasn't in a rush and neighbors still cared about neighbors. Kids were actually going outside....in the sunshine! They were exploring and learning about the world and nature around them. My kids were amazed to not hear about televisions and video games, and they actually felt a little sorry for the kids. "They must have been so bored," is what Lydia said.
This is a Christian series, so there is a scriptural side and I thought it was great that as the boys were debating about what to do they would refer back to the scriptures they were taught or even how God would feel about their decisions. The boys also showed good manners. None of these traits are shown by children (or even their parents) in our modern society.
The kids enjoyed listening to these, and now Lydia is trying to make up stories of her own. She asks us if we want to hear her new story. I thought the
Sugar Creek Gang
was a great example for the children to listen too, and I am very grateful for the opportunity to be introduced to this series. Will we continue listening?? Without a a doubt, these will continue to stay in our van for our driving adventures.
There are a
total of 72 cds
available for purchase. We were able to listen to the Sugar Creek Gang
Volume 1 disk set, which sells for $54.95
. But there are a total of 6 volumes, all of them sell individually for $54.95 per set. But you can purchase all
6 volumes for $279.70
for a savings of $50.00.
As a special treat, you can listen to the
Swamp Robber for free just by clicking here
. You can also purchase the physical cds of the
Swamp Robber
for only $4.95 plus shipping. The Swamp Robber is the first story in the Sugar Creek Gang series, and what a deal for a 2 hour long audio book!!! If you like what you hear, use these coupon codes to order:
For $5 off a $30 order, use coupon code
5OFF30
.
For $10 off a $50 order, use coupon code
10OFF50
These would make a great gift for your family or a series to be included as a family read together. They are a great way to get your kids thinking adventure outside....instead of staring at a computer monitor on the inside.
Several members of the
Schoolhouse Review Crew
were privileged to listen to the Sugar Creek Gang Series from
Beloved Books
. Please check out how our
Crew Mates
used these audio books in their classrooms or with their families.
*****Disclaimer......I received Sugar Creek Gang audio book from Beloved Books
free of charge for the sole purpose of this review. I was not required to write a positive review. The views I have expressed are my own and are real experiences with my family. I am disclosing this is accordance with the Federal Trade Commission's 16 CFR, Part 255
http://www.access.gpo.gov/nara/cfr/waisidx_03/16cfr255_03.html>:"Guides
Concerning the Use of Endorsements and Testimonials in Advertising."