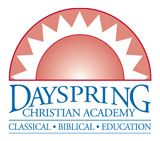 No this isn't the story that features the cartoon beagle or even have singing and dancing cartoon characters. This is the true story of the Pilgrims. No cartoon fluff, but some interesting facts and fun are included.
Everyone thinks of the Pilgrims when you say Thanksgiving. Most people study them around this time also. But the story was so much more than that. Why were these people forced from their homes? Why did they chose to allow this? They were in America almost a year before that first Thanksgiving meal even occurred. What happened to them then?
There is really so much more to the Pilgrim story than turkey, pumpkin pie and the Native Americans.
We recently had the opportunity to review
The Pilgrim Story
by
Dayspring Christian Academy
. This is a self-paced, interactive online course for Grades 3 - 6.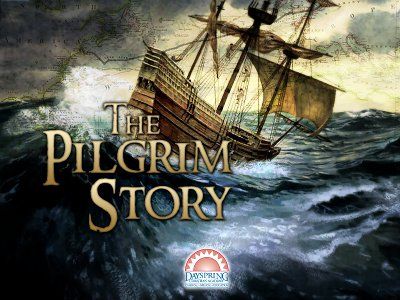 The Pilgrim Story
(taught by Mary Stauffer) does not emphasize the pumpkin pie and turkey fluff part of the Pilgrims. I'm sorry, but that's what I call it. These were people with very strong beliefs that guided their way of life. How many of us can say that we would be able to conform to the high standards that the Pilgrims held themselves too?
The story of the Pilgrims is one of the major events in American history. It helped to lay the foundation that America was built upon. The beliefs of the Pilgrims carried down into our Founding Fathers and how they made the laws for our country when they wrote the Constitution.
The lessons are laid out into Units. Each unit contains 3 - 5 sections. Each section took us about 30 - 45 minutes to complete. But if the boys just could not handle the entire section, we would split it up over 2 days. The lessons are crammed with information, so much more than I ever was taught in school. But it's not just historical facts, the lessons include character education based on Scripture. Reasoning sections are also included to allow the child to think about how that information could be applied into their own lives.
This is a short video on the way the information is presented....
Just a
few of the lessons
that are included are:
King Henry
Geneva Bible
Liberty of Conscience
Leaving Leiden
Conditions on the Mayflower
Building Christian Character
The Mayflower Compact
The prep was very minimal for this product. I would visit the site weekly just to print the boys resource sheets. These sheets included quotes of William Bradford, a student worksheet to be filled in while you watch, and also possible essay/thinking questions.
I would add the sheets to the boys boxes, and we would all sit down together. The student fill in sheets were very easy for the boys to do. The material they need to fill in is highlighted on the screen. The pages are read to the boys, and the lessons are taught to them. They do not have to sit and read each page on their own. This is a BIG highlight for them. If they would have had to read each page on their own, there is no way we would've gotten this far in the program.
The biggest complaint that I heard from the boys, and this is because neither of my boys enjoy handwriting or find it easy to write due to their learning disabilities, is the amount of writing on some of the questions. I did fill in blanks for them if there was a lot to write. Because they would run out of room to copy the information. But when both were in public school they had aides that would do the bulk of their handwriting. It did not surprise me that they complained about this.
At the end of each section, there are a multi-choice review questions. With the large amount of information that is carried in each section, I wasn't sure how the boys would do on these....they neither one "test" well. I was shocked how many they got right. In most cases all right but maybe 1 or 2 they read wrong.
The boys really like
The Pilgrim Story
. Brayden asks me if we are "studying Pilgrims today?". I really have enjoyed the program also, because I have learned so much myself about this time period. It allowed us to open up discussions about the options the Pilgrims chose and what would the boys done differently if they were forced to make the decisions that the Pilgrims were given.
The course is self-paced (you are given 6 months from the purchase date), so we are able to complete as many sections as we would like each week. We could finish a whole unit in a week, but we only do history 2 times each week. So that would be more than the boys could handle. The amount of time that each section takes, on most days, actually fits perfect with the time amount we would have been doing our typical history class. Like I mentioned earlier though, we have had some days where attention spans and attitudes just couldn't handle history that day. So we split up that lesson over two days. We had no problems doing that.
There is a grade section also so the student grades are easily tracked. No extra work for me to take on.....so very parent friendly. Some sections contain craft activities, and at the very end there is a
virtual field trip to Plymouth, Massachusetts
!
So the work is also not all just staring at the computer and listen to what is being read to you. I like that part, even if Brayden does not enjoy crafts. We haven't gotten that far yet, but I was easily able to look ahead and see what supplies I might need. There is even a recipe that they will be able to try and make, which will make Joey happy.
This is a Bible based curriculum that presents historical facts.
Dayspring Christian Academy
did a wonderful job assembling
The Pilgrim Story
to make it interesting, factual and easy to do. My biggest concern with this program is the cost. The
Pilgrim Story
is priced at $99.00. I know our family would not be able to afford the cost for only a few of our kids to use.
The other concern I would have is for families that do not have a good bandwidth for their internet. The program is done online, so if your speed is not great you could have trouble watching the slide programs. We did not have any problems, because we have a great internet connection.
With that concern presented, would I purchase this program for our family.....Yes. I think the way it's presented and how well it has helped the boys to understand this time period done so much more than just the books we were reading about this time period.
The Pilgrim Story
has been a great addition to our curriculum. It would be one of those purchases that I would have to save up and plan for.
Many of the
Schoolhouse Review Crew Mates
were given subscriptions to
The Pilgrim Story
from
Dayspring Christian Academy
to try it out. See what other Crew Mates thought by visiting the
Schoolhouse Review Crew blog
.
*****Disclaimer......I received The Pilgrim Story from Dayspring Christian Academy
free of charge for the sole purpose of this review. I was not required to write a positive review. The views I have expressed are my own and are real experiences with my family. I am disclosing this is accordance with the Federal Trade Commission's 16 CFR, Part 255
http://www.access.gpo.gov/nara/cfr/waisidx_03/16cfr255_03.html>:"Guides
Concerning the Use of Endorsements and Testimonials in Advertising."