Well it's going to be a busy week. Joe and I have been working on cleaning out the garage and someone generously gave us some living room furniture. We have been talking about what to get, because we have no desire to spend a ton of money on something that the kids throw tantrums on. And then this friend was getting new furniture...WOW!! We are renting a truck today to pick it up. But we had to move out all the old and broken stuff. We also had to close up our front porch because it's basically a huge open door..lol. So yesterday was spent hanging plastic and blankets and moving the kids toys they play with more often (since it was a playroom all summer) out.
Anyway, today is Art class. Tomorrow Caty is meeting with a speech therapist and she gets weekly on Wednesday afternoon. Lydia has gymnastics. We have World Travelers Club and Co-op also. I must cut something this week because there was too much scheduled, so Nature Sketching at the zoo had to be taken off. I am still playing it by ear, but I don't think we are going to get to make it.
This week:
Joey will be working on his reading for Adventure Club. This month we are learning about John Smith. We watched a movie on Saturday about him. He is reading the Heroes of History about John Smith chapter book. He is doing the Presidents unit from School Express. In MUS he is practicing multiplying by 2s and quarts/pints. In Science he will be learning more about mass. They will be doing 3 sections of their DaySpring Christian Academy on Pilgrims. And they will be making a meal they would've ate on the Mayflower. In Grammar he will be using BrainPop and working on Personal pronouns and capitalization in quotations. Joey and I will also put together his info for World Travelers on Thursday for Morocco. Yesterday he visited a friend who tans hides and learned a bit about leather tanning.
Brayden will be finishing up his little unit on Lions. He will continue using Teaching Textbooks. Brayden will be working on the same Pilgrims unit with Joey. Also the same Presidents unit. He will be continuing up his study of how money has been used in history. In Grammar he will be using BrainPop also for Nouns and punctuation review. He will also continue his Geography work on reading maps.
Lydia and Caty will be finishing up our FIAR study on The Rag Coat. We have some fun experiments this wek. In Math, she will be working on Money and practicing her addition/subtraction charts. In Phonics we will be working on Magic-e and long/short vowels. She is struggling with Magic-e. In American Girl Club we will be learning about the Mayan Culture that Jess's parents were also studying. We will continue reading our Jess book and Watch the BrainPopJr. movie on the Mayans. We watched a video on Saturday about the Mayan culture. We will be learning about Johannes Brahms and in World Travelers she will be finishing up her Henna tattoo project.
Caty will be working on FIAR with us. We are working on letters A,B,C. She has a new Scholastic Magazine for this month. To reinforce math and letters, she is going to play on Starfall/More Starfall. And we are pulling out our Cuisineaire Rods Alphabet book.
_____________________________________
Have any of you visited the
No Ordinary Blog Hop
? They are a great community of homeschool families. You can read how other families are doing, what they are doing and get a lot of encouragement for those frustrating times that we all face while homeschooling....Be sure to visit them.
They are holding a
Giveaway to celebrate their 3rd year being live
!!! Check them out and link up your blog or just gather some encouragement from others. You never know what help you can be to others!!!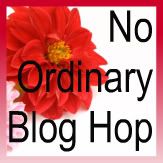 Everyone have a wonderful week!! See you at our weekly wrap-up!