Imagine this:
You are trying to help your twelve year old research a grammar question, and at the same time your seven and four year old have decided that they are currently out of art paper. Instead of getting more off the shelf they decide to create a mural on the kitchen table.
I would love to say that this is something to imagine, but we have all been there. I am still trying to get the paint off of my supposed unstainable table. When you homeschool a wide variety of ages, there is usually someone feeling left out. Some who is bored or someone getting into trouble.
With extra help for the boys or Lydia, I sometimes feel like I am neglecting a child while spending extra school time with another. I really want to present as many educational opportunities that we can, and not just let them sit in front of a computer or television all the time.
Worse yet, you as usually the only teacher, might be feeling stretched thin trying to cover multiple age levels and learning styles. Or worried about making sure the kids are getting enough extra help, without using old-fashioned flashcards.
I am one of those moms who is teaching multi-age and multi-learning styles in our homeschool. Caty is usually the one to get into trouble pretty quick, but Lydia is usually not far behind or the one dropping hints to Caty.
We were soooooo very excited to get to try out the
Science Experiments and Math in a Bag series
from
Activity Bags.
Activity bags or busy bags are a great way for parents to keep their kids busy but also keep them learning at the same time. The great thing is they don't even realize that they are learning through having fun. Many homeschool and preschool families hold swaps. Each family/participant creates so many of the same game and then they meet and exchange the bags. These books were created just to help out those of us who are not as creative as others...lol!!!
We had the opportunity to try out all three
Science Experiments in a Bag
($39.99) books.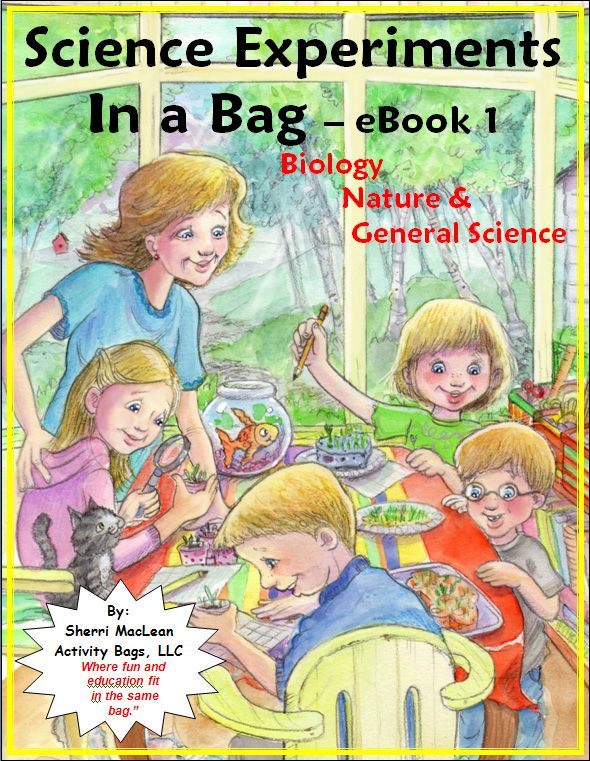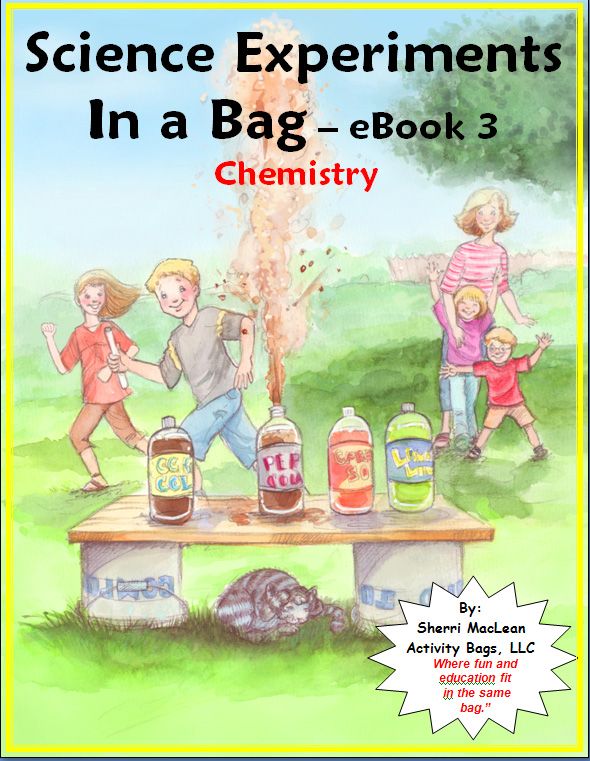 To be very honest, I was a bit overwhelmed at first. There are 25 experiments in each book, and they cover a wide range of topics. The age level is Kindergarten through 8th grade.
The books lay out all the information that you need, including checklists so you can mark off what you have completed. Each experiment includes assembly instructions, experiment log, experiment answers, and activity bag master label. Instructions are given on how to create a scientific experiment in a bag. As overwhelmed as I was initially, it went away quickly. My new issue then was trying to not do all the experiments in the first week!
I have to say though, that since we didn't do a swap with these, and won't be participating in a busy bag swap again until January we didn't actually make any of Science experiments into bags. What I did do though, was create a "box" that the kids could put together. I would set out the materials they needed to create or start the experiment. If Lydia was doing it, I would read her the instructions and then she set to work. Here is just a sampling of what we have started:
Birdseed...I copied the instructions and put all the materials needed in a small clear shoebox plastic box. In this case, the materials we used for this experiment were the see-view garden, bird seed and soil. I changed the suggested container because we already had this garden set so there was no reason to waste a cup. The nice thing about the materials list is, you are not tied down to specific containers or materials. They encourage you to save money by using what you have, even when creating the experiments for a busy bag swap.
This is an ongoing experiment..The Fly Cycle......Lydia wants to learn about flys. So there was a really great experiment on flys in the book. We are attempting our second time because our first attempt was destroyed by our kittens. This was very little hands-on for mom. Basically I left the jar, nylons -pantyhose (which you cannot see on top of the jar), and the banana set out and explained what she should do to get started.
This experiment on our skin included a favorite item in our house-- bandaids. And that was all that was needed besides the experiment sheet. I did put the bandaids in a plastic baggie so they wouldn't get lost. Caty would sit and cover herself in bandaids for hours if I would let her. And to be honest, I have recently. Ever thought about the fine motor skills needed to open and put on a bandaid..lol. This was a favorite.
The
Math Games in a Bag
($15.00) was super easy to set up. I do warn you though, when you purchase the ebook you can easily print unnecessary pages, so make sure to double check what you are printing. I just printed, and had a lot of wasted sheets since I was only making them for our family.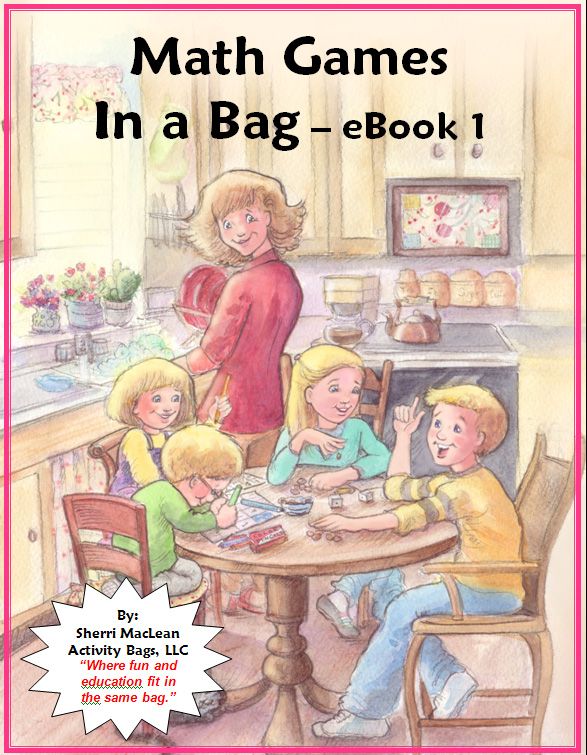 Now we are not scheduled to share in another busy bag swap for a while, but in our house math is one of the least favorite subjects. I really loved the simplicity of the games, and yet they are fun and the kids were learning!
These bags have been great. They varying in skills, through elementary school. These are just 3 of the games that I made up from the kit. It took me a little bit of time, maybe 2-3 days working about 2 hours each day to make up the games from this book. There are 33 games in total.
The nice thing is the girls absolutely love playing with dice....and what better low cost math tool than a pair of dice. This first bag was so simple. I set a dice, either dry-erase marker or we had dry-erase crayons and your worksheet. The worksheet suggestion was to just slide it into a plastic sleeve, but I laminated it so we can take it with us when we travel around. This has appeared in our ballet bag and other bags that we travel with for various sports and activities. So if we have time to kill between events, we are not just staring out the window doing nothing. This will definitely be one that I will make for the swap. Double was so easy to play and helps with addition skills.
This was great also and very cheap to make. Beans and the numbers. Easy way to visually see Greater and Smaller.
I have made all the games and keep them in a plastic storage box under my desk in our work area. So if a kid is bored or fighting about math, I pull out a game and we are still doing math.
Most of these are older for Caty, but she loves rolling the dice and is learning quickly to recognize the dots equal a number. So these games are definitely created for upper preschool (depending on your child's level of math skill) through elementary. They can easily be incorporated into workboxes or just used as a travel math game (since they take up less space than a textbook).
Activity Bags also provides a free
Coordinator Handbook
(Free) to help you to arrange a swap with your local support groups.
Six Simple Steps to Coordinating a Swap:
1. Get Organized

-

Decide on what type of swap you want to do.


-

Set the important dates for your swap.

-

Decide on what activities you want to design.

2. Find Your Participants

-

Brainstorm potential participants


-

Decide on how to contact them.


-

Fill out your Participant Form

3. Assign the Activities

-

Assign the activities


-

Notify Your Participants

4. Participant Information

-

Send activity information to participants

5. Follow Up

-

A few days after participants receive their activity instructions


-

Half way through the assembly time frame.


-

A week before the swap.

6. The Swap

-

Get Ready!
Would I buy these books?
Yes they are definitely worth it to purchase. Even if you do not plan on participating in a busy bag swap, they have provided a lot of fun in our house. The
Science Experiments in a Bag books
($39.00) have provided us with 75 experiments to keep working on, and our kids love science experiments. I love the simplicity, yet the important information that they are still learning. You can purchase the 3
Science Experiments in a Bag ebooks
separately for $15.00 each, just in case you only need specific areas of study.
The
Math Games in a Bag
are wonderful and so simple....I wish I would've thought of these games. I spent under $20.00 in materials to make all 33 games. I am including the laminate I bought in that figure, so really under $10.00 for the games if you do not laminate. Lydia and Joey have both enjoyed the various addition and multiplication games. Caty is learning greater and smaller. Again, we haven't swapped any of them, but since our kids are enjoying them...that says a lot!! Again....Math is not a loved subject in our house, it sadly creates lots of tears from the kids and me!
Activity Bags
has many options for families: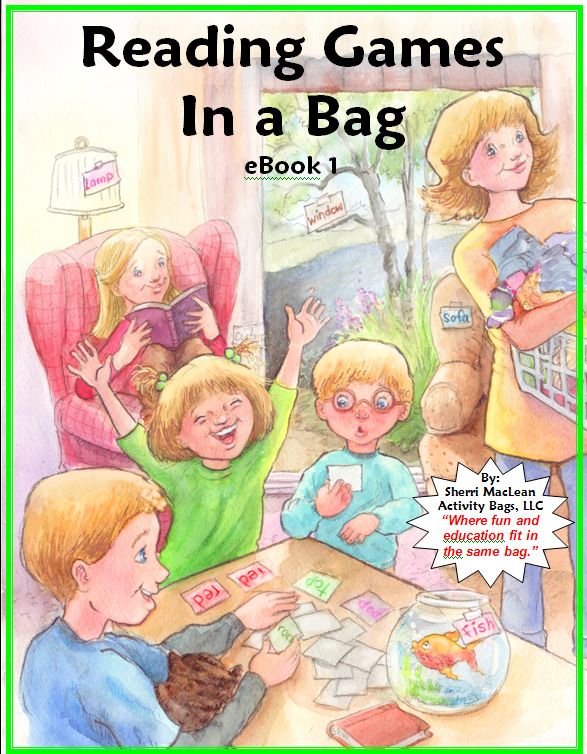 The
Schoolhouse Review Crew
tried out a wide variety of the products from
Activity Bags
. Be sure to check out the
Schoolhouse Review Crew blog
to see how other families used these books to help out their homes.
*****Disclaimer......I received Science Experiments in a Bag and Math Games in a Bag
free of charge for the sole purpose of this review. I was not required to write a positive review. The views I have expressed are my own and are real experiences with my family. I am disclosing this is accordance with the Federal Trade Commission's 16 CFR, Part 255
http://www.access.gpo.gov/nara/cfr/waisidx_03/16cfr255_03.html>:"Guides
Concerning the Use of Endorsements and Testimonials in Advertising."