In my life this week....
I actually didn't have a huge amount of outside plans this week. No clubs or classes this week. It was very different. We haven't had a week like this for months and months! Over the weekend, I did some rearranging and decluttering. Really opened our living room area up. The clutter was driving me crazy. I was so busy that I was piling stuff in the storage room and not putting it away properly. So the storage room was awful. I was losing supplies and couldn't even get to my printer. I actually was losing curriculum and books that we needed to be using. Very...very...frustrating!
Still have to clean out the girls dresser. Way too many clothes they are not wearing, and they are stacked up. So between the girls dresser and the garage...that is tomorrow and Saturday's plan. We have a ton of junk that needs cleaned up in the garage too.
Things I am working on.....
I have also been kicking around a possible "career" or I should say way of bringing in an income. The kid's schedules make it hard for me to get a regular job, and since we do not qualify for help for the boys for daytime care.....well it all falls back to us. I have picked out to possibilities that will bring in a bit of income. I love taking pictures, so a small portrait shop has been kicking around in my head. The other option is tutoring...which I am not really looking forward too, but would do to bring in money for our family. The photography option requires some more investment from our family, so just been thinking and praying about which choice to go with.
In our homeschool this week.....
We have gotten most of our work done. We still have tomorrow to go, so what little bit is left we'll finish then. Daddy was gone the first two days of the week on a business trip, and that really threw the kids off big time! Especially Joey. But even with all his moodiness and grouching, he has finished almost all his work. He has some math and geography to finish tomorrow. He did finish his science unit on Hurricanes and will take the quiz tomorrow.
Caty learned about kittens this week. She also played some math games. Brayden finished reading his Ben Franklin book. Lydia and I finished book 1 of the American Girl Caroline books, and learned about Lake Superior this week. Caty has been playing the Hot Dots Jr. Cards alot this week. And I have been pulling out more for Lydia to practice with too. She has been graduating to the "bigger" kids cards. I am just glad that her dog pen works on the Hot Dots cards too.
We got a little goldfish this week. Just a small tank, like 2-3 gallon. Was able to do that because of the decluttering and rearranging of furniture. So we are going to have a goldfish theme in a couple weeks for Caty. We went to the zoo for a couple hours....Brayden did ok, but it was crowded. Joey started getting edgy too. But I did figure out how to make an awesome cup of cocoa with coconut milk. It was super...super yummy!!!
What I am cooking....
I am trying to find a good gluten/dairy/egg/soy free cut-out cookie recipe. We tried one today, but they melted into one big cookie. I ended up rolling the dough to bake in one sheet, and then they cut their cookies out from that. It was a little backwards, but it worked. The cookies didn't taste bad, but a little backwards from the way we would normally have done it.

I also made homemade chicken nuggets that the kids loved. And figured out how to make Shrimp toast...you know like you would order from a Chinese restaurant from the Appetizer menu. Joey loved...loved it. And I was so worried how hard it would be, but it was so easy. I will blog about it next week.
Going to make 3-Way Cincinnati Chili this week when my brother-in-law and sister-in-law visit. The meal will cover those of us who want chili and the kiddos that won't eat chili, because there will be plain noodles to eat. Super easy, and can be made in the crockpot.
What I am reading.....
Next week will be trying to read and play games. I didn't get much "leisure" reading done. I did some blog post reading, and that was fun. I got very distracted by Word With Friends, which has also be super fun. I am constantly getting my butt kicked though. I think I need to read a Scrabble dictionary. I do have a whole stack of books to lounge about and read next week. So if I don't like one, can pick another. The girls and I will be reading together also.
I would like to finish Alabama Moon so that I can watch the movie on our Amazon Prime.
My favorite thing this week.....
Sad as it was.....seeing the girls workboxes all ready for Monday morning. The decluttering over the weekend allowed me to really get some things cleaned up...including their boxes. I got a new area set up to work with the girls at the Kitchen table, including a white board hung up and ready to use for "school" work. Our white board has been in storage for a while, so I was pretty excited to get it out.
I'm grateful for....
I have been very grateful this week for our ability to homeschool. After the tragedy in Connecticut, I am grateful for our situation. No matter how stressed I feel at times, I know the stress will pass. Homeschooling isn't right for everyone, but I am grateful for our ability too.
A photo to share.....
All pretty and ready for school. Lalaloopsy tags for Lydia and Hello Kitty for Caty.
I am linking up with several other homeschool moms at:
Homeschool Mothers Journal at iHomeschool Network.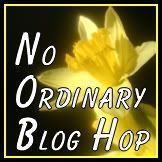 Hope everyone had wonderful weeks!!!