The purpose of education is to know God and to make Him known.
Classical Conversations is a classical based approach to home education. They believe that children being taught by their parents is the best education because parents know their children. They know their individual and wonderful personalities. That benefit allows parents to customize their education.
Classical Conversations provides parents with the classical curriculum needed to help child to discover the beauty and order of God's creation and share their discoveries with others. Classical Conversations not only has a full list of curriculum that you can use, but they also provide resources for parents both online and in your own communities.
_______________________________________________________
Lydia has been been begging to learn how to write in cursive for several months. I've printed sheets and bought a cheap dollar store workbook, but nothing seemed to work for her. So I was pretty excited when we were given the opportunity to try the
Classical Conversations handwriting program, Prescripts
($12.99 ages 5-10). And so was she!!!
Prescripts
actually combines handwriting (a typically boring subject for most) with subjects like art and handwriting. You start out in the first book with letters, and then work your way to words and then simple sentences. Students can trace the letters, then write them on their own. The model is on the same page as they are working. It helps the students to gain confidence and improve their writing skills. It really is a copy work approach with more fun thrown into the mix.
The proper technique is shown with arrows and numbered steps.
There are plenty of examples to trace and then the student can try on their own. The copy work included to practice the letter is wholesome and great memorization material for kids to practice their scripture work.
But it's not all "work", I say that because Lydia is really enjoying learning cursive writing. The next page in each lesson is drawing practice. This page shows examples of mirror images.
The drawing though ranges anywhere from dots and lines (practicing both narrow and thick) to more intense symmetry lessons.
When you have gone through the entire alphabet, the learning doesn't stop. The next move is clusters such as -oo and -ar. Again with plenty of examples and practice available for the student.
Lydia hasn't gotten this far yet, but she is going to be so excited to get to their drawing lesson.
This is a sample of a more basic drawing lesson, just practicing the basics.
I love how drawing is merged together with handwriting in Prescripts - Cursive Words and Drawing. Drawing goes right along with improving fine motor skills needed for cursive handwriting. The student who is having fun with the drawing lessons does not even realize how much they are learning to improve on their "not fun" task of developing legible handwriting.
Out of all the handwriting workbooks I have bought over this past year, I am so glad that we were introduced to Classical Conversations - Prescripts - Cursive Words and Drawing. We are planning on continuing this book and will continue in this series. Lydia is doing very well with it, so I will definitely be trying it when it comes time to introduce Caty to cursive writing.
Some of the other titles in the Classical Conversation
Prescripts
series include:
Cursive Letters and Coloring - Ages 5 - 7 ($11.99)
- Very beginning in learning cursive and early drawing skills. Coloring pages include medieval and modern world history.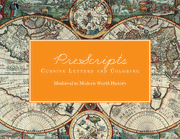 Cursive Sentences and Art Lessons
- Ages 7 - 12 ($12.99) - moves students into longer sentences that include information on medieval history and modern history. Teaches more indepth elements of art including composition, point of view, light and shadow.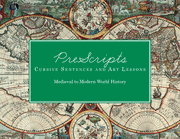 Cursive Passages and Illuminations
- Ages 9 through high school ($12.99) - encourages students to practice cursive through re-writing longer passages from American documents and speeches. In this book, students are introduced to the medieval art of Illumination making their scripture copy work into a real work of art.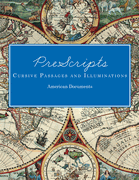 This is a great short video showing more about this wonderful program from
Classical Conversations
.
Several members of the
Schoolhouse Review Crew
had the opportunity to try out the various books in the Prescripts program. Visit the
Schoolhouse Review Crew Blog
to see how this program worked out in their homes with their students.