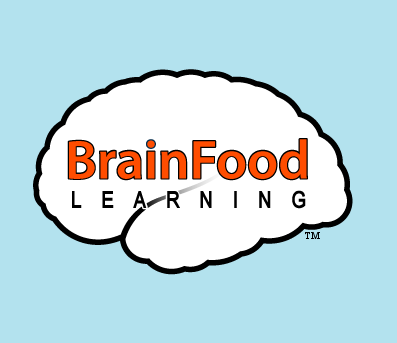 I will be the first to admit, yes....I allow my kids to watch TV to keep them out of my hair. Now I do try to control it. I have owned the whole set of educational baby and toddler DVDs. We own a several science, math, history and life skill DVDs. These are the ones that I try to play when I need a distraction. I figure if I am going to use the TV for distraction, then I want to make sure that they are learning something.
We got a chance to review a new DVD series from
Brain Food Learning
, the
Fascinating World of Mammals ($14.99, all ages)
. We are in LOVE!!!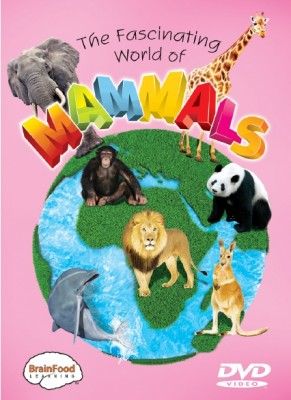 This educational DVD is for all ages. Lydia, Caty and I have thoroughly enjoyed watching this movie repeatedly. Caty loves to play along with the "quizzes" and Lydia has learned several little facts about mammals from around the world. Even Caty has been sharing information she remembers.
The Fascinating World of Mammals
will fit into many curriculum plans for science studies. For younger children, they can learn what mammals are and habitats. Older children will learn about classification, herbivores/carnivores, and facts I didn't even know about these animals.
You could use this along side your science, a nature study or just a video to sit and watch together for fun.
The Fascinating World of Mammals
presents the animals in their natural habitats and has some wonderful background music. Our kids have enjoyed this video repeatedly. In fact we have enjoyed it so much, that we have also been viewing the other animals choices from BrainFood Learning.
The Fascinating World of Birds
....$14.99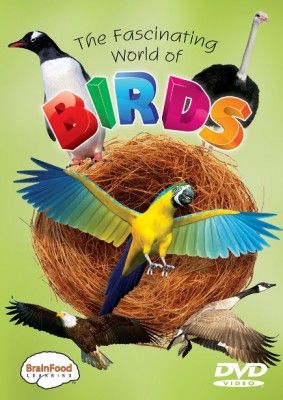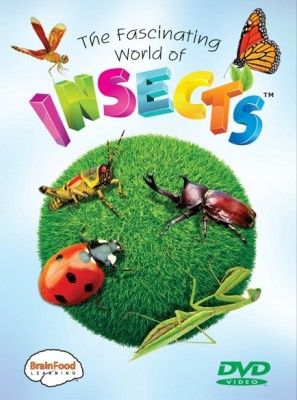 These DVDs have been such a complement to our homeschool day. They are not a cartoon, they are a kid - friendly documentary. The girls actually cheer when they ask to watch a movie when I am getting lunch ready or working with the boys, and I pull out The Fascinating World of Mammals. They love seeing the real animals moving around.
The Fascinating World of Mammals has worked out well to go along with Lydia's study and love of animals. It has reinforced facts that we have read about.
Available now also are
learning/reading curriculum guides
on each of the above DVDs. There are numerous lesson plans provided for each DVD so that you could actually plan you entire science unit around the DVD selection. They include vocabulary, writing activities, and even field trip ideas. The curriculum guides could be used for kid Pre-k through Middle School easily, which adjustments being made for your own children's needs.
I really cannot say enough good things about these
Brain Food Learning DVDs
. I just wish I would have had them 12 years ago when I was collecting the other animal DVDs that were popular. I would have bought these before those, since the videos can grow with the children. Young ones can easily watch the animals and still learn right alongside their older siblings that would be watching them for their schoolwork.
I have gotten the other copies from our local library, but plan on purchasing them for the girls. However you are able to watching the Fascinating Animal series....please do. Here is a video clip from
The Fascinating World of Mammals
.