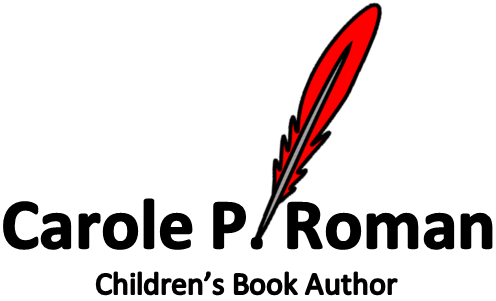 We love World Geography in our house.....ok, let's be honest..... I LOVE World Geography lessons in our house. But as in most families, every child is different and Caty of course doesn't make the exception to that rule. Joey liked to do food projects and Brayden enjoyed looking at maps. Lydia loves to watch videos, learn customs (dances, etc.) and learn about food also. Caty doesn't enjoy making the food, she just likes eating it (mostly). So I was very excited to get a chance to explore the If You We Me (Away We Go) world geography series by Carole P. Roman.
Written for kids ages 10 and below, the If You Were Me and Lived In ..... series was written to allow children to explore the cultures from other countries.
We try and study a country a month to go along with our World Travelers Club. I feel that it's really important that our children learn about other cultures. We live in a melting pot of cultures in the United States. No matter where we are out and about on a daily basis, we are going to meet and see people of different cultural backgrounds. Some still dress in traditional dress and many speak different languages. Our kids really had eye opening experiences on both of our trips to Philadelphia. They saw people wearing "non-typical" American clothing and speaking languages that they did not recognize. They had a chance to visit "China Town" of Philadelphia. Even visited a highly German area of Pennsylvania.
I read the If You Were Me and Lived In.....series with our youngest Caty. She enjoys some World Geography activities, but Caty runs hot and cold when it comes to extra hands-on activities. So I was interested to see how she would react by reading these stories of life in other countries.
I was very happy with each of the If You were Me and Lived In..... stories. The age suggestion is for Ages 10 and under. I agree with this estimation. Caty is kindergarten age, and they were a great length for us to read together. The explanation for each tradition that was included was not too in depth, so older kids might not like them as well, but just right for that age group. Lydia enjoyed listening to the stories also.
We started with

If You Were Me and Lived in...South Korea

at Caty's request. I printed some extra materials, in preparation for a week long geography study. I usually have the kids color the country's flag, national symbols or even a map of that country while I am reading to them.
The If You Were Me and Lived In ...... South Korea (available for under $9.00) was an absolute favorite. Caty loves any type of Asian inspired theme. We also cooked up some Korean recipes, including a Korean Rice Cake that was mentioned as a tradition of the New Year.
That is another thing that I enjoyed about the If You Were Me and Lived In.... series. You could easily just read the story and find the location on the map and your child would be learning about that country and their culture. But I could also easily expand out on the topics and use it as about a two week study by breaking apart the traditions and cultural topics covered.
I really did enjoy the If You Were Me and Lived In .... series of books. I cannot wait for more to be printed. They were fun and easy to use. If you are not sure in what direction to take a World Geography study with your younger children, this series is a great place to start.
Several members of the Schoolhouse Review Crew were given the opportunity to try out this series by Carol P. Roman. Be sure to visit the Review Crew blog to see how these books worked out in their homes.