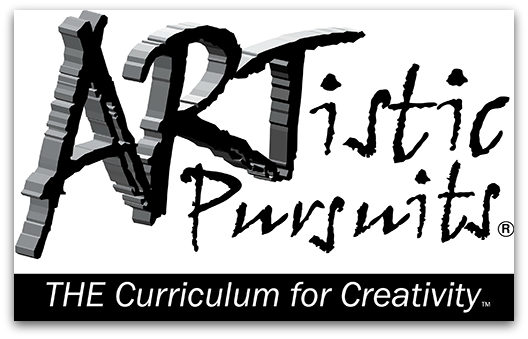 Product Name: Artistic Pursuits - Early Elementary K - 3 Book 3 Modern Painting and Sculpture
Price: $47.95
Age Range: Ages 5 and up
Art is a favorite subject for the girls. They love sculpting things with their hands, drawing and painting. All forms of art are favorites. So we were very excited to try out
Artistic Pursuits - Early Elementary K - 3, Book 3 Modern Painting and Sculpture
from Artistic Pursuits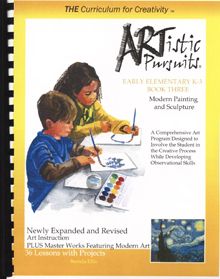 Artistic Pursuits is a homeschool hands-on art program that teaches art in both a technical manner while still allowing students to be creative. This very to easy to use book helps you to show students about fine art and teach them the same technique that those famous artists used. Instead of "re-creating" each art piece of these artists, Artistic Pursuits encourages your child's creativity.
These easy to use lessons, allow parents to introduce new art mediums to your students. The art supplies that I needed to purchase to go along with
Artistic Pursuits - Early Elementary K - 3 Book 3 Modern Painting and Sculpture
were easily found at my local Big Box store. Yet there was paint that I had never heard of, and now the girls LOVE using it.
A wide variety of art topics are tight on the Artistic Pursuits
Each lesson is in full color and comes with information to help you plan. It provides information on specific artists. It helps you to explain things out to the students (which is helpful if you are art illiterate).
Step by step instructions are given for each lesson. A list of materials is provided, so you can prepare ahead of time.
Each project/lesson does not require a lot of time. We read over the material together and the girls work on the project. You can do most lessons in under an hour a week, and I am adding time to that. My girls like to paint multiple paintings in each session. So we easily spend at least an hour in working on technique.
The girls are really enjoying using
Artistic Pursuits - Early Elementary K - 3, Book 3 Modern Painting and Sculpture
.
This is one of their projects. Their assignment was to draw and paint a special person to them. They used the Gouache paints (which were new to all of us).
They chose to paint me, from their perspective.
I really LOVE using
Artistic Pursuits - Early Elementary K - 3, Book 3 Modern Painting and Sculpture
.
I absolutely love the ease of use, and right now we are having a year where I need things pre-planned for my own sanity. Artistic Pursuits makes it easy for me to take 5 minutes to read the lesson and get out the materials, and we have art class. I don't need to research the projects and look for extras. I can add extra projects easily if I want to spread out the lesson over several days.
The layout of the suggested project is also well done. It's easy to understand and you do not need an art degree to figure out what the student should be doing. It's detailed and simple all at the same time.
The books are well made with sturdy paper and binding. I really like when lesson books are spiral bound. Makes holding the books open for lessons so much easier for me. It's funny how something so simple and not that expensive, really helps out teachers.
I have loved using Artistic Pursuits for a few years now, and will continue to use the Artistic Pursuits program with our children. It really does help students to love art and be creative. Creativity is a skill that I need to encourage in our boys and will continue to help them throughout their lives.
Several members of the Schoolhouse Review Crew had the opportunity to try Artistic Pursuits products. Take some time to see the various levels in use in their homes.