Vendor Name: Logic of English
Product: Foundations Level A ($156.00) & Doodling Dragon App ($2.99)
Ages: 4 - 7
We recently had the opportunity to try out the Reading and Phonics Awareness program from Logic of English. Caty is in the early stages of learning to read, so we were pretty excited to give it a go. Foundations A is an extensive phonics awareness program that allows students to not only learn how to write their lowercase letters correctly, but also gives them practice in decoding the sounds they need to hear when learning how to read. Foundations A would be used for kids in preschool/kindergarten.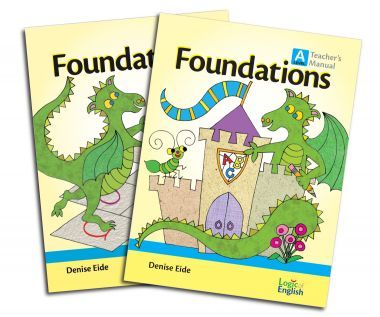 Have a better understanding of how sounds are formed
Be able to separate sounds in words they hear
Identify the beginning sounds of words
Read all the sounds for A-Z
Write the lowercase alphabet
Read consonant-vowel-consonant words
Be able to read 25 site words
Spell short vowel words
Read short vowel words with consonant blends
Read and comprehend phrases with all lowercase letters and short vowels
Foundations A includes:
48 Lessons
22 Phonemic Awareness Games
28 Phonogram Games
10 Reading Comprehension Games
2 High Frequency Word Games
It is highly recommended that you also make this one-time purchase to go along with your Foundations Journey. These are all reusable items. We used the Manuscript products. It allows for tactile kids to feel how the letters should look. And there is a Phonogram card game. The manuscript chart helps the children and parents to see all the strokes that form each letter.
Also included in the Foundations A pack is the Doodling Dragons: An ABC Book of Sounds book.
We also had the opportunity to try the Doodling Dragons app (for iPad).
This program encouraged Caty to listen to the sounds and find the words that started with that letter. She really loved this part of the program and made sure that she had her iPad every time I said it was reading time. Some of the sounds were harder for her to hear, but that's typical with all computer read program.
This whole list of materials seems like a lot and looks a bit overwhelming. But I assure you, it was actually very easy to use.
Foundations A comes with a Teachers Manual. I highly recommend that you do not try this program with out that Teachers Manual. Each lesson is laid out completely! I simply read the lesson just before I sat down with Caty. It took me less than 5 minutes to set up. We even traveled with the program, and didn't have any problems. It doesn't take up much space, so that is another good thing about it.
I easily was able to sit down and read the lesson with Caty. It is scripted out to some extent. You ask, they answer. If they get it right, you move on. If they need extra help, then you work a little longer on that section of the lesson. You could easily do a lesson a day, depending on your child's abilities. Caty took a little longer to work through the lessons, so we didn't accomplish a lesson a 9. We did 3 a week.
Lesson lengths vary. We usually spent about 15 minutes on a lesson. Every 5 lessons there is a review of previous material. Each lesson introduces a new sound and different ways to decode words. The students continue to practice this decoding until they have figured out how to break apart the words they are looking at. There is also game suggestions included to make reading more funs for kids. Caty really enjoyed the hopping games and the hide-n-seek games.
The student workbook is not the typical fill-in-the-blank. She worked on ear-training or listening for sounds, and learning how to write her lowercase letters correctly. Very little work for a child who is not a fan of workbooks. Full color pages kept her attention well.
She wasn't a huge fan of the flashcards, but I know very few kids that are fans of flashcards. She did really like the tactile letter cards. But she likes textures like that. We did practice and keep building on the previous lesson's sounds each day. But her favorite part about using the program was the Doodling Dragons app. She was able to play a little game of listen and find for all the letters of the alphabet. She didn't sit down with me to do reading unless she had her iPad with her. She even played this game in the van traveling between events.
Lessons were short, which is a bonus for Caty and her attention span. If she was having a bad day, I could actually split up a lesson over two days. I was even able to ask her sound questions while working on a coloring project one day. She didn't even catch on that she was working on her reading program. I really like how flexible I can make Foundations A for her.
Will we continue with Foundations A? Foundations A is a great base for your child to start on their phonetic sounds journey. Plenty of practice in listening for and identifying sounds. I actually think this may be a little below Caty's level, since we had just finish a phonetic's study before we received this product. But I really do like the approach that Logics of English uses in showing letters and sounds. It is nice that they combine the phonics and handwriting. Parents do not need to purchase a separate reading and handwriting program.
We are going to continue to use the Doodling Dragon App and also use the program to help her continue to recognize the sounds she is hearing and associate them with the letters that make them. This is an area where Caty does need a little extra help. So yes, we are going to continue using Foundations A, while we are waiting on Foundations B to arrive. I gave Caty the option about what she would like to do, and she chose to continue using Foundations A.
Once you buy the initial pack with all the reusable materials, you can continue using the program at a cheaper rate. So it seems like a huge amount in the first purchase, but with the large amount of reusable items it is very reasonably priced. It's an investment in the next few levels also. The products are made of very sturdy materials. I was worried about the tactile cards, but they are holding up very well.
I really think that one of Caty's favorite parts of the program is the bright colors of the workbook and the Dragon. But I have to admit, the dragon is cute. As a parent of an opinionated child, with sensory issues, I will also admit that if something as simple as a cartoon dragon keeps her wanting to learn how to read, then I am all for it. It will make my life easier.