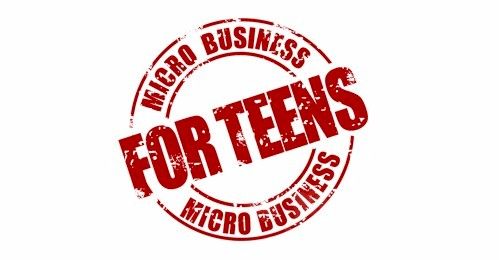 Raising a special needs child is a bit different than other children. All parents worry about their children's future, but we also have to worry about what will happen to our kids if something happens to us. Who will take care of them and will they be able to take care of themselves? I get really depressed when people tell me, "Oh you'll miss the noise when it's gone." I mean seriously....my kids are not going anywhere. There will be no going anywhere, unless I send them to live in a group home. That by the way IS NOT an option for me. So we have really been looking at employment options for our soon to be 14 year old.
I was very excited that we were given the opportunity to try out Micro Business for Teens products, since we are helping Joey start a business that will possibly open other doors for him.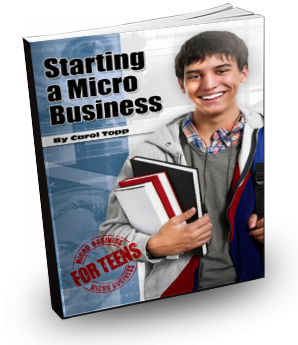 Starting a Micro Business
helps to get the kids started. Chapters are included on organizing their ideas, building a business and financial plan, how to keep your business organized, and how to avoid debt. It also gives several ideas for a teen that might be struggling with the type of business they want to run. It's broken down into seven chapters that are then broken down into smaller topics.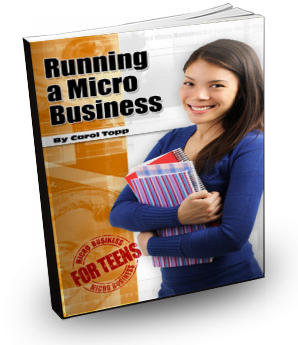 Running a Micro Business
keeps the kids on track with their business. Helps to show them how to manage their time, keep track of expenses and continue to market their business for continued success.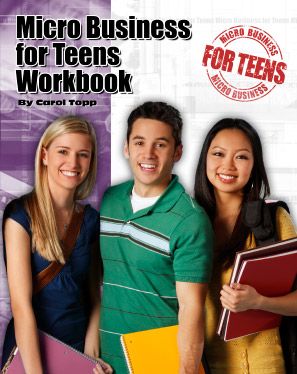 I was honestly expecting a set of books that would completely overwhelm him with terminology and then he would be frustrated. I was very impressed with the reading and how it really broke the topic of starting and running a small business down for the kids. Joey and I would read material together and then had some great discussions on ideas for businesses that he might be interested in.
We spent roughly 20 minutes a day on this material 3-4 times a week. The business that he is working on, with our help, can be a micro business since one person could run it. But really he does need a lot of help. We were able to apply the information though over to our own business to show how we are on the right track. It helped us to look at marketing also.
The lessons were short, yet they really cause children to think and look at what they want to do. I really think that these books have helped my special needs son to really look at all the steps in running his own business. He can refer back to the sections that he needs to, anytime he has questions.
It drew attention to ideas to help him earn extra money.
I really like the confidence that the Micro Business for Teens can give a teenager who might otherwise just want to skip a business opportunity for fear of failure.
You might think to only buy the book,
Starting a Micro Business
,
but I do highly recommend purchasing the
Micro Business for Teens Workbook
to go along with it. I really liked how it helped Joey make sense of the information that he read. Instead of drawing his own diagrams in a notebook, this workbook drew him out even further with questions. He could write a business plan, show potential income vs. expenses, how to write a marketing plan, and even how to organize tasks by priority. I do think that this workbook will only increase a teenagers success when used together.
So far Joey is applying what he has learned so far using the
Micro Business for Teens
program in working with our own business. He still doesn't understand completely all the aspects, but that is why we are here to help him. Actually while covering this material with him, I was reminded about a few things that I had forgotten even. We are going to continue using
Micro Business for Teens
program. I think I may even start covering the material with Lydia in the next year or so. You never know what Micro Business will turn into full-time employment or even a bigger business opportunity as they grow older.
Micro Business for Teens
also has a blog that the kids and parents can continue to follow and keep giving tips. It continues to break down the topics that the kids are learning about. The blog also has tips on success with money and excerpts from other students who have used the program and what has worked for them.
Micro Business for Teens
really does want your students to succeed.
You can check them out on Facebook and also Pinterest.
Several members of the Schoolhouse Review Crew were given the opportunity to review
Micro Business for Teens
be sure to take some time to read how they used it in their homes and what successes they may be enjoying because of it.