I love history!!! My kids, not so much. So I really try to bring history alive for them and not just use a total textbook approach. I was really excited to get an opportunity to try out
Veritas Press
Self-paced history program
($199.00 for a full program for one student, discount for multiple members of the same family). This interactive, online program was created for Grades 2 through Grade 6. We had the opportunity to try out the
History from 1815 to present
. They do recommend a minimum age of 7 years old when they start the class.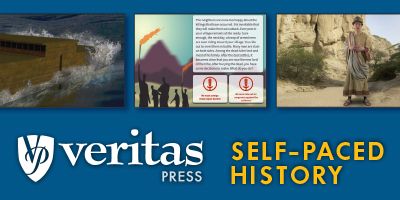 Veritas Self-paced History program
takes your child is a full year history program, that provides 160 lessons covering important events in history. There are two talking characters that take the student through each lesson. There was very little reading, and they spoke the entire lesson to us. Which was a positive point for Lydia. Each lesson also has interactive games, quizzes, short videos, review questions and Biblical references.
Veritas Press
uses a classical approach that helps students to memorize dates and build a foundation for their future history study.
The only supplies that you need for the program are the
1815 to Present Flashcards
($19.95) and a copy of your Bible. You do not need to run down a bunch of extra books and supplies, unless you choose to. There is a
Literature Kit available
to provide extra reading opportunities for children. But this is optional.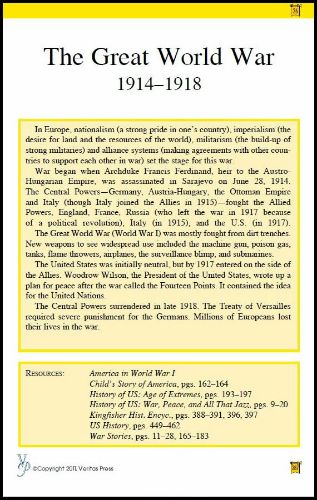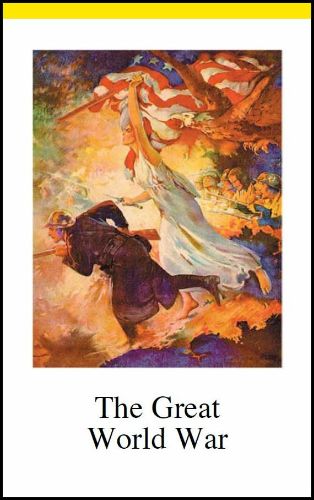 The
Veritas Press Flashcards from 1815 to present
, provide full color (and sturdy made) flashcards that allow children to review 32 important events in History. On the back information about the event in history is provided along with extra resources for research for older students.
Veritas Press
provides a link to
view sample lessons
to give you an idea if this program will work for your family. Multiple children can use the same class material for an extra charge. Since the quizzes are graded, each child will have a login.
How did this program work for us?
Lydia and I are the ones who tried the
Veritas Press self-paced 1815 to present history program
. Each lesson is packed full of information. I mean
very packed
full of information. It was actually a little overwhelming for the more laid back approach that we have. So I did end up splitting up each lesson. I don't ever remember that much in my history lessons when I was in school. The information is well covered and presented to the students.
After I realized how to adjust the lessons for Lydia, she and I began to enjoy the lessons much more. Like with most programs, I was easily able to adjust it for her attention span issues due to her ADD. I did like that it was very easy to do this. Each lesson could take up to 30 minutes to complete at minimum if you watch the entire lesson and do all the activities. In fact, you cannot skip ahead. I really did like this option. I know if I wouldn't have been there, Lydia would've tried to skip activities.
Veritas Press
has the program set up where a child cannot do that if they haven't completed the assigned activity.
Lydia was able to do her history from her laptop. You do need online access and run a computer check to make sure the program will work with the equipment that you have.
This is a definite in-depth history study. Very little for the teacher to do, other than to track how many lessons a student should complete each week.
Veritas Press self-paced history
is really a great program for parents that do not enjoy teaching history and would like to lay a firm foundation for their child's future studies. I liked that multiple students could also take the same program, making it great for larger families.
The only negative point is the cost. $199.00 for most families is a bit of a stretch (You get a discount for each extra child enrolled in the same program), plus the $19.95 cost for the flashcards. Since I have been creating most of our kids history program on my own, using this program would save me time and the cost of all the extra resources that I purchase. Those add up. I do believe the program is worth it. I did really like how the program is laid out and the two "teachers" in the program seemed to keep Lydia's attention.
Easily adjustable for kids with learning disabilities
Lessons all laid out, so less work for parents
Multiple children in your family can take the same program (extra charge)
Interactive games & quizzes
Limited reading for those with reading issues (this was great!!)
So much information provided, I didn't need to provide extra resources but there are those available and listed for students
Several members of the Schoolhouse Review Crew had the opportunity to try out the various programs offered by
Veritas Press self-paced history
. Take some time to see how they worked with their families and what program will work for you.