Math is not a favorite subject in our house with Joey. I am always looking for fun ways to encourage him to enjoy the subject and keep making improvement in it. We were very excited to get a chance to try out
Mathletics
from
3P Learning
.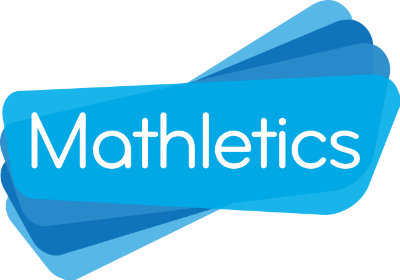 Mathletics
is an online supplemental program that provides students with practice and reinforce math skills for grade levels of early elementary through high school. They can play in practice games as well as in secure play areas with other students around the world.
Mathletics
does line up with Common Core Standards for your area.
There is also a diagnostic section that allows you to check where your student is at and to examine what their next steps should be to keep them on the right math track. Weekly reports are sent to the parents. For those students who crave visual rewards, certificates are given when students reach their goals.
Mathletics
provides over 1200 activities for all levels of students. Real-time math race play is even available through the Live Mathletics play area. Students can compete with others to work on their skills. You can even download the
Mathletics
app to your tablet/mobile device to continue
Parents can login into their account, and see the progress of their students. They will also receive a weekly progress report showing what improvement their student(s) is making and where they still need work. Parents can also print practice workbooks to help work on the areas where their students do need extra help.
Students login to their account and are greeted with many options for practice and play.
How did
Mathletics
work for our family? First of all....Can I just say.....Joey did NO whining about doing math. NONE!! He usually spent about 15-20 minutes a day doing various activities under the activities and problem solving section. He also likes to play on the Live Mathletics area.
I was very nervous about him getting easily frustrated, since Math is so hard for him. I figured especially we would have potential meltdowns when he played in the Live Mathletics section. He did struggle a bit, but he never got frustrated like I was expecting. In fact, he preferred when I told him he could work on
Mathletics
for math that day instead of his typical work. There were some days I would say, "Go ahead, you need to work about 15 minutes on
Mathletics
today." About 45 minutes to an hour later I would ask if he had moved onto his Science or History and he would still be playing on
Mathletics
. That is very unusual for Joey to enjoy a program for that long.
Mathletics
does not provide a super flashy interface, which can be very distracting and overwhelming for a child with sensory issues. It is a simple, yet catchy and colorful interface. Joey felt comfortable playing through the games. I liked that I got a report that I could print for not only his work binder, but I could track what he was doing without looking over his shoulder. Joey ended up working on a 3rd to 4th grade level on the practice work that he was working on.
Lydia also enjoyed using
Mathletics
very much. She can sometimes be a worksheet person, so I liked that I could print simple workbooks for her to complete. They could reinforce the material that we were learning in her current math program. She was happy that should could use her new favorite pen, and I was happy that I didn't have to write out worksheets for her. The worksheets were not super flashy and distracting. They were written so that a child could actually work on them independently if that was what you were looking for.
This was a favorite feature for me when using
Mathletics
. I was able to assign either online work (which Joey thrives on) or print a few worksheets to sit and work with Lydia on. The Task Manager feature under the Parents section made this a super easy task for me. I found it to be an extremely versatile program. So much so, that I am looking to add our daughter Caty to the subscription also. She also likes to do both worksheets and online learning. So I can see her doing very well in math using
Mathletics
.
The
Mathletics
program is suitable for all students in Grades K - 12. They offer a special 10 day trial guest account if you would like to try it before you purchase it. A 12 month subscription is currently available to $59.00 per student.
Several members of the TOS Schoolhouse Review Crew were given the opportunity to try out the
Mathletics
program from
3P Learning
. You can read how this program worked for their families by visiting the TOS Schoolhouse Review Crew Blog.