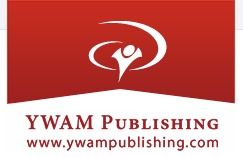 There is so much that we can teach our children. We have a short amount of time to cram as much as we can into their little minds. Textbooks provide information, but we have found that you really need to search out and find the extras. I was recently re-introduced to a series of books that has allowed us to expand out our history studies and easily turn them into an indepth study that includes all subject areas. We had the opportunity to review the book Clara Barton - Courage Under Fire and Study Guide from the Heroes of History series from YWAM Publishing.
Heroes of History, Clara Barton Courage Under Fire is the story of a woman who always pushed herself to try harder and work harder. She was unlike so many women of her time. She risked her life to help others. She put herself in positions that most women would not have. She didn't listen to what she was told she couldn't do, she proved that she could do it.
Clara Barton, Courage Under Fire was written for students ages 10 and up. This was a bit more challenging for Lydia to read, so we read the story together. This was a fun way to learn more about this important person in US History. We could sit down and read her story, which is well-written and able to be easily understood by children. We usually read one to two chapters a day, depending on their length. I would gauge Lydia's attention span. But no matter what, we were able to work easily around her attention span.
The boys have used other books from this series for their various history clubs and projects. Clara Barton, Courage Under Fire did not disappoint me. As always, the history was written in an easy to understand way. The story kept Lydia's attention, and I can't wait until I get to read this again with Caty in the future.
We also received the Curriculum Unit Study Guide to review also. This easily downloadable guide is packed full of information. It includes comprehension questions for each chapter. They recommend how to use them for working on sentence structure and also essay questions, but we used them for oral review. There are creative writing project ideas. Art project ideas, including making a brochure describing the Red Cross. Suggestions for field trip ideas are also given, even if you do not have any specific historical museums or locations in your area, suggestions were even given to interview or talk with a nurse about their job. YWAM Publishing even includes geography and science study ideas. With the help of this Unit Study Guide, you could easily use Clara Barton, Courage Under Fire as full school work for the duration of your reading time.
YWAM Publishing has many titles to choose from that range from Christopher Columbus through Alan Shepard and Ben Carson. This has been a great way to sneak in an extra unit study without your child feeling like they are being assigned a ton of extra work. I plan on starting over with this series starting with Christopher Columbus in a couple weeks as we travel through US History this year. I had forgotten how much the boys and I had enjoyed this series a couple years ago.
Several members of the Schoolhouse Review Crew were given the opportunity to try out various titles from YWAM Publishing. Take some time to look through the titles they received and see how they enjoyed using them in their homes.