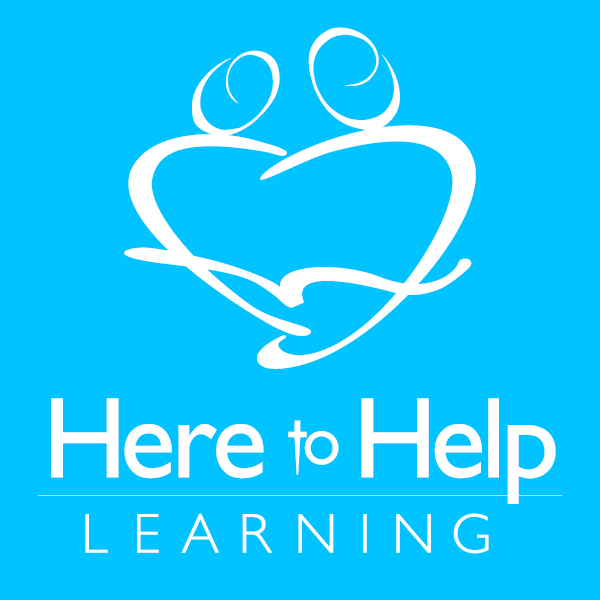 Writing is a hard subject to teach. Most of us have a hard time putting our thoughts into words. Even professional writers experience "writers block" that keeps them from finishing their work at times. I do find it hard to help the kids do their work in writing. So we were excited to get the opportunity to try out Flight 1 Paragraph Writing from Here to Help Learning.
Here to Help Learning
is an online Homeschool writing program that can be used either in your home or co-op style. It helps to teach the art of writing paragraphs and essays for grades 1 - 6. Unlike other online writing curriculums that I have worked with, Here to Help Learning takes the unique approach of video lessons on each level.

Through filmed lessons and printable activities, multiple grade levels can work together to get started with their very first writing or improve on their current writing style. This Bible based curriculum also includes scripture in their teaching to help improve on the student's biblical knowledge.
The
Here to Help Learnin
g Homeschool writi
ng program ($6.99 per month/family membership) is a very easy program to use. Each "Flight Plan" is super easy to use. I click on the program that we are working on. There is video instruction available for us to watch together. I also simply need to print the 1-2 pages of worksheets that go with that lesson and we are ready to go.
The girls and I worked on Flight 1 Paragraph Writing together. They are at 4th grade and 2nd grade level. I really liked how easy that this program was to use. Login was very easy. I did do a little prep work before for each of our writing sessions together. Since handwriting is a bit of a difficulty for the girls we spent a week minimum on each of the levels of Flight 1. This was the introductory section of Paragraph writing. Each day we would spend about 15 minutes working on the activities suggested.
One of their favorites happened to be Sentence or No Sentence. We had to play that over and over no matter what level we were advancing to. They both thought the videos were a little quirky, but that made them more fun than sitting and listening to a lecture. My favorite part of the videos was her recommendation to "check the bad attitude before beginning". Most of us have a bad attitude when it comes to writing and getting over that negativity is winning part of the battle.
I really liked how the
Here to Help Learning
has the Writing Process broken down into easy to remember steps. They also have a wonderful printable that you can add into the writing notebook that each one of your student sets up. We were easily able to refer back to each step if we had a question. For each of the steps of the writing process though there was an activity which then in turn helped the student to finish their final product, which was a few paragraphs on a writing project of their choice. They suggest and use a topic of All By Myself. The girls opted to write about things we were experiencing on our recent trip to Florida.
Every level of this program is adaptable to multiple age levels and multiple topics. You can use it with students who are struggling with writing and in higher grade levels such as middle school or even high school (special needs) and as young as kindergarten. One of the best parts is that it requires very little time each day or each session so that is great for those with kiddos who have short attention spans or that are not a big fan of writing. (Caty loved the Gummy Bears!!)
I am very impressed with the Flight 1 and Flight 2 Paragraph writing levels that we have been using so far. Writing programs can be very expensive, and I am very impressed at the family price of only $6.99. I will be starting the boys on this level soon. The girls have been having more success with it, so I think it will be a good thing for them to start using also.
On a side note, this is a Christian based program but I know many homeschoolers that do not include Bible in their schooling. You can easily leave that side of the program out. There are a few references in the videos, but nothing that affects the content of the program if you prefer not to concentrate on it.
Here to Help Learning
allows you to try out their program for 24 hours by simply signing up for a trial. You can have access to the levels to see what you think! Now that is an awesome program that allows that.
Several members of the Schoolhouse Review Crew were given the opportunity to try out Here to
Here to Help Learning
Flight 1 and their many other levels. Take some time to see how this program worked in their homes and what they enjoyed.