LearnBop is a multi-level online math program that provides math instruction for grades 3 - 12. We recently had the opportunity to review the LearnBop for Families program from LearnBop.
LearnBop for Families is an online program that can be used by homeschool families as their child's full math instruction or it can be used by families for play during summer vacation to allow your child to continue improving their math skills or even help them to catch up in areas they do not understand.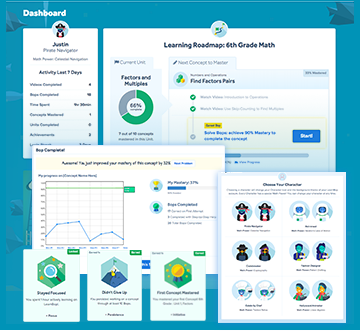 LearnBop for Families helps gives those of us with multiple children an affordable option to allow their children to reach their fullest potential. Each student can work their way through the material at their own pace and work toward mastery. This program allows any gaps that have appeared in your child's math program to be found and helps them to build a bridge over these issues and continue to move forward.
LearnBop adapts to your child's skill level and provides a more personalized instruction.
Math is not a strong subject for a couple of our children. But trying to take them to a math tutor is difficult due to cost and necessity of driving them so far to find one.
LearnBop for Families is very affordable at only $19.95 per month or $199.95 for 12 months. Individual students are $14.95 a month or $149.95 per year. (With Individual subscriptions, LearnBop will donate a subscription to a child in need.)
How did LearnBop for Families work for our family?
I have to say that I have enjoyed the progress that we have been making. Joey has a great delay in Math. It's very hard for him to make progress in the most basic math problems. He has has significant learning disabilities. So for me to see the most basic advancement is a huge deal. We did see a gradual improvement over the last few weeks.
As you answer questions, the program encourages children with little "memes" of encouragement. He liked these, as they were not to "little kid" for him. It is difficult to find this for him since he is older and working at a elementary level. But as they answer questions correctly, a chart is shown to them where they are at reaching mastery.
There are several videos with each topic, so if your child does not respond to one, there are more to help them fully understand how to complete the problems. As they earn their mastery, they earn online badges. (Sort of like all of us adults working so hard to earn our virtual badges through a certain fitness app out there.) These badges make the student feel like they have climbed that mountain and taken charge of their abilities.
Parents can easily see how much time their student spent on the various areas they are working on, how many questions they answered, videos they watched and if the student has mastered that skill.
Joey has been making a gradual improvement, which is a big deal. He is currently using it as his full math program. I have been impressed and we will be continuing our use of LearnBop as he is building his confidence and skill in this ever important subject. Math is everywhere, and it is the one subject that you will definitely use in some form of your everyday life. So the necessity of learning these skills is vital. LearnBop has helped Joey gain the confidence he needed to continue and not completely give up.
Brayden is also slightly delayed in Math. He has been making great progress also using LearnBop for Families.
Lydia isn't delayed in Math, and I love seeing the improvement that she has been making. Caty is just now started 3rd grade level math, so the videos have been wonderful in helping her to understand the new math concepts that are being introduced.
I like that I can assign so long at the computer and can easily track how long each has been on the computer. This has been great for those lazy days where the boys think that they can hide from me that they skipped lessons or skipped their math totally that day so they can play their video games. I also like the virtual badges that the kids can earn that helps to build their confidence even more. Another benefit with using LearnBop for Families has been the time saved trying to teach 4 different math levels. It can also be used as a standalone math program or as supplemental along with the program that you are using.
LearnBop for Families has been a great addition to our homeschool. The price is affordable and the progress being made continues!
Several members of the Schoolhouse Review Crew were given the opportunity to try out LearnBop for Families. Take a few moments to see how they used this product in their homes by visiting the link below to their blogs.