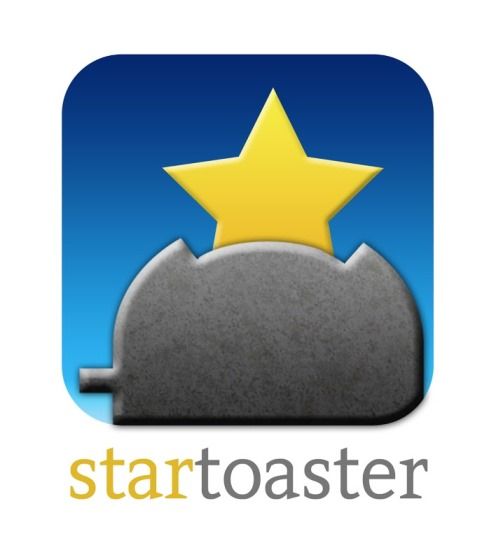 We recently had the opportunity to try out a new interactive book from Star Toaster called Orphs of the the Woodlands at Tangletree.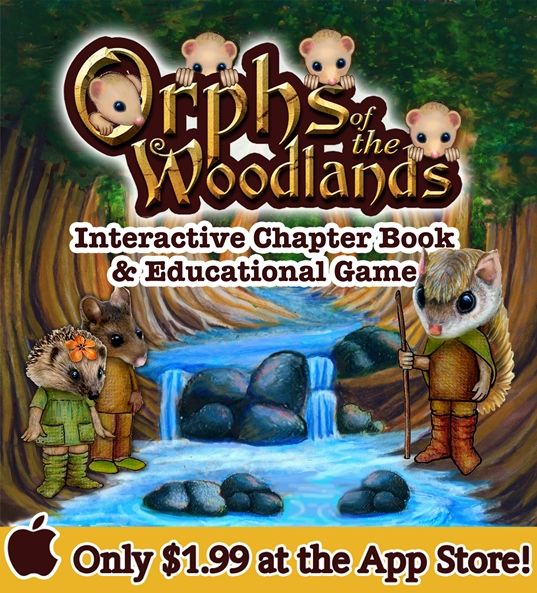 Orphs of the Woodlands at Tangletree is a 122-page full color chapter book app has been created for ages 9 - 11. It is the story of Abba the flying squirrel. He takes care of 6 orphs (orphaned woodlands critters). Your child will help out Abba with the orphs. They will need to worry about food, and the other needs of these young ones.
This chapter book is a perfect transition for those kids that still love to play games and enjoy illustrated books but need more of a reading challenge. But Orphs of the Woodlands at Tangletree gives a bit more than just a book for your child to read. Shhhh...don't tell your child, but they will be learning as they are reading.
Orphs of the Woodlands at Tangletree ($1.99) contains over 75 lessons on math, science, vocabulary, thinking skills, and art. There are 130 "jobs" that your child will be asked to do, and they will want to do.
I was really impressed with the questions that Lydia were being asked. She has really expanded her vocabulary using this program.
The questions not only were vocabulary, but also comprehension skills were "assigned work" that students earn stars for answering correctly. This caused her to not read as quickly, and really concentrate on what she was reading.
Parents can track their children's work and see how they are progressing easily.
You can use Orphs of the Woodlands at Tangletree with any of your children. So it's not a one-type use application. You can also check your child's progress as they are making their way through the book.
In order to use Orphs of the Woodlands at Tangletree, you will need an Apple product with IOS 8.0 or later. It works with iPhone, IPad, and/or iPod Touch. We used our iPad mini 2 with no issues. You can view and purchase by visiting the iTunes store.
Orphs of the Woodlands at Tangletree has been a great addition to our summer reading program. We have been in the van a lot this summer between camps and swimming activities. Normally each kid brings a stack of books with them to read throughout the time we are out. Lydia didn't need to do that. She loves animals, so this was the perfect app for her. Plus it was a little above Caty's reading level.
Lydia has loved the story of Abba. She loved going through her tasks. I was very impressed with the way that Star Toaster integrated review lessons on homonyms, similes, and math throughout her jobs so that she could help to care for the Orphs. Some of the lessons provided a challenge to Lydia, and that was a good thing. It definitely kept her thinking, and I didn't need to worry about her getting rusty on her skills while we were off from lessons during the last half of June and July.
Orphs of the Woodlands at Tangletree can be used no matter what education style you have picked for your family. You can be enrolled in public school or homeschool. You can be unschoolers, use online school or interest led learning.
In fact, those who use interest led learning will find this program a wonderful educational fun for their animal loving children. As you are reading through, you will find links for the children to click on. These include definitions of new words, grammar usage, facts about new animals, and even some nutrition information about superfoods that your kids can enjoy also.
Orphs of the Woodlands at Tangletree has been a welcome app on her tablet. She has been enjoying it while we are out and about, and I am happy that she is reinforcing important grammar skills. It is a great value for families! You can't even buy a paperback for $1.99. I can't wait to see what else Star Toaster has planned for the future.
Several members of the Schoolhouse Review Crew were given the opportunity to try out Orphs of the Woodlands at Tangletree. Take some time to visit the Schoolhouse Review Crew blog to see how they enjoyed this program in their homes.