I am not a boxed curriculum person. We are not 100% interest led, but we also have the tendency to stop and do something different not on the lesson plan. The kids just need to have that structure. Online resources can be overwhelming and costly if you just randomly keep joining sites. Recently we had the opportunity to try

out the

Help Teaching Pro Subscription

program from

HelpTeaching.com

($24.95).
HelpTeaching.com provides educators and parents with extra educational resources in a wide variety of subjects including social studies, language arts, life skills, art, math, study skills, and even science. They have resources available for grade levels from early learning (PK) through Grade 12.



Also included in the

Help Teaching Pro Subscription

program from

HelpTeaching.com is the ability for creating some of your own printable word searches and tests. If you are using library books and movies to complete a unit study, most tests you find online ask questions that you may not have covered or might be asked in a way that will confuse a child with a learning-delay. Also included in the create your own section is the ability to create your own word searches.
A feature I really like with the create your own section, is that you can save what you are creating. This is helpful when you have multiple grade levels that you are teaching. It lets you save your creation for another one of your children, saving you time in creating more materials.
HelpTeaching.com
has a great support section to help parents write their own tests and customize them to provide a challenge to all the different educational levels of their kids. In this area there are also wonderful blogs posts to help parents with the many areas that they may be struggling in during their homeschooling journey. These topics range from sports and other extra curricular activities, legalities of homeschooling, best free educational sites, reading lists, computer science activities, and even how to promote self-learning into adulthood.
HelpTeaching.com does offer materials for some printables at no charge. But their Pro Plan opens up all levels and printables for grade PK through grade 12.
We do many things through email with the kids. They send me projects they are working on to be in email, and then I respond back if they need to make adjustments to anything. Help Teaching Pro Subscription

program allows you to send invitations out to your students to complete quizzes and tests. If your student is work independently, they can then complete the materials without you sitting over their shoulder reminding them.
But it's not just worksheets and printables, HelpTeaching.com provides self-learning in many subject areas with explanations and videos for a child to watch for further help. This provides different learning styles with the right teaching method. They provide these lessons in Language Arts, Math and even Science.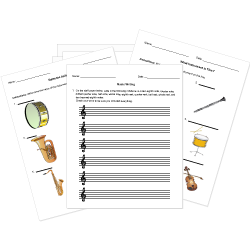 I was very impressed by the amount of topics that are covered on the HelpTeaching.com website.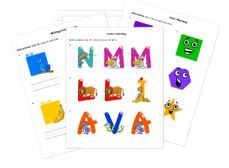 If you are teaching a preschooler, they offer a full range of learning materials for letter, colors, shapes, following directions, writing your name and practicing fine motor skills.
The Physical Education areas cover topics from nutrition and muscles to the rules of games like badminton, softball, basketball, and even soccer. So if you do not remember the rules from when you were in gym class, now you have lessons created for you so that you can help your children learn these games.
For older students, they have an Arts area that covers drawing basics, photography, theater, and architecture. Life Skills including banking, credit cards, budgeting, safety, and employment skills are also included. These are areas that are sometimes pushed aside and forgotten about or not considered as important as math, reading and science. Homeschool parents can easily look over this material and cover it with their children and reinforce what they have learned with easy to print worksheets and lessons.
The only thing that I was overwhelmed about while using

the

Pro Plan, was the amount of materials that I had to sort through. I was tempted to keep adding to our lesson plans! I had to control myself and remember there are so many hours in each day, and to space out what I was finding. Even though I am teaching High School down to 3rd grade, I was able to find materials for each individual child or even materials for our group studies.
HelpTeaching.com provides many resources at no cost. So why purchase the Help Teaching Pro Subscription? The Help Teaching Pro Subscription provides some extra benefits for that busy homeschool parent who is teaching multiple levels. You will have access to unlimited materials that you can either make yourself or premade materials. The amount of material provided for only $24.95 a year is pretty amazing. That is also a family price, that is not the cost per student.
Many of the lessons for HelpTeaching.com are linked to Common Core standards if you are interested or required to use those materials. Though I am not a fan of Common Core, I did not see any materials that I would not have used or anything different than our non-Common Core curriculum. So I only mention that in case it is something that you may be required to use.
Several members of the Schoolhouse Review Crew were given the opportunity to try out the Pro Plan from HelpTeaching.com You can see how they used this in their homes by visiting the Schoolhouse Review Crew blog.