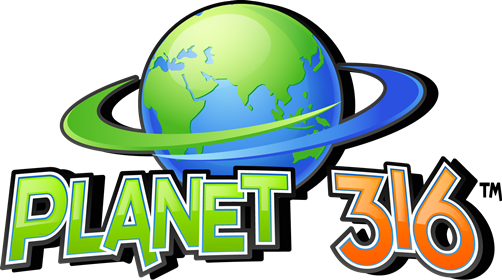 I love playing puzzles online. I recently had the opportunity to review the
Daily Bible Jigsaw Puzzle
app from
Planet 316
. Now I have puzzles on the go!!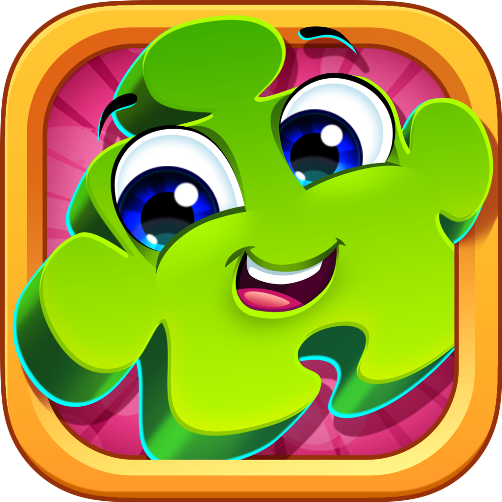 Planet 316 provides a beautiful 30 piece puzzle that you can use to distract yourself from the stresses of the day. The
Daily Bible Jigsaw Puzzle
is available in many formats including:
Each puzzle includes calming background music and a scriptural reminder who to turn to with the stresses of the day.
You play one puzzle daily for free. But you can play more puzzles each day using coins, and re-do past puzzles. Usually its 2-3 coins to play the puzzle. But you can actually earn coins through playing different pieces, such as power pieces. Another way to earn free coins is to watch ads for other online games that you could play. But if you would like to, there is also the option to purchase more coins in various amounts. It ranges from 55 coins for $4.99 all the way to 780 coins for $59.99.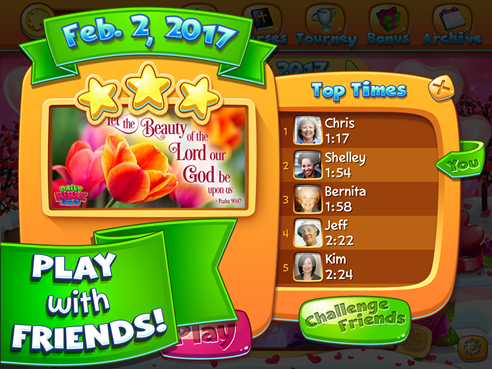 I loved that I could easily rotate the pieces. If there was a time I needed a distraction, or if I was waiting somewhere and knew that I wouldn't have enough time to get involved in reading on my Kindle, that is when I would get out my
Daily Bible Jigsaw Puzzle app
. (Yes, there was a few times I played in while eating lunch or even while watching TV in the evening.)
I do not keep a lot of games on my phone. Generally it's overloaded with pictures...lol. But one day, Lydia even grabbed my phone and was looking for something to distract her. I opened this app, because I knew I didn't have to worry about it having inappropriate material. She really enjoyed the puzzles she played also.
The puzzles are beautiful. I have really liked every puzzle that I have solved, whether it be nature scenes, animal, flowers or even children playing. The pictures were beautiful each time.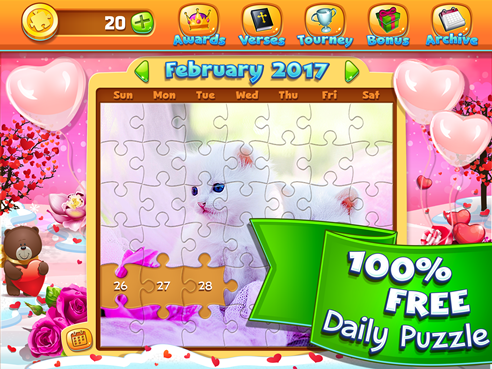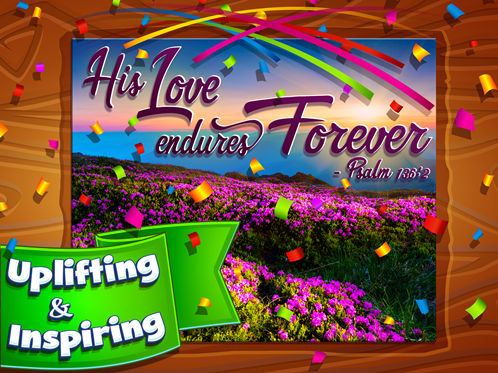 In this day and age of negativity, it seems like many of the apps and games center around negativity and fighting of some sort. It's great to have this option. One that I do not mind allowing my children to play also. Planet 316 has definitely impressed me with the
Daily Bible Jigsaw Puzzle app
. It will remain a constant on my phone.
There is no cost to download the game, but there are in-app purchases for extra coins. This is completely optional. But if you do have children playing, be sure to have purchases passcoded in your device.
I did watch a couple of ads during the review period, just to make sure the ads that you watch to earn coins were family friendly, and I did not see anything inappropriate.
If you are looking for a brief, inspirational distraction,
Planet 316
has definitely created a great program with the
Daily Bible Jigsaw Puzzle
.
Several members of the Homeschool Review Crew were given the opportunity to try out the
Daily Bible Jigsaw Puzzle in various formats
. Click below to see how they used this program and what they liked about it.