Our Family's Experience:
This was an exciting package to receive. Our family enjoys puzzle games, and my husband really enjoys chess. When we first opened the box for this game, it seemed a bit overwhelming. But with all the awards this game has earned, we were hoping for the best. First, we watched a tutorial online and then kept reading. My hubby and I wanted to get a feel for the game before we attempted it with the boys. We could tell that the girls would not be able to understand it. The recommendation is ages 10 and up.
It took a few tries, but we finally got the hang of it. We kept the directions by the board though so we could remember what piece could take another piece. I kept getting confused, and that worked to the dear hubby's advantage. He beat me every game. (He picked it up right away.....I was definitely having a brain fog day.)
After that we attempted with Joey. I was really expecting him to have the same issues I did....but he did great! He really likes it. In fact, it was a good thing my "brain fog" had sort of cleared up, because he gave me a good challenge. I normally have to set games up for him to win, but I didn't have to with this one!
He thought it was like playing chess or checkers and parchessi at the same time. Joey said he thought the board was very cool looking, like something from medieval times. When he was talking about the checkers part, it really reminded me of playing take-away checkers with my Grandpa Waldo.
What we liked:
Game goes quickly (so perfect for our short attention spans)
Wonderful way to work on strategy planning (It was neat to see Joey planning out his next move.)
Game can be played with 2-4 players
Lots of tutorials available online to help with questions, but you can also email the company too!
Lots of educational bonus to this game including the ability to create a Tri-cross Club.
The large amount of rules to keep track of was a bit frustrating. We solved this by keeping the rules sheet right by the board so we could keep referring to them. I felt a slight bit overwhelmed the first game, but relaxed and had a wonderful time playing this with our family. Eventually the girls will pick it up too, as they watch the rest of us. And Joey really said he liked this game, so that is saying alot!!!
I would definitely recommend this game to anyone who enjoys board games. Or even games such as chess or checkers. This will be in our family game night rotation of favorites.
Tri-Cross
Being hailed as the "new chess," Tri-Cross challenges competitors in the areas of strategy, critical thinking and problem solving in a fun and entertaining way. The board game, created by an Atlanta father-son duo, is designed to accommodate 2-4 players and can be played with varying degrees of difficulty, making it a perfect game for children as young as 8, families and seasoned strategists.
With accolades ranging from being named Dr. Toy's 2009 100 Best Children's Products to Creative Child Magazine's Creative Toy Awards 2008 Game of the Year and earning the National Parenting Center's Seal of Approval, Tri-Cross has sky rocketed to fame for its ease of play and fun, competitive nature.
Why Tri-Cross in Education?
It's easy to teach and play
Can be played in groups of 2-4 students
Encourages students to become problem solvers
Can be played independently without teacher supervision
Variations increase the challenge for different ability levels
Helps develop skills in the following areas:
Logical Thinking
Cause and Effect
Predicting
Interpreting Outcomes
Abstract Thinking
Memory (In Variations of Play)
Visualization
There is even a Eco-Friendly version that available. Games for Competitors is working hard at helping to create a healthy and susaintable future for our families. They created this eco-friendly version to help minimize impact on our earth.
From their website:
To reinforce the importance of education and environmental initiatives, GFC pledges to donate 10% of each eco-friendly game sale to the
Captain Planet Foundation
. Through this partnership, GFC hopes children will be inspired to use the creative thinking and problem solving skills learned through Tri-Cross and apply them to real-world issues – thinking outside of the box to create a new environmental initiative, revolutionary product or community focused organization – to become the next generation of leaders.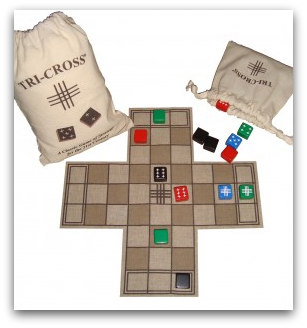 Where to buy:
Games for Competitors
Price: Standard Edition--$24.95
Travel Edition--$19.95
Check them out on
Facebook
.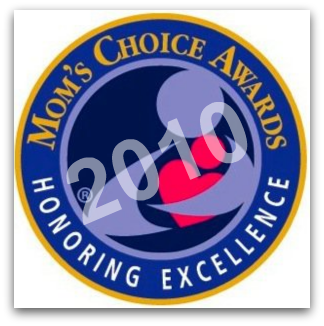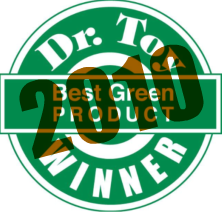 Check out what other
Crew Members
thought of this game.
Now for the legal jargon....
****I received this game free from Games for Competitors in exchange for an honest review of their product. I was not required to write a positive review. The opinions I have expressed are my own. I am disclosing this in accordance with the Federal Trade Commission's 16 CFR, Part 255 <
http://www.access.gpo.gov/nara/cfr/waisidx_03/16cfr255_03.html
> : "Guides Concerning the Use of Endorsements and Testimonials in Advertising."