There are so many programs out there screaming that they are going to help your child learn how to read. They promise quick results. Because after all....if your child cannot read by the time they finish kindergarten they could be behind! And I admit, I have bit on some of the ads and bought the products thinking they would help make my kids smarter. I mean, who doesn't want to give their kid every advantage possible.
We have tried online programs, books, and have spent more money than I even want to think about for this subject in the past year. Lydia can be pretty picky about this subject.
Well we were privileged to review
Classical Phonics-A Child's Guide to Word Mastery and First Start Reading-Phonics, Reading and Printing Program
from Memoria Press. I was pretty excited because this is an area where we are struggling. But I was also nervous, since Lydia is very picky about her workbooks and phonics work.
The teacher's guide is a wonderful resource and a must-have for parents. It really lays out each lesson for the parents to help your student get the most out of each lesson.
When Lydia opened the First Start Reading Book A Workbook for the first time, she thought it was very cool how she could color and draw pictures to go along with each lesson. I have to say I really liked that the handwriting is included in phonic....whoohoo, no separate writing book for her short attention span.
From their
website
:
First Start Reading covers consonants, short vowels, 45 common words, and manuscript printing, accompanied by artist-drawn coloring pictures and drawing pages for every letter. Your child will begin reading in the very first lesson as he progresses through three student books and twentyfive phonetic stories, such as "Hogs and Pigs" and "Jog to the Jet." A Teacher Manual guides you through the program and provides helpful assessments and teaching tips.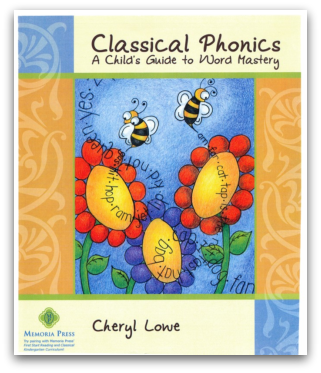 The
Classical Phonics-A Child's Guide to Word Mastery
is a wonderful addition to this education set. Below you can see the Table of Contents.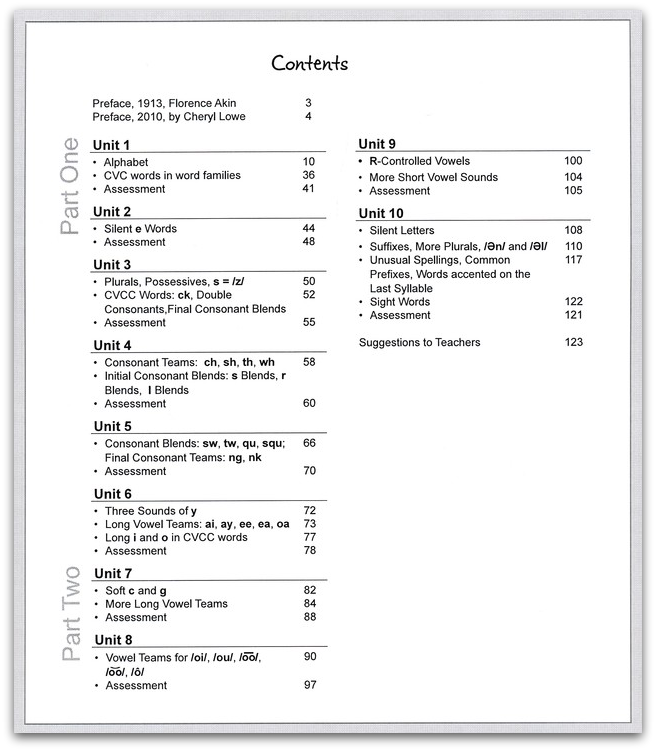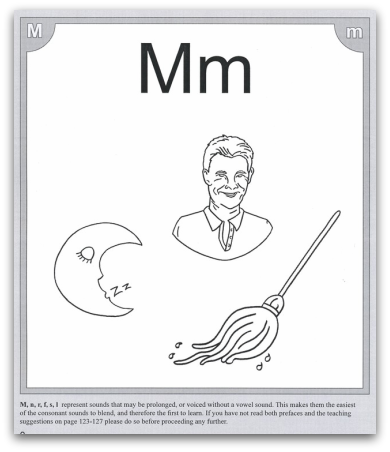 After a wonderful letter sound review section that is complete with pictures to help the children with sounds, there are word lists that help child to reinforce their growing phonetic skills.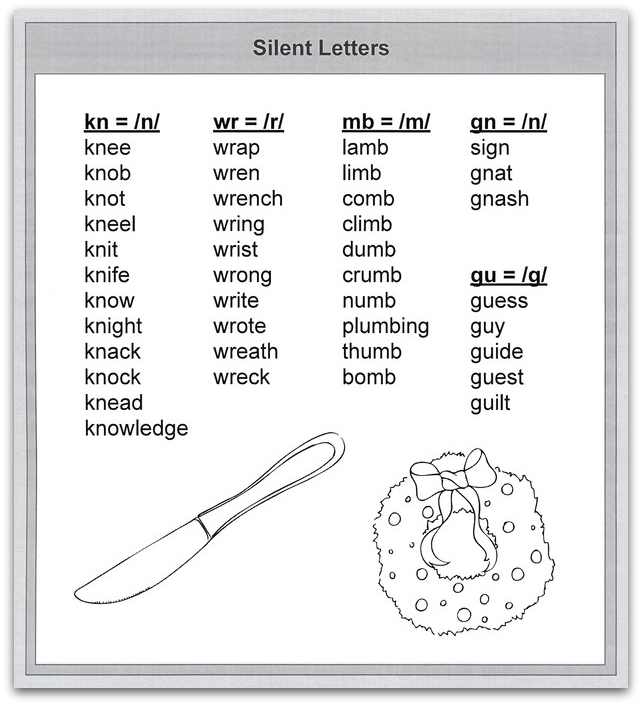 We actually got out letter tiles so that she could have more visual about how to create our word ladders with sounds.
From the
Memoria
Site:
Classical Phonics is a deceptively simple little book our teachers and families use constantly in both Kindergarten and first grade. It consists of phonetically-arranged word lists for students to practice their growing phonics skills. In a word list there are no context clues, so the learner must rely on his mastery of letter sounds. For instance, if your child can pronounce each word in this list correctly – pot, pat, pit, put, pet – he knows his short vowel sounds, and you can move on to long vowels! If not, he needs more practice, and Classical Phonics is the most effective tool I know of to address the repetition that young ones need when learning to read. Classical Phonics can be used as a supplement to any phonics program and covers nearly all English phonograms and sounds taught through second grade. Classical Phonics is your handy tool for phonics practice and for building confident readers.

*A must-have supplement for First Start Reading!
Lydia is enjoying these workbooks and the supplement guide. She enjoys the interaction, since she can draw and color for English!!
I like that the Teacher's Guide has everything all layed out for me. You can literally just read parts of the lessons and ask the questions directly from the book. So she has her book, and I have mine while we are doing Phonics.
Product information:
Cost....
First Start Reading. Books A, B & C along with the Teacher's Guide -- $29.95
First Start Reading. Books A, B & C (no Teacher's Guide) -- $21.00
Classical Phonics -- $14.95
Author...Cheryl Lowe
Publisher...
Memoria Press
Age Group....PreK to anyone trying to learn phonics.
Check out what other
Crew mates
thought of First Start Reading.
*****I received this book set from Memoria Press free of charge. I was not required to write a positive review. The views I have expressed are my own and are real experiences with my family. I am disclosing this is accordance with the Federal Trade Commission's 16 CFR, Part 255
http://www.access.gpo.gov/nara/cfr/waisidx_03/16cfr255_03.html>:"Guides
Concerning the Use of Endorsements and Testimonials in Advertising."