Mom: We are going to watch a movie on an influential man in history, his name is George Washington Carver.
Kids: Who????
Mom: George Washington Carver
Joey: Oh he was a president, wasn't he the first president?
Mom: Not that George Washington, there was another man in history that had a similar name and he invented a lot of great stuff for us.
Joey: George Washington didn't invent stuff, he was a president.....
At this point in the conversation, yeah I decided to just show him the DVD.
Marshall Publishing generously sent us a copy of one of their History Series for Children.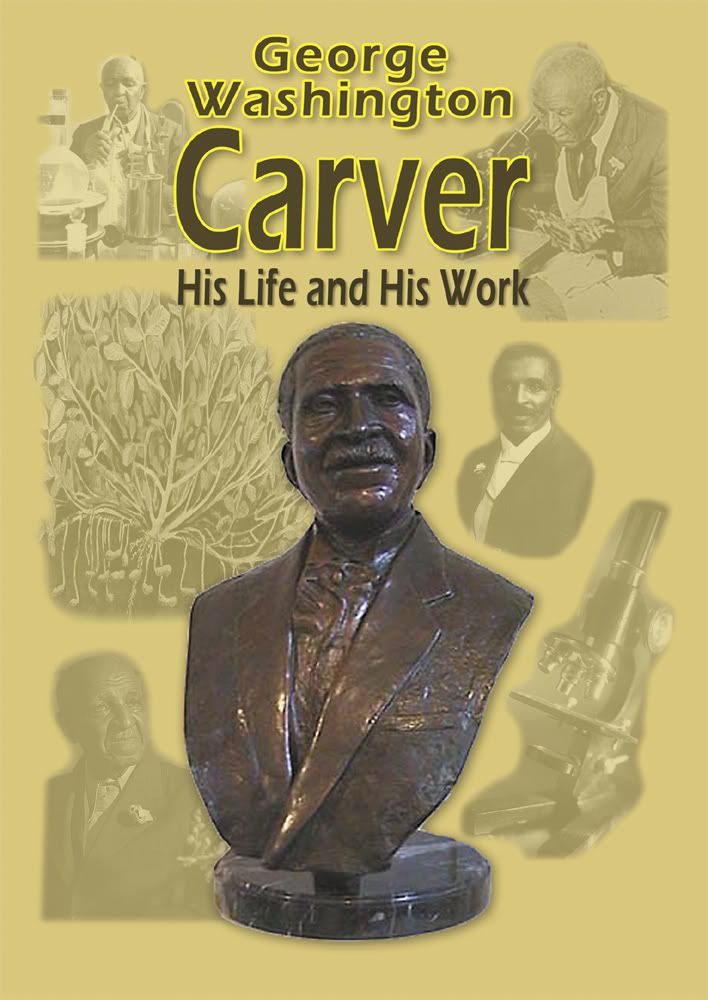 This gentleman made such an impact on our world, yet so little is known about him. (Case in point...check out what my son kept arguing with me above). This DVD is packed full of information on a child's level, and can easily be stopped and started for children with short attention span or mini-discussions with your child.
We are a huge fan of watching the History Channel, Discovery Channel and other educational programming. This is one of the reasons that I have not cut back our cable channels yet. Yet as educational as some of those programs are, they do not hold a child's attention long. They are written for adults. Yet sometimes this is the only way that I can get my special needs children to really grasp or show interest in some subjects.
This series is specifically written for younger ones to learn more about history. I was so amazed at the content and the way that information was presented. This way of learning is like presenting living history to a child without leaving the house for a field trip. We were able to learn facts about George Washington Carver and have small discussions to draw them all out.
I like that I will be able to pull this out when we are just not feeling well or need a van schooling activity. We can watch this repeatedly and then I can quiz them over one new fact they remember about his life.
From
Marshall Publishing
:
More than just a biography, this is a true story of inspiration on how a poor, uneducated person can become one of the most productive and inspirational forces in society. For anyone looking for an inspirational story, for historians, teachers, and students, and for young and old alike this DVD featuring stunning photography and a superb original music score is certain to be watched again and again.
For all my readers, Marshall Publishing is offering a 15% discount off the regular price of $19.95. Enter the Coupon Code: TOSC1 at Checkout.
(Item#KVFD-106 Internet Sale) Price: $19.95 less TOS Discount of 15% = $16.95 (plus S&H).
To order: Call their toll free number 1-888-300-3455 between 9A and 7P CST or visit their website at
www.marshallpub.com
. Libraries or other institutions can email them at
info@marshallpublishinginc.com
.
Product information:
Publisher-
Marshall Publishing
Price
- $24.95
Age Range - Elementary through high school
DVD Playtime is 30 minutes.
ISBN: 978-1-9636134-12-0 UPC 894190001868
Check out what other
Crew members
thought of this title.
Now for the legal jargon:
*****I received this DVD from Marshall Publishing free of charge. I was not required to write a positive review. The views I have expressed are my own and are real experiences with my family. I am disclosing this is accordance with the Federal Trade Commission's 16 CFR, Part 255
http://www.access.gpo.gov/nara/cfr/waisidx_03/16cfr255_03.html>:"Guides
Concerning the Use of Endorsements and Testimonials in Advertising."