In my life this week....
Been working busy at trying to keep up on reviews and gutting our school room at the same time. I ordered new table desks for the kids online. It required ALOT of rearranging because I eliminated a storage tower in the area. But added a bookcase. I needed to move Lydia away from the kitchen area and put everyone together. It's good and bad, we'll see how it goes. So this week was alot of rearranging book cases, finding new homes for supplies and just plain madness. But I am happy to say the new tables are put together and they were used for the first time today. It was a bad...bad day....but I think it was something weird in the weather, because the kids were just plain grouchy all day and drove me crazy!
We got a new dog Tuesday night....Rocky is a 4 year old Pug. He is cute and full of energy. The kids love him, and he was a big distraction during school today! He is lovable and just crawls in our laps. Now the cats...they don't love him as much. Ernie, well he's trying to get used to him. It takes him a while to warm up to new things in the house. Gizmo is petrified of Rocky...and Princess won't come near the upper level if he's outside his cage during the day. Going to be some interesting times ahead.
Lydia has a MRSA infection in a cyst that has been on her arm a couple of years now. She's on double antibiotics currently to clear it up. Been a fun week making her take the meds, which she doesn't appear to be having any side effects from, and getting her to keep the heating pad on her arm. She hates the taste of the one med. I tried putting garlic oil on the spot tonight and loosely wrapping it for a bit, and WOW that did not go over well. Within 15 minutes she was crying and telling me how much it itched and burned and smelled funny. So I cut off the wrap, just in case she was having a reaction to the garlic (since I can't eat garlic)....and it appeared ok. I am going to try clove oil tomorrow...another suggestion. She freaked out though when she thought I was going to actually stick cloves in her skin...it was rather comical. I re-explained to her what really would happen.
In our homeschool this week....
Been a bit of a loose week. The school room was torn up. And Monday afternoon was spent at the doctor's office with Caty (she has another UTI) and Lydia. The kids did some online stuff. And we watched educational programs. Usually get lots of questions from those kinds of program. We finally did some "schoolwork" today. I have had their workboxes packed. But it was just a rough day in general for bad attitudes. We finally got done.
They had guitar lessons and really enjoying this new adventure. I even got Joey to practice (and Lydia) some this evening. They will be using a timer to keep track of this activity from now on. But I am learning along with them, since attention spans are shorter than fruit fly wings. Even guitar practice is very hands on.
Today they got a treat of previewing a movie that is being released in theaters tomorrow. Check out what they thought of
Snowmen, starring Ray Liotta and Christopher Lloyd
.
It was really cool for us, since we have never gotten to do something like this as a family before.
We also started our Human Body unit. It's going to be about a month long study, since we only do science 2 days a week. But a friend shared some awesome materials with me yesterday and I quickly redone our lesson plans to include these wonderful materials. I am super excited. Tomorrow we will be working on living vs. non-living. More of a refresher, so we'll fly through it quickly.
Where we are going and who we are seeing.....
Well I got groceries one day this week. We spent an afternoon at the doctor's office again. We actually missed Girl Scouts today because I just was not feeling great. Lydia is also a bit at fault there. I could've probably forced myself to take her, but she fought and fought with me. I finally had to take away all her privileges, including Scouts this week. I felt bad.....but she hasn't left me much choice. We also saw our Guitar Teacher Tom...the kids love him!
We're hoping for a nice weekend, and no illness. I really want to get them out and doing something this week. Even an hour or so trip to the park would be nice!
What I am reading......
Still Working on Game of Thrones, and I have a renewed love of Mailbox Magazine. Lydia has been doing the worksheets without as much whining....so bring on the library's extensive collection.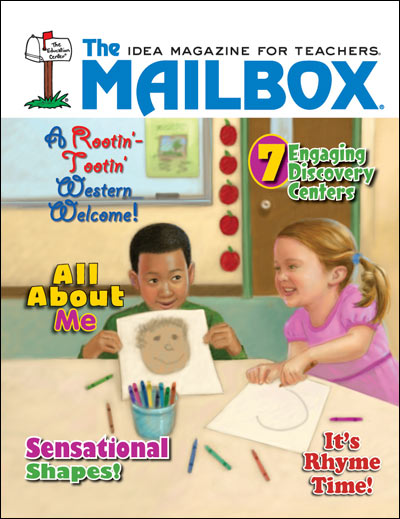 What I am cooking....
Not much today. Yesterday I made a veggie beef soup. I was worried, but it turned out really yummy. Today I planned on making potato soup, but just didn't feel up to standing for long periods of time. My side pain was bad today. But it's definitely cold enough for a big pot of homemade potato soup with carrots and celery and maybe a few dumplings!! MMMMMmmmm!! I am thinking a kettle of pumpkin chili this weekend too. Even a pumpkin custard is probably going to be served up at some point too. Yummmyyy!!! Oh and Scalloped potato casserole has been requested...not going to turn that request down.
A photo to share....
Our new Pug...Rocky
See What other moms are
doing
.......