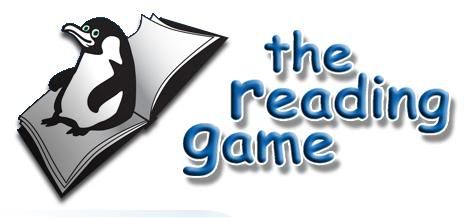 "Not flashcards!!!" Very few kids truly enjoy sitting down and working on flashcards. I remember one of the boys therapists actually told me of her severe dislike of using flashcards with kids. I have tried though, and even bought the ones that have cute cartoon characters on them. Well it's no different at our house. The kids do not like flashcards.
Anyone who follows our blog knows that we have been having a problem with reading and site word memorization. It has been a rough few months trying to find an interesting way for Lydia to start remembering her site words. I was so very excited when I found out that we were going to have the opportunity to review

The Reading Game

.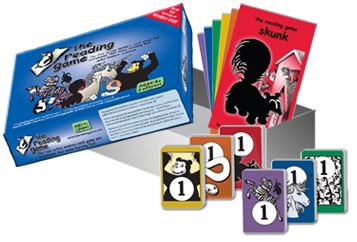 How it works:
It's a game that works similar to Memory and even Go Fish. You can choose how to play with the word cards with your child. There are 6 different books and reading cards that match each book. Each color is broken down into levels. You work daily by playing a "game" of your choice with the site words and then reinforce them with the story that matches that color deck. The kids are learning through play.
Lydia begs to play this game.
And any school "work" that she doesn't whine about deserves a 10 out of 10 at our house! This game stays on top of her workboxes and is included in her phonics lessons daily. And I have tried to skip over the game and save it for later, but she does not let this happen.
The stories are cute and super simple so Lydia does not get frustrated. She laughs so hard about the skunk and the dog. It is her favorite.
Lydia is making slow progress to memorize her site words, and I have to say using this along with her favorite online program has greatly increased her ability and confidence in reading. Even our 3 year old is trying to play this game. She is matching letters on the cards. Who knows maybe she'll know her site words soon.
I have also been known to throw the deck and book we are working on in my purse to take with us to the doctor or other appointments we are running on. Just a few cards and a book and you have a great portable "school" game for those busy errand days or even a quiet library game. This game has been such a wonderful addition to our classroom!!
If you are still wondering how it works....watch these videos:
The card games.
From

the Reading Game

website:
The Reading Game is a
fast-action memory card game.
It includes a series of six
beautifully illustrated storybooks.
The Cards & Books work
together to make learning to read exciting and enjoyable.
Game sessions are fun-filled with a winner every few seconds.
After completing the first memory card game, the student has thirty words "hardwired" into memory.
The Skunk story, Book One
in the series, is told using
only those thirty words.
On completing the series,
the student has a reading vocabulary of 180 words.
Almost half of them are among the one hundred most commonly used words in the English language.
The Reading Game was created
by "Wordly Wise" author,
Kenneth Hodkinson.
This game meets

Common Standards for Kindergarten and First Grade Language Arts.

The Reading Game does not leave you alone, they also have

downloadable progress sheets

so that you can chart your child's progress.
Product information:
Cost....$24.95
Where to buy...Visit The Reading Game website.
Creators....

Kenneth Hodkinson, author of the Wordly Wise series of vocabulary builders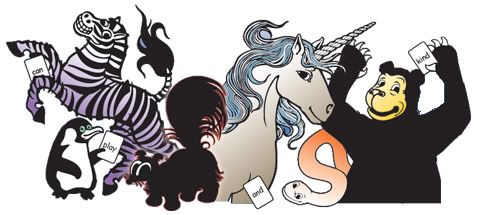 I highly encourage you to check out this game. It even has appeared in

Homeschool.com's

Top Educational Gifts of 2011. If you have a child on the verge of reading or recently starting to read, this would make a wonderful gift!
Check out what other

Crew Mates

have thought of this product.

*****I received The Reading Game free of charge for the sole purpose of this review. I was not required to write a positive review. The views I have expressed are my own and are real experiences with my family. I am disclosing this is accordance with the Federal Trade Commission's 16 CFR, Part 255
http://www.access.gpo.gov/nara/cfr/waisidx_03/16cfr255_03.html>:"Guides
Concerning the Use of Endorsements and Testimonials in Advertising."