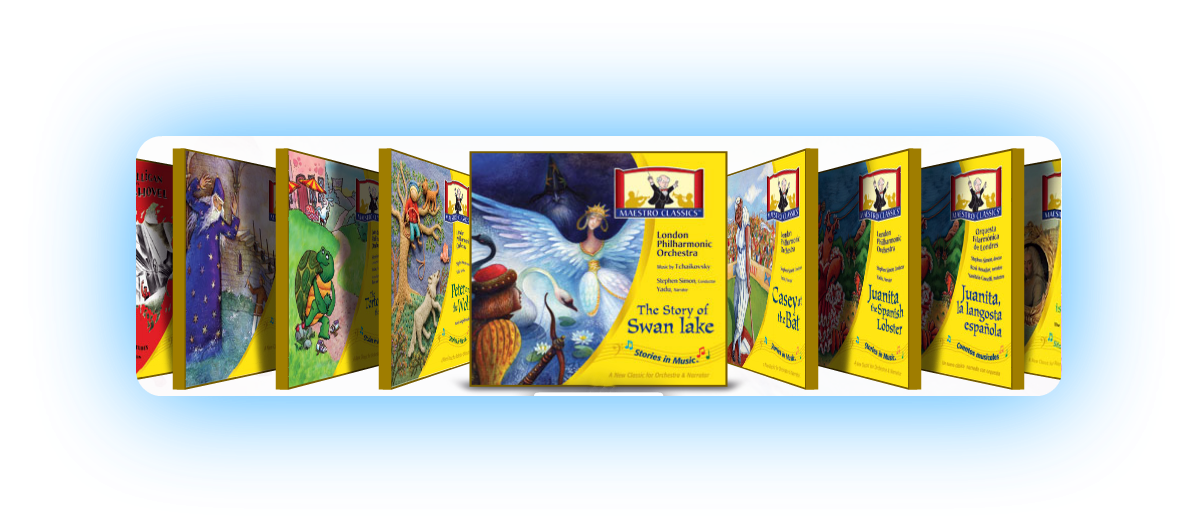 Maestro Classics

is a classical music series for children ages 5 -12 that introduces classical music through story. This entertaining series brings music to life. There are 8 cds available and more coming out soon. They bring such stories as Swan Lake to life in full imagination. As you listen to the cds, you hear the story along with a musical score. It encourages the use of imagination, instead of mindlessly staring at the TV.
We received a copy of Swan Lake and it was a perfect fit for us. Lydia recently started taking her ballet classes seriously. She has really gotten into ballets. One of her favorites is the Nutcracker. But right behind that is Swan Lake. She loves the music and the story.
We really enjoyed listening to this cd. Along with the actual story, the cd also included the story of Tchaikovsky's Life. And a very fun speed metal song, called Speed Metal Swan (which Joey really enjoyed!!). It also includes a silly song called Tchaikovsky Wrote a Great Ballet and a sing-a-long version also. It is a simple song that allows children to remember the basics about the story. Very cute!
Each cd also has a booklet that has activities, information about the story, bios on the composers and other musicians. The Swan Lake booklet also included some wonderful information on the history of the guitar....coincidentally the instrument the kids are taking lessons on. It was neat to read.
I thought this was a great cd, and the kids enjoyed it also. Especially Lydia, the little ballerina. In fact, we will be seeing a Peter and the Wolf performance in February, and I plan on purchasing the cd for this to help really bring the story to life more.
The only downside I have seen to this product, is it is a bit pricey for our budget. I would love to purchase the whole series, but at $16.98 per cd it is a bit above our music budget. So we'll be choosing the mp3 download option.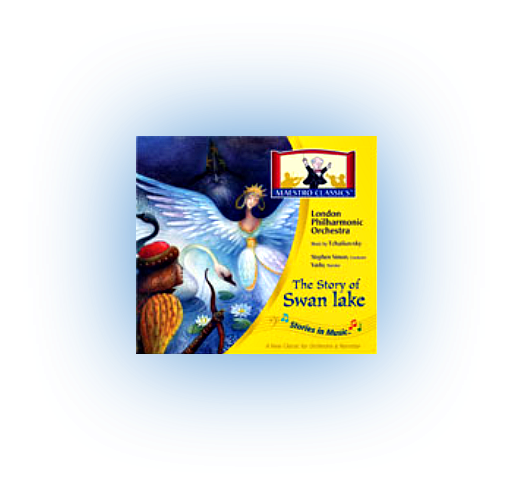 Cost: $16.98 for cd, $9.98 mp3 download
Conductor/Composer: Stephen Simon
Producer: Bonnie Ward Simon
Music By: Pyotr Ilyich Tchaikovsky
Orchestra: London Philharmonic Orchestra
Guitarist: Joe Stump (Speed Metal Swan)
Check out what other

Crew Mates

thought of Maestro Classics.
*****I received The Story of Swan Lake from Maestro Classics
free of charge for the sole purpose of this review. I was not required to write a positive review. The views I have expressed are my own and are real experiences with my family. I am disclosing this is accordance with the Federal Trade Commission's 16 CFR, Part 255
http://www.access.gpo.gov/nara/cfr/waisidx_03/16cfr255_03.html>:"Guides
Concerning the Use of Endorsements and Testimonials in Advertising."