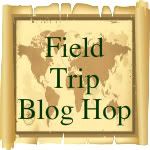 And then we visited the Little Scientists exhibits. Here they are sorting food according to their groups.
Sorting recycling.
Seeing what should and should not be in the dirt for our plants.
Working on simple machines.
The local PBS Station held a special workshop and each child could create a science journal during class.
They made name tags
We had already covered most of the topics...such as pumpkins and rotting pumpkins.
Seeds and planting seeds.
Caty just planted her seeds.
Sid came back tot he class to see everyone.
Caty didn't want to see him the second time...she was getting tired. She hid in the stroller.