Creation Illustrated is published quarterly (beginning in Fall 1993) as a private, nonprofit, non-denominational owned ministry dedicated to the eternal impact of sharing Biblical truth through the blessings of God's creation.
The editors and publishers are a Christian couple, Tom and Jennifer Ish, who homeschooled their daughter, Melissa, and have dedicated their lives to serving God by providing positive choices in reading material for the whole family.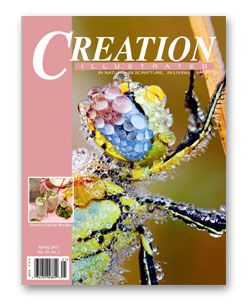 We were very fortunate to receive 4 issues of this wonderful magazine. The cover caught my attention and drew me to open the cover. In fact, I was so in love with the front covers on all four magazines that I wasn't sure what one to open first!
Each issue is broken down into categories of nature, Scripture, and finding the balance for mental, spiritual, and physical enrichment.
The nature section is phenomenal. The illustrations and photographs are bright and beautiful. The articles were packed full of little bits of information that is written to keep multiple ages at attention. We all learned something new as we read the article about hummingbirds together. The information had new facts for myself and also new facts for the kids, so no one was bored while we were reading. The pictures kept their attention too. Scriptures were included in the reading to help reinforce the word of God is all around us.
Creation Illustrated is definitely the answer to a Christian families search for a scientific magazine.
Packed full of animal/life science.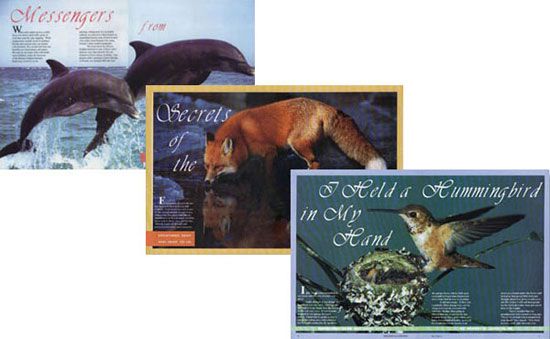 As well as recipes that encourage healthy and natural eating.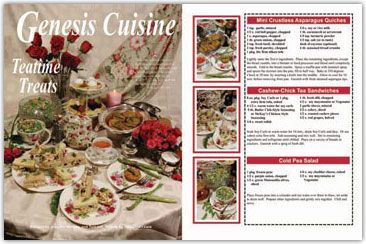 And of course encouraging families to gain a deeper understanding of God's Word the Bible.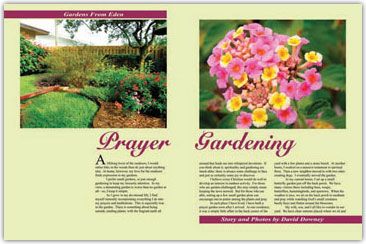 Like typical magazines, there is advertising that is specialized to homeschool families. Items include curriculum, classes, possible fundraising opportunities. There is even a monthly photo contest for students between the ages of 5 and 15.
Creation Illustrated is not only beautiful to look at, but educational both on a spiritual and secular level. They really do stick to their dedication to sharing the wonders of God's Creation in nature, scripture, and in living.
Will I be getting a subscription? Yes, I will. The kids and I enjoyed reading the articles together. The illustrations are beautiful and they articles are written in such a way that I can allow Joey to read the articles on his own and answer questions about what he has read.
There are over 60 pages packed with information (and not just a bunch of advertisements...) available to you and your family for only $19.95 a year (4 issues). 2 years (8 issues) is $37.95, and 3 years (12 issues) for $53.95.
Pay now by Credit Card and SAVE $5 per year, per subscription!
Not sure if this will be a right fit for your family, Creation Illustrated is offering a free issue. Simply follow this
link
.
You can also look at what will be coming in their upcoming issues
.
Writers and photographers, they even have submission information.
Be sure to check them out on Facebook.
See what other Crew Mates thought of Creation Illustrated.
*****Disclaimer......I received Creation Illustrated Magazines
free of charge for the sole purpose of this review for TOS Homeschool Review. I was not required to write a positive review. The views I have expressed are my own and are real experiences with my family. I am disclosing this is accordance with the Federal Trade Commission's 16 CFR, Part 255
http://www.access.gpo.gov/nara/cfr/waisidx_03/16cfr255_03.html>:"Guides
Concerning the Use of Endorsements and Testimonials in Advertising."