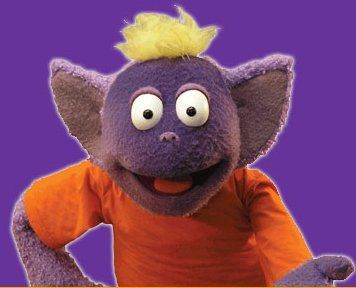 Seriously...isn't
Speekee
the cutest little purple puppet!!! The kids love him.
Hola...Soy Speekee. What better way to get the kids learning without them even realize they are learning a second language.
Speekee
TV is a program created kids to learn Spanish at their own pace and on their own schedule. It offers children:
10 EPISODES OF SPANISH
OVER 150 MINUTES OF PURE SPANISH LEARNING
LEARN SPANISH FROM REAL SPANISH CHILDREN IN REAL SPANISH LOCATIONS
FEATURES SONGS, ANIMATION AND PUPPETS
OPTIONAL SUBTITLES IN SPANISH AND ENGLISH
FREE ACTIVITY SHEET DOWNLOADS
GREAT FUN AND EXTREMELY EFFECTIVE
CREATED BY SPECIALIST LANGUAGE TEACHERS
FREE OPTIONAL CURRICULUM
SONGS YOU CAN'T STOP SINGING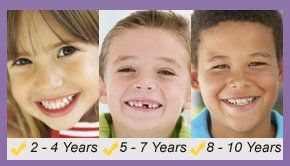 There is just something about
Speekee
...even Brayden watches these videos. And he wants nothing to do with learning a foreign language. Brayden does have a language delay, and you can tell it at times when he is struggling to get a thought out in the English language. But
Speekee
he doesn't mind. He interacts and attempts to sing along. This program keeps his attention. You might ask why do I want a child who struggles to speak our own language to learn a second language. Well I guess even though he has a language delay, he may struggle speaking Spanish, but maybe he can understand what he hears or even reads.
We use this program usually during snack time or even during lunch (they are learning...lol...don't tell them it's not really a cartoon!). Each video you are encouraged to watch daily all week. Depending on attention spans that day, we might not finish the whole 20 minute video, so we just pick up the next day. We'll listen and sing along. I keep the English subtitles on. And then I repeat the words they are singing in Spanish back to them in English. The girls cannot read yet, so this helps them also. You can have the option of turning on the subtitles in English or Spanish.
The
FastTrack curriculum
is a wonderful educational aide. This program provides 4 extra activities or worksheets to go along with the weekly video. There are even printable flashcards to use if you would like. I print the worksheets, and they can color or do whatever activity either while we are watching
Speekee
or I will include them in their workboxes for later in the day. How we use the worksheet just depends on what we are doing. The optional activities are wonderful. You do not need to do them to complete the program, but the suggestions are a wonderful way to enhance your child's ability to learn Spanish. And best of all, it's included free with your
Speekee TV subscription
.
Speekee is such a fun way to learn Spanish. Every video has a theme, whether it be at the park, the zoo, etc. So the children become familiar with words around them. The songs are so catchy, that I find myself singing and humming them after class is over. The kids will hear me and start singing along too. This repetition helps the children to remember the phrases and vocabulary.
We really enjoy using this program, and will continue to use it for a while...I am sure, since our youngest is only 4. The program is made for use with ages 2 up to about 10. Joey is 12, and though he find Speekee a little "childish" he find the songs catchy and will sing along with them. We have been very happy with
Speekee
. Anything that grabs all of our kids attention is definitely worth it. Would I recommend this program to others? Well let's say that I have used the popular foreign language program for use on the computer, and
Speekee TV
is the program that we have fallen back on for the boys. So I would definitely recommend this, especially for parents trying to teach a wide age range. I have 12 down to 4. We can do foreign language together. The free
FastTrack curriculum
guide just helps that along.
Subscribing to
Speekee TV
is very easy. You can try
Speekee TV
out for two weeks for free, and then it's only $7.50 a month and you can cancel at anytime. So you are not required to stay with
Speekee TV
for a specific time period. It's whatever works for your family. You can also purchase a
full year subscription
for $60.00. Whatever option you choose, check out
Speekee
and see how cute he is!!!
Check out what other Crew Mates thought of
Speekee TV
, visit the
Schoolhouse Review Crew blog
.
*****Disclaimer......I received a subscription to Speekee TV
free of charge for the sole purpose of this review. I was not required to write a positive review. The views I have expressed are my own and are real experiences with my family. I am disclosing this is accordance with the Federal Trade Commission's 16 CFR, Part 255
http://www.access.gpo.gov/nara/cfr/waisidx_03/16cfr255_03.html>:"Guides
Concerning the Use of Endorsements and Testimonials in Advertising."