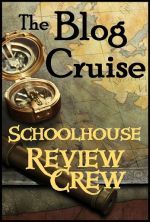 Our school year change over on June 1st really wasn't a big deal. We didn't do anything huge. In fact, we were still working through some curriculum. We tried to do half days, or 3 days a week depending on our schedules. ***My goal next year is to make June 1st something very cool. I let my lack of energy take that day away...learned my lesson!!
I almost totalled our van early in June....stupid mistake. But at least Caty and I were ok. No injuries...but the van on the other hand was in sad...sad shape.
So that pretty much made our summer rough for transportation. We couldn't afford to spend the extra money on a mini-van, and almost all the dealerships were out of mini-vans even if we had the money. Our insurance paid for a car for 21 days....we got the van back in 26. The dealership tried to get it done in time. But since we bought the van from them, they were really nice and absorbed the cost. So not only did they sell us the van and make massive profit, but they also made another $10,000 off our insurance less than a year later. No wonder they were so nice!! Hard to believe there was almost $10,000 in damage! But doors were completely replaced and reprogrammed...it was a mess.
We met Jack and Annie from Magic Tree House books...
We celebrated the start of our family
We played in the dirt.
We visited the Sesame Street Body exhibit.
Worked hard at Cloverbuds.
Our 2012 was so packed full of first times and learning experiences that my head is spinning as I tried to put together this two part series.
Some things I am going to do in 2013...a friend did this and I am dying to do it too. She posted a picture everyday of something memorable. Then she has a full record of 2012 to look back on...how neat is that!
We are going to continue learning through books and life...hope everyone had a wonderful 2012 and your 2013 brings you more life...learning and love!!!
Be sure to check out what other Crew Mates did during 2012. Check out the
Schoolhouse Review Crew Blog
.