****I received The Art of Poetry set as part of this review for TOS Schoolhouse Review Crew.
Poetry is a subject I have dreaded approaching with our kids. The boys have shown zero interest, and all the different types just absolutely confuses me. Classical Academic Press recently provided us with The Art of Poetry by Christine Perrin to review. This seems to be the answer to all that confuses me.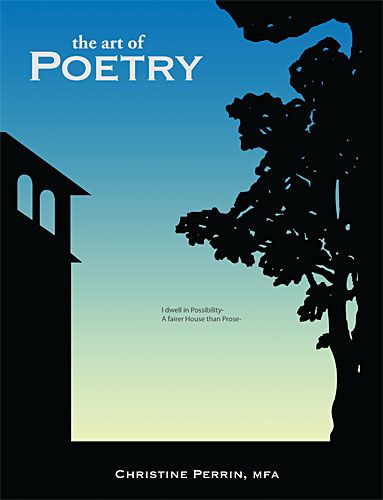 Poetry is really about feelings, thoughts and emotions. There is really no right or wrong. So why was I afraid? Since the boys are learning more about emotions, maybe poetry is the answer to help them get more in control with what they are feeling. Poetry can be short, so less frustration than with writing stories.
The Art of Poetry has been great for this non-creative side of me. This program covers topics such as the Elements of Poetry, how to create using images, using metaphors, the use of symbols, the History of Poetry and how to the all these elements to form verses. There is even information for how to start a poetry group or host a workshop.
The Student Edition of The Art of Poetry ($24.95) provides lots of information and vocabulary to help students to understand poetry. There are plenty of inspirational examples also. You can view a sample of the Student edition by following this link. This book is really written to help students to learn to love poetry.
You can also purchase a Teacher's Edition ($29.95) to go along with your student workbook. This copy contains the entire text from the student edition, as well as the answers to questions and explanations of thirty-nine poems from the student textbook. You can view an example of the Teacher's Edition by following this link.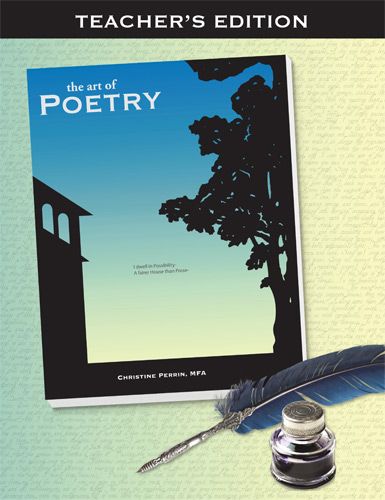 You can also purchase the entire course on DVD for only $69.95. This 15+ hour DVD set helps show how strong reading can lead to better poetry writing.
You can view of sample of the DVD Set here:
How did this program work for us? There is so much information in this material that we had to take it very slow so far. So we did not follow any suggested time schedule, and really it is completely up to you how fast or slow you move through this program. You can move very slowly and do an intense study of each chapter if you choose. There is a suggested timeline by the author, you can download it here.
After just a few weeks though, Joey did recognize more poetry terminology. Since Joey would definitely be on an IEP in this subject area if he were in Public school, I could see some improvement in his understanding. He is beginning to express more interest in writing poetry. He can see that maybe he can be express some of his frustrations or feelings in a few short lines, to make him feel better. He has not written anything yet, but I continue to show him the examples.
In fact, the ease of using this product has given me some confidence to start introducing more poetry with Lydia. She is the creative writer in our family, always wanting to write songs. So my encouraging this behavior, we are working our way into writing more poetry. Since she is only in First Grade though, we are introducing this curriculum in small amounts. But I have been able to easily adjust the information that we discuss.
So far The Art of Poetry has been super easy to use. I felt like it is the safety net that I have been looking to have when I started working on poetry with our kids. I can easily adjust lessons for their learning levels. I plan on continue using this program with Joey and with Lydia.
The age recommendation is Middle School through High School.
**The prices I listed are as of April 1, 2013.
Other members of the Schoolhouse Review Crew were able to use the Art of Poetry as well. Be sure to visit the Schoolhouse Review Crew blog to see how it worked for them.