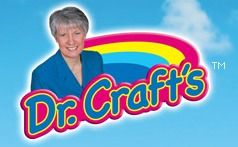 *****Disclaimer......I received Dr. Craft's Active Play! free of charge for the sole purpose of this review. I was not required to write a positive review. The views I have expressed are my own and are real experiences with my family. I am disclosing this is accordance with the Federal Trade Commission's 16 CFR, Part 255
http://www.access.gpo.gov/nara/cfr/waisidx_03/16cfr255_03.html>:"Guides
Concerning the Use of Endorsements and Testimonials in Advertising."
Kids are a massive bundle of energy. And if they don't have a good outlet, watch out....they are going to terrorize anyone around them. At least that is the way it is in our house. Caty has a tendancy to be like her brothers and not really want to do a lot of physical activity. How do I make it more exciting? Some days I just feel so frustrated when I think I have a good idea, and she hates it. Then I received a wonderful package in the mail and Dr. Craft's Active Play came to my rescue. In my package, I received Dr. Craft's Active Play! Fun Physical Activities for Young Children book and DVD set ($39.99).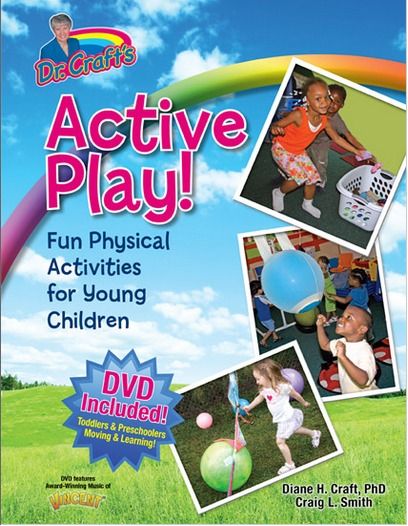 Dr. Craft's Active Play! includes over 50 creative activity ideas for children as young as toddler through early elementary. Even Lydia enjoyed playing these games. The boys even got into a few of the games, since their sisters were laughing so hard.
You might ask though, what's wrong with just sending the kids outside to play. Well let me just say, that's great if your kids can keep moving and entertained for more than 2 minutes without screaming they are bored. Or better yet, if it's been cold and windy or even rainy and the kiddos can't play outside. Caty will go outside and just sit in the sandbox for hours if I let her. So most times, it's great to have a list of outside/inside activities to get the kids moving. And something that is a lot more fun than just walking with mom.
So you might be asking, how do I get started? Dr. Craft's Active Play! provides detailed instructions, and even includes a 20 week daily lesson plan schedule. The beginning of the book also has been put together providing teachers/parents with answers to many of their questions. These include suggestions as to how to include the activities throughout their already busy days or even how to work with special needs children. Suggestions are also given to developmental milestones and how to keep kids safe while playing these games.
How did we use this in our school?
I tried to follow the lesson plans as close to possible, but then the girls started asking if they could pick activities. So we watched the DVD of a few activities and then I let them choose those in an order they wanted to do them. I would then select a few more activities and let them put them in order. This allowed the girls to feel a little more in control of their "gym" time as they called it.
Did it help get Caty moving more?
Yeah, I would say it did. After I let her start choosing what activity (from a list that I presented her), she seemed to not mind playing more.
You can take a look into Dr. Craft's Active Play! by viewing these sample pages.
Will we continue using this?
Yes!!! In fact, as the weather warms up (we have very...very close quarters) I cannot wait to get to do more of these activities outside in the fresh air. Like I mentioned earlier, the laughter was contagious causing the boys to want to get involved in some of the activities too. So if you have a wide age range with your children, do not be afraid to allow the older ones to "teach" the younger kids these games. They will have just as much fun as the younger ones.
It was really nice to have a guide to follow. It didn't require me to spend a lot of extra time researching games and rules for the kids. Everything is neatly presented in the book with minimal prep time involved. How easy is that!!! And the games included will quickly become favorites, so the kids will not tire out as your rotate through this list repeatedly. The girls and I have set a goal of repeating this book at least 3 times from the official start of summer to the official start of fall. They are going on our summer bucket list.
These games and activities are also nice to have on hand for kids parties, family reunions and other times where you might need to entertain children at the last minute for any reason. Again, most supplies people have already laying around the house or they can be inexpensively purchased at dollar stores.
I do have to apologize that I cannot provide any pics of the kids. Turns out that Lydia deleted my memory card in the camera that I was using to snap pictures during a few of our sessions. I went to download them, and they are all gone.
Several other members of the Schoolhouse Review Crew has the privilege of using Dr. Craft's Active Play!. Be sure to stop by the blog and check out how it worked out in their homes with their families.