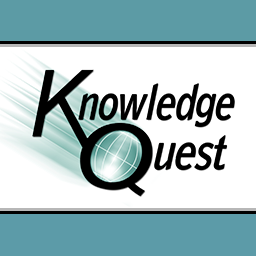 *****Disclaimer......I received Timeline Builder App free of charge for the sole purpose of this review for the Schoolhouse Review Crew. I was not required to write a positive review. The views I have expressed are my own and are real experiences with my family. I am disclosing this is accordance with the Federal Trade Commission's 16 CFR, Part 255
http://www.access.gpo.gov/nara/cfr/waisidx_03/16cfr255_03.html>:"Guides
Concerning the Use of Endorsements and Testimonials in Advertising."
Our walls are seriously running out of space. We have posters, artwork, and standard family pictures. Our bookcases take up huge amounts of space also. We have been attempting to keep a timeline on our wall, but with all the kids in different periods in history it is really hard to have their timeline make sense to them.
We were very excited to get the opportunity to try out the Timeline Builder App ($6.99) from Knowledge Quest. The kids have three iPads between them, and I am always trying to find something for them to use it for beside a really expensive Netflix TV. Timeline Builder has filled in that gap.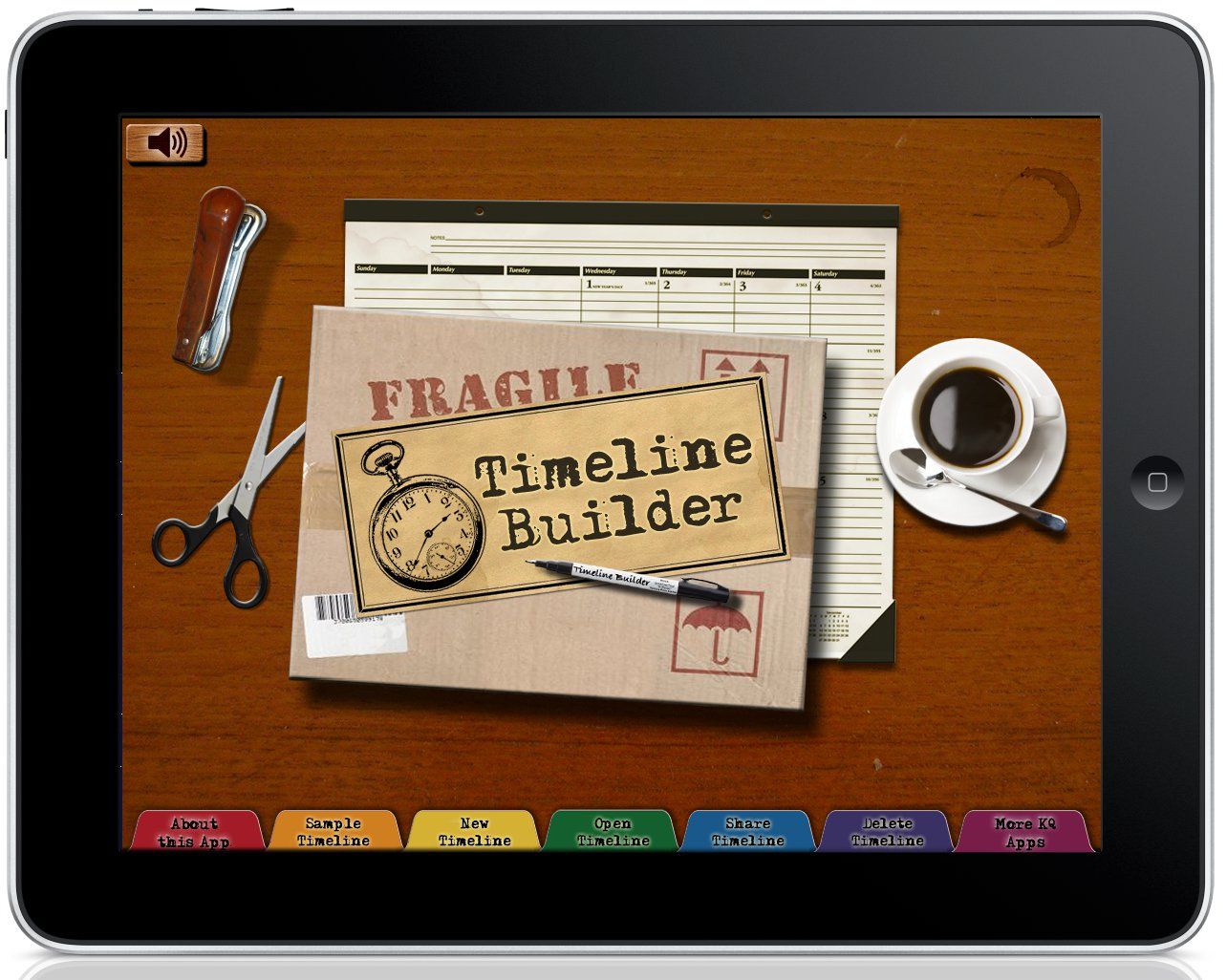 Timeline Builder App allows you to create personalized timeline, and multiple ones at the same time. Currently we have timelines that we are working on for both Lydia and Joey, and neither are in the same spot in history class.
Timeline Builder is extremely user friendly and allows for easy editing, adjusting and customization. It can be used with any period in history, and it allows you to set both the beginning and the end date for your timeline. You can use it for both educational purposes for marking dates in a time period that you are studying or even use it to do a genealogical study for your family.
Joey and I have started a brief study of the 20th century. I figured he would like to learn some more modern history, although I do appreciate his love of studying Ancient Egypt. There are so many events to track from the turn of the century in 1900 to 2000. 1900 was a century of many changes. This time period was a perfect challenge for us to track important events.
The download was super easy. We simply downloaded the app from the iTunes store. It can be used for individuals of all ages from elementary school through adults. The cost is only $6.99.
The user interface was very easy to use. We were able to input data quickly. There is even an option to add a picture to each event marked using your photo library.
Joey did really well inputing the data. When we discussed an event during history class, he would simply input the data into his timeline. We have been watching it grow as we continue working.
I did not get a picture of Joey's timeline....but here is an example of how the timeline will look.
Super easy to use

You can choose how basic or elaborate that you want your information to be

Multiple uses for different subjects. You could keep a timeline in each subject if you would like

Easy to edit - we discovered that Joey input a year wrong, and we quickly could change it.

Able to make/keep multiple timelines.

Cost efficient - this cost less than the large poster I bought to put our timeline one

Easy to read - this really brought timelines to life for Joey....he could easily read and his understanding of time periods have improved
The music....you can turn it off, but Joey did not like it coming on every time he went into the App
We are really enjoying the use of the Timeline Builder App. We are going to continue building our timelines in both history and also science. I would recommend this program to anyone who has an iPad. My list of pros and cons show that we found plenty of pros or good reasons to use the Timeline Builder app.
Several members of the Schoolhouse Review Crew were able to use the Timeline Builder App also. Be sure to the visit their blogs to see how this app worked for them also.